Yesterday was lovely weather - a fashion bloggers dream when it come to lighting. It was still absolutely freezing, but at least there was some sun to brighten up the day.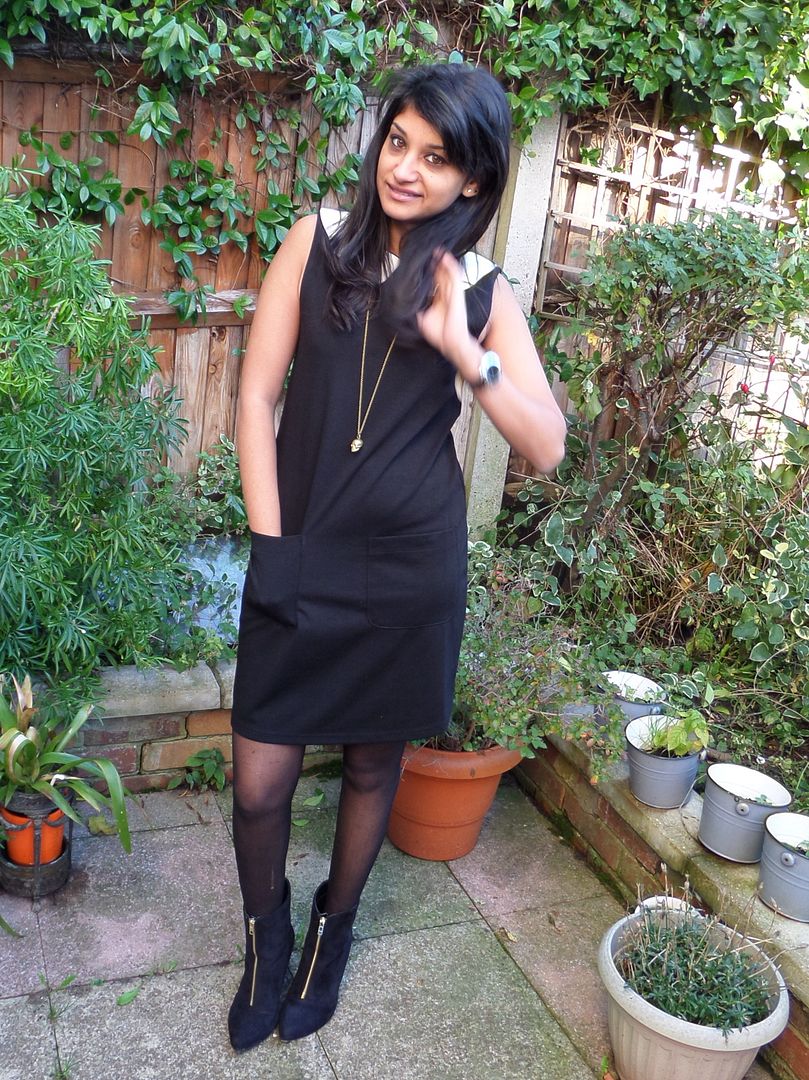 Wearing:
Shoes - Boohoo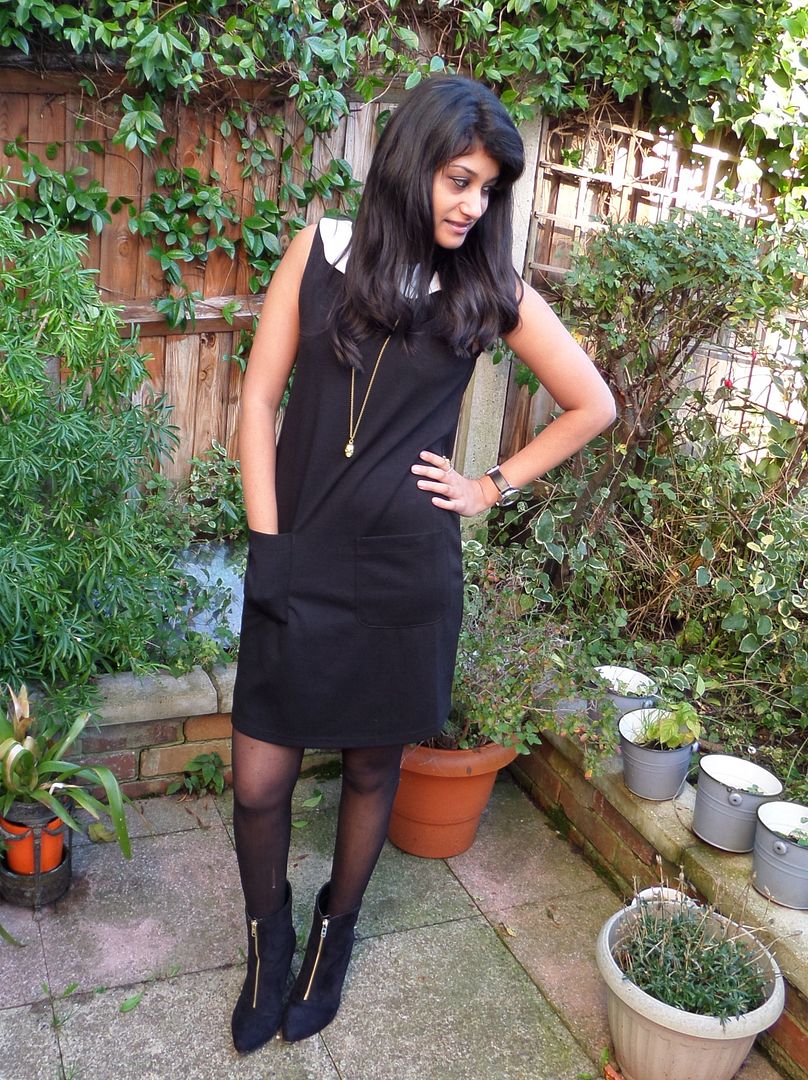 Such a cute dress right. I love the 60's feel to it. I felt like I needed a beehive hair do to complete the look. Instead I had to make do with some windswept hair. The dress itself is a bit thicker so perfect for this weather. I can add tights, a pair of boots and a warm coat and I'm good for whatever life throws at me. Definitely have a look at Izabel London for a lot more stylish and affordable clothes.
My shoes are a new favourite. As you all know by now, wedges are my thing, and these Boohoo ones are perfect. I love the gold zip - such a stand out against the all black.
And what do you think of my new eye colour? Not many people I meet know that I wear glasses as I stick to contacts most of the time. But I am pretty much blind. I got these
coloured contact lenses
from Vision Direct and was impressed. I was a bit apprehensive at wearing different coloured lenses, but these one fit perfectly and the new look quickly grey on me. I chose the colour 'Honey' and they were prescription as well so I could wear them and see at the same time. They were comfortable and good quality.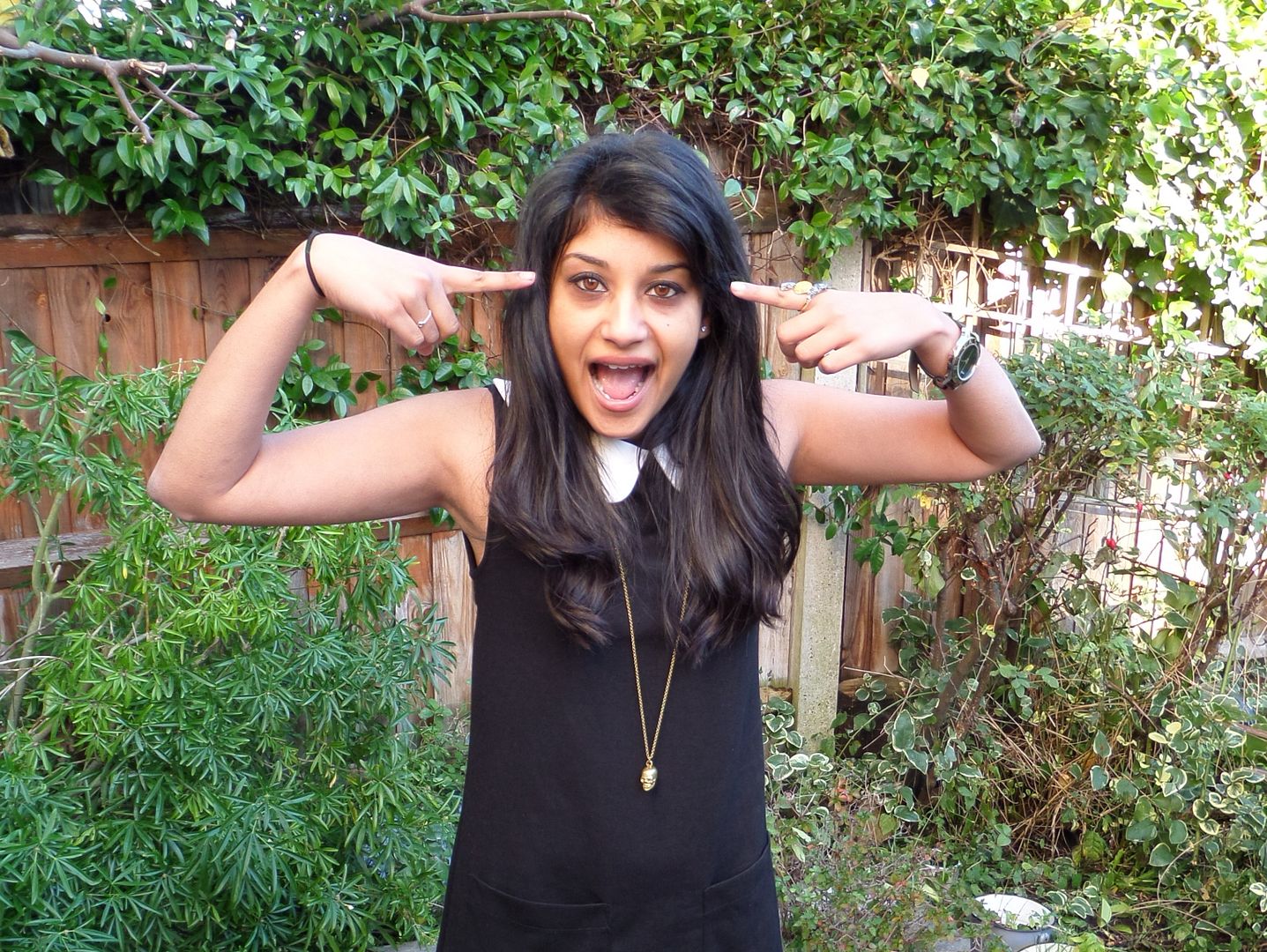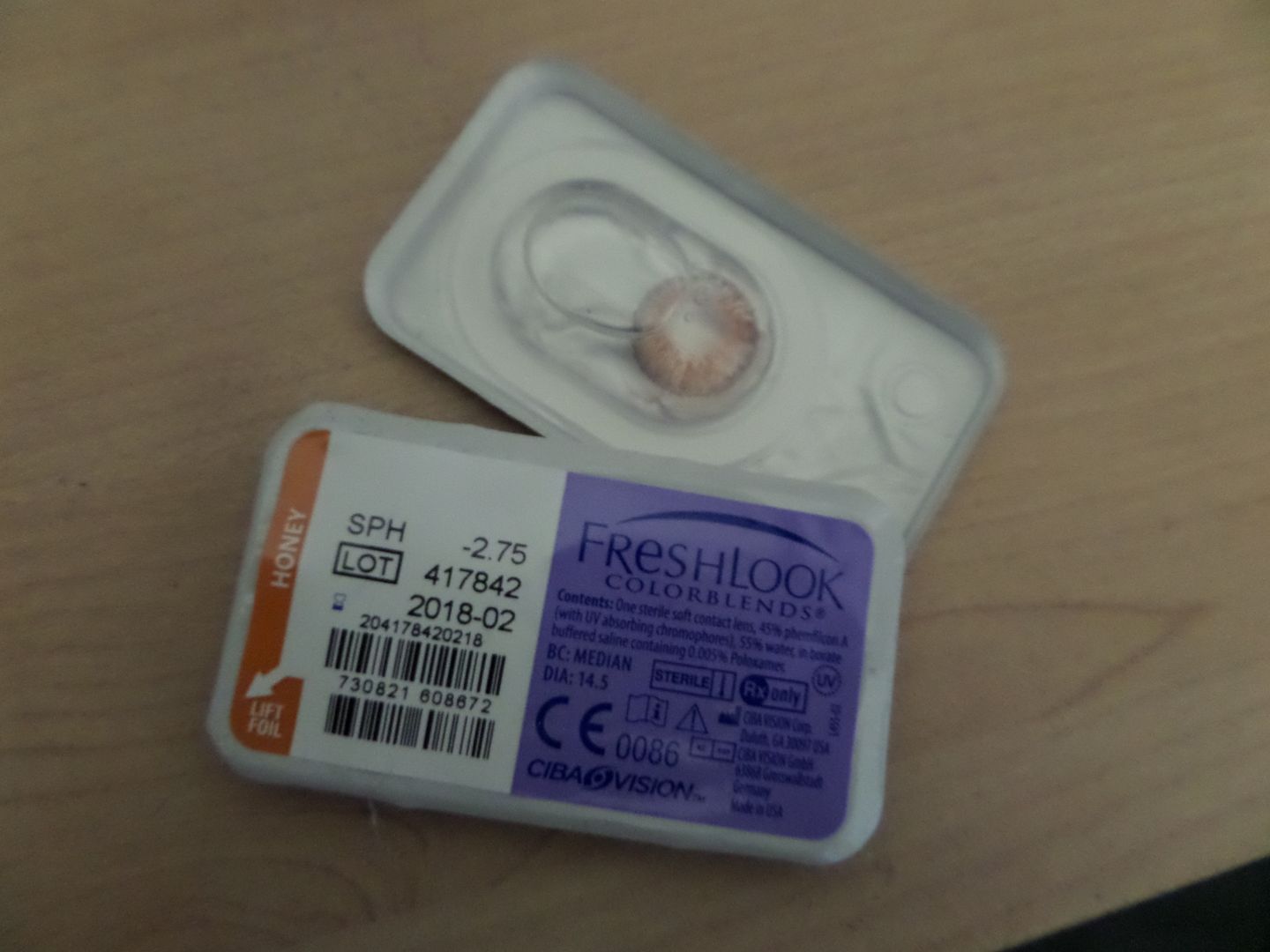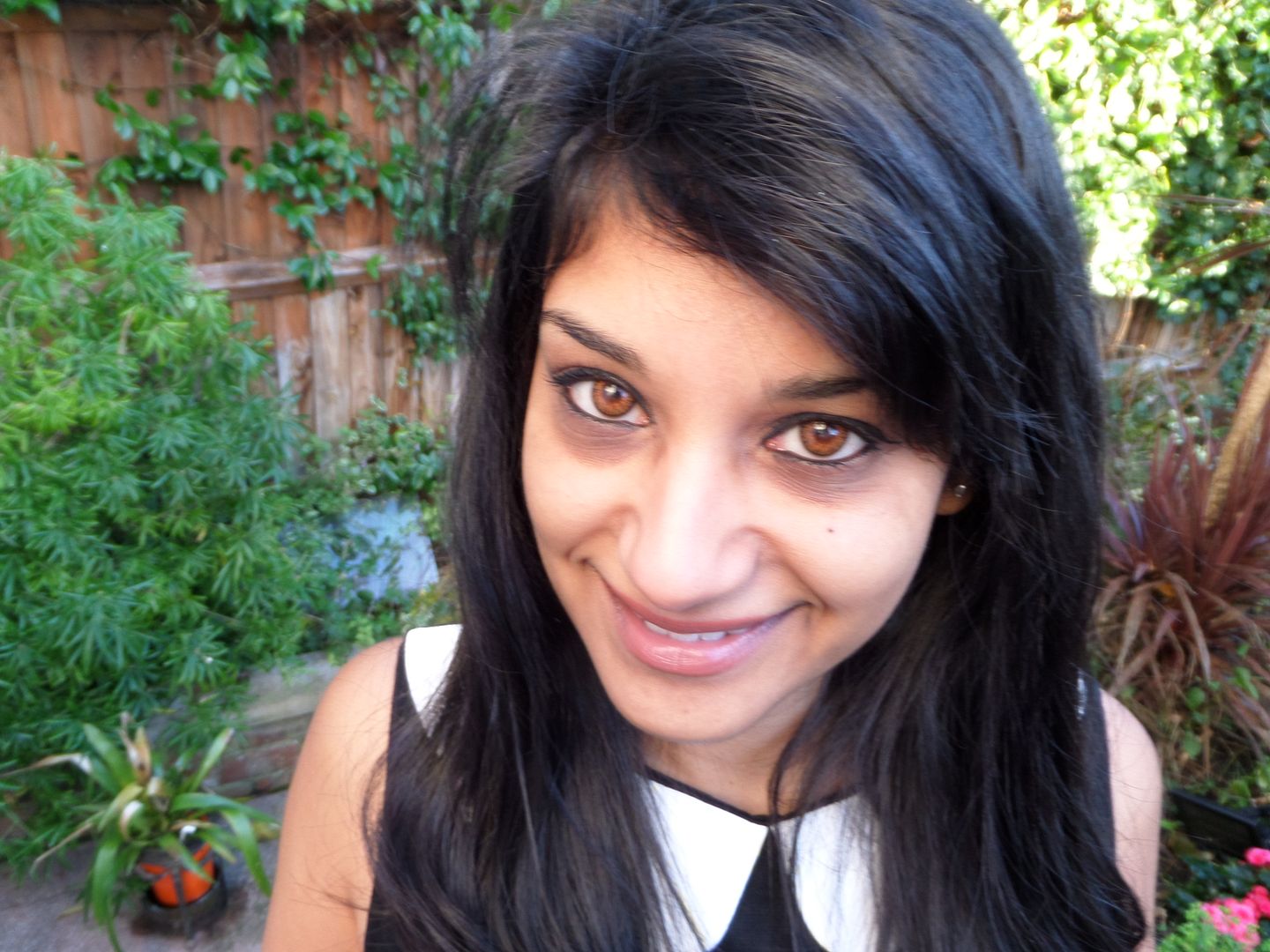 Would you try coloured contact lenses?
Sherin xx