This latest Take 10 feature shoes from
Call It Spring
. I've seen the store a fair few times but have never ventured inside. I quite like the shoes I got - they're a nice little party shoe - and can't wait to check out the rest of the collection.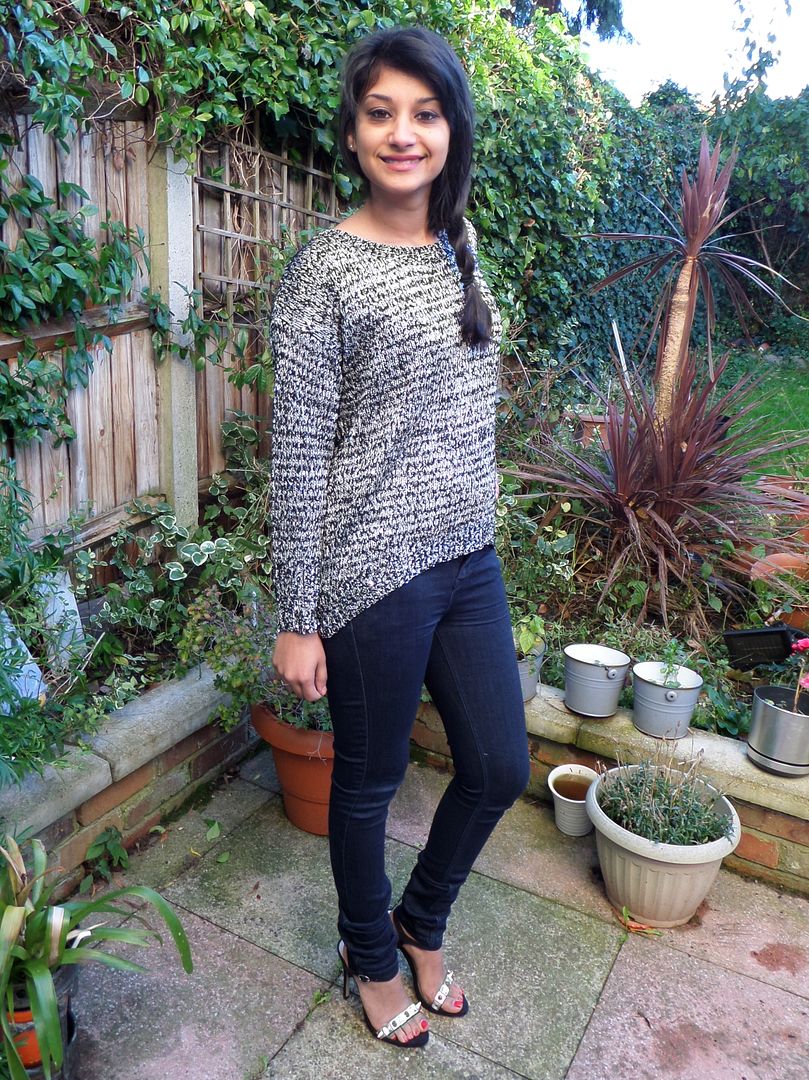 Wearing:
Jumper -
She Likes
Jeans - FatFace
Shoes - Call It Spring
I'm more than a little in love with this jumper too. It's sequins - I've been incorporating more and more sequins into my daily looks - and this jumper is a perfect addition to my sequins collection. I love that it's warm. This winter, it's all about staying warm, while remaining stylish is a bonus. This jumper does both. Also the back has a lovely chiffon finish which gives it a more unique look.
Sherin xx