I love a good lazy Saturday. One that involves a delicious Afternoon Tea, followed by some shopping, then spending the rest of the day curled up next to the fireplace, catching up on my favourite shows.
Wearing:
Jeans - Paige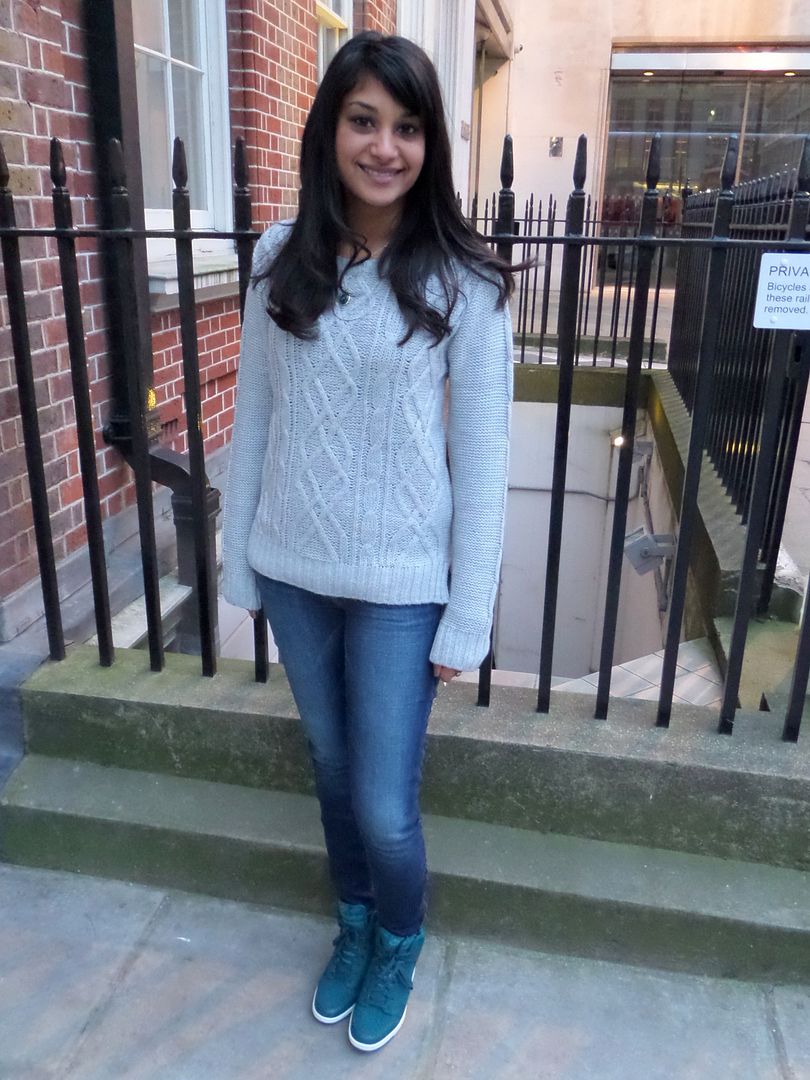 Last Saturday was one day. I went to Fenwicks Bond and Brooke for Afternoon Tea, which was absolutely delicious, and this followed by a shopping trip to find a friend a birthday present (which I did thanks to the help of an attractive Jack Wills employee who I insisted wrap the present too so I could enjoy his presence a tad longer). Saturday also gave me the excuse to to wear some new clothes too.
Say hi to my new jumper and shoes. I really love this Jumper from House of Fraser. It's a perfect grey, and is so warm. London is actually freezing right now, so I've been stocking up on cute jumpers, and this one fit in with my collection perfectly. It's from Therapy, which in one of their brands and is just so warm and comfortable. Perfect to snuggle in when I'm out and about.
And so much love for my new Nike Wedges, from JD Sports. I always say whoever invented wedge trainers was a genius, and the Nike ones are brilliant. I have them in white/grey and it was nice to get them in a more fun colour.
How are you warming up on your Saturday afternoons?
Sherin xx