I started a new job this week, so it was all about being professional. I got myself a new haircut (ruined by the rain) and also got to check out the new collection from TM Lewin, which I was really impressed with.
I went to
Michael Van Clarke
for my haircut and absolutely fell in love with the Salon. It's based in Marylebone and is a beautiful salon, and so welcoming. My stylist, Gustav, was absolutely brilliant. He practically read my mind with what I wanted done and did a great job fixing my fringe, which had gone a little crazy of the last few weeks.
I loved how my hair came out - I would have photographed it if the rain hadn't ruined it - it might possibly be my favourite hair cut to date. I'll definitely be visiting again.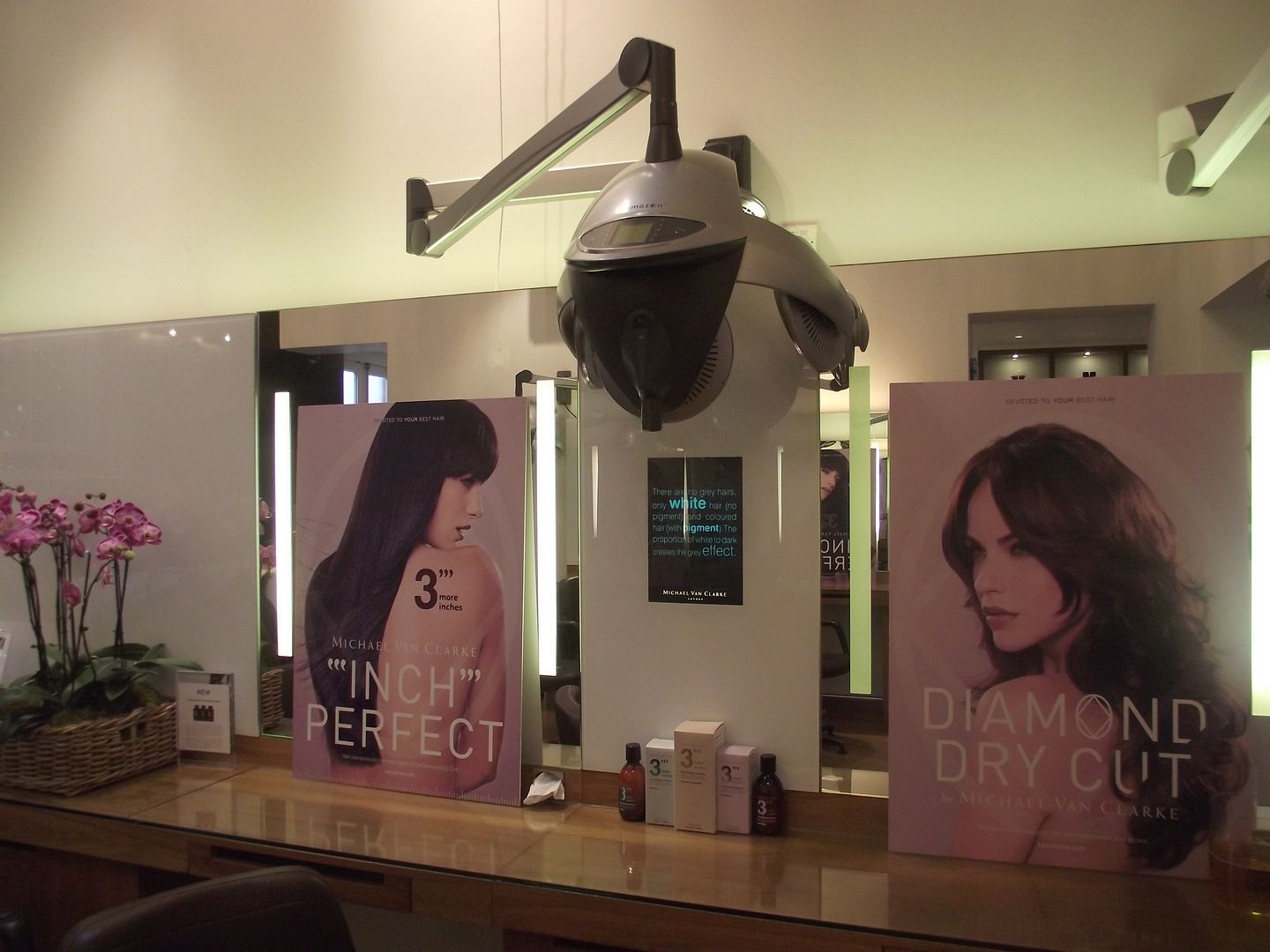 And I also got to try, and go home with, some Michael Van Clarke products - the 3 More Inches range. It is a great range - it slows down the ageing process of your hair so that it stays stronger and healthier, allowing it to grow well naturally. There is no silicone in the products and lets your hair tke in any moisture needed to be healthy. I've only just started using the products, but I hear after a few weeks, there is a clear difference in your hair, so I can't wait to get to that part!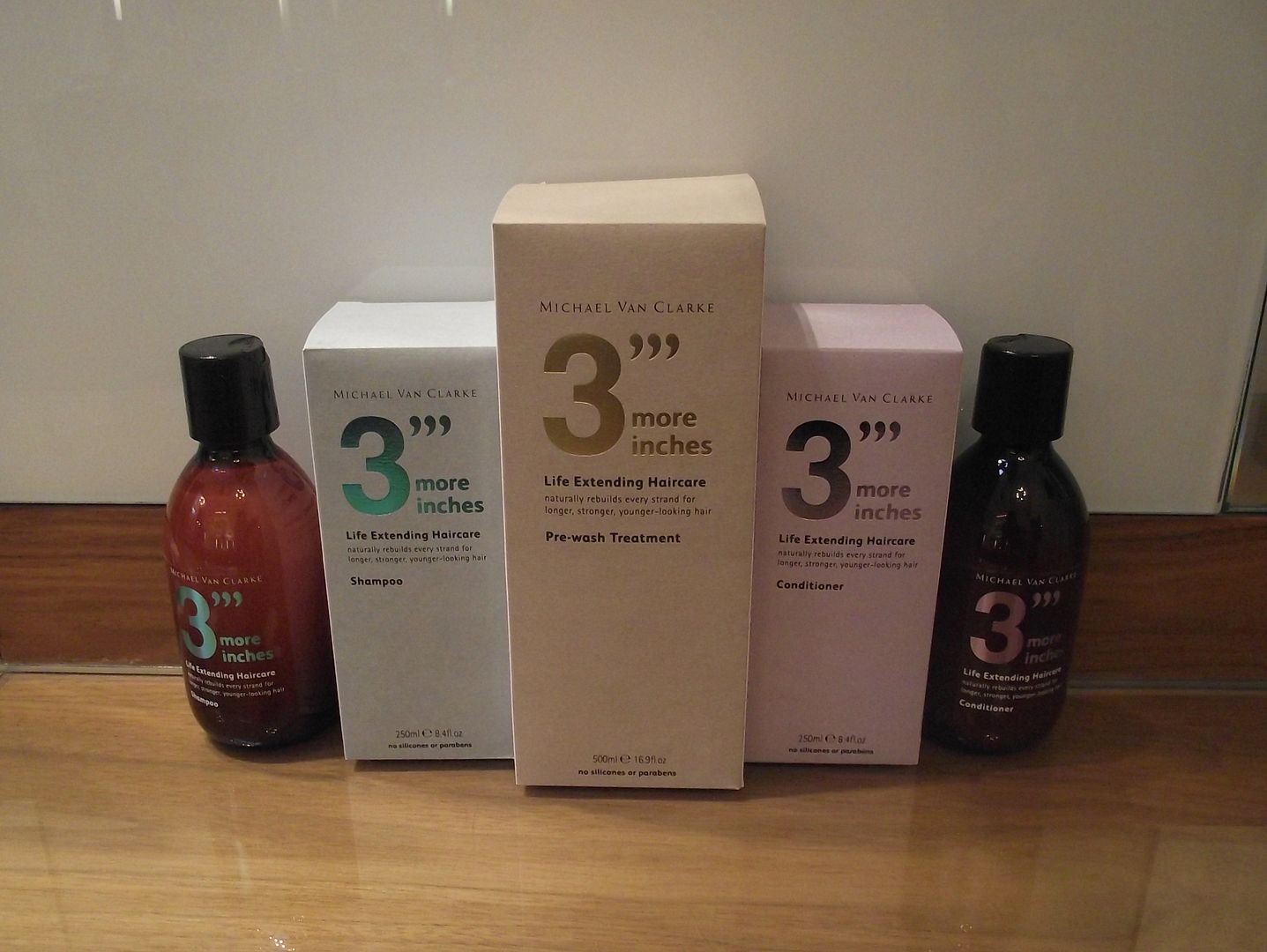 I also managed to the new
TM Lewin
collection. I've always gone into TM Lewin for my dad and brother, and never checked out the women's section properly - I definitely will do from now on. They've been doing shirts and tailoring for over 100 years, so it's a name you can definitely trust. They have their classic pieces, but have also bought out a new contemporary collection, that's really stylish and has some great colours incorporated into it. The shirts in particular looked fabulous. There were some great styles, and they'd look great paired with skinny jeans and heels - perfect for work....and for post work drinks. Day to night at its best.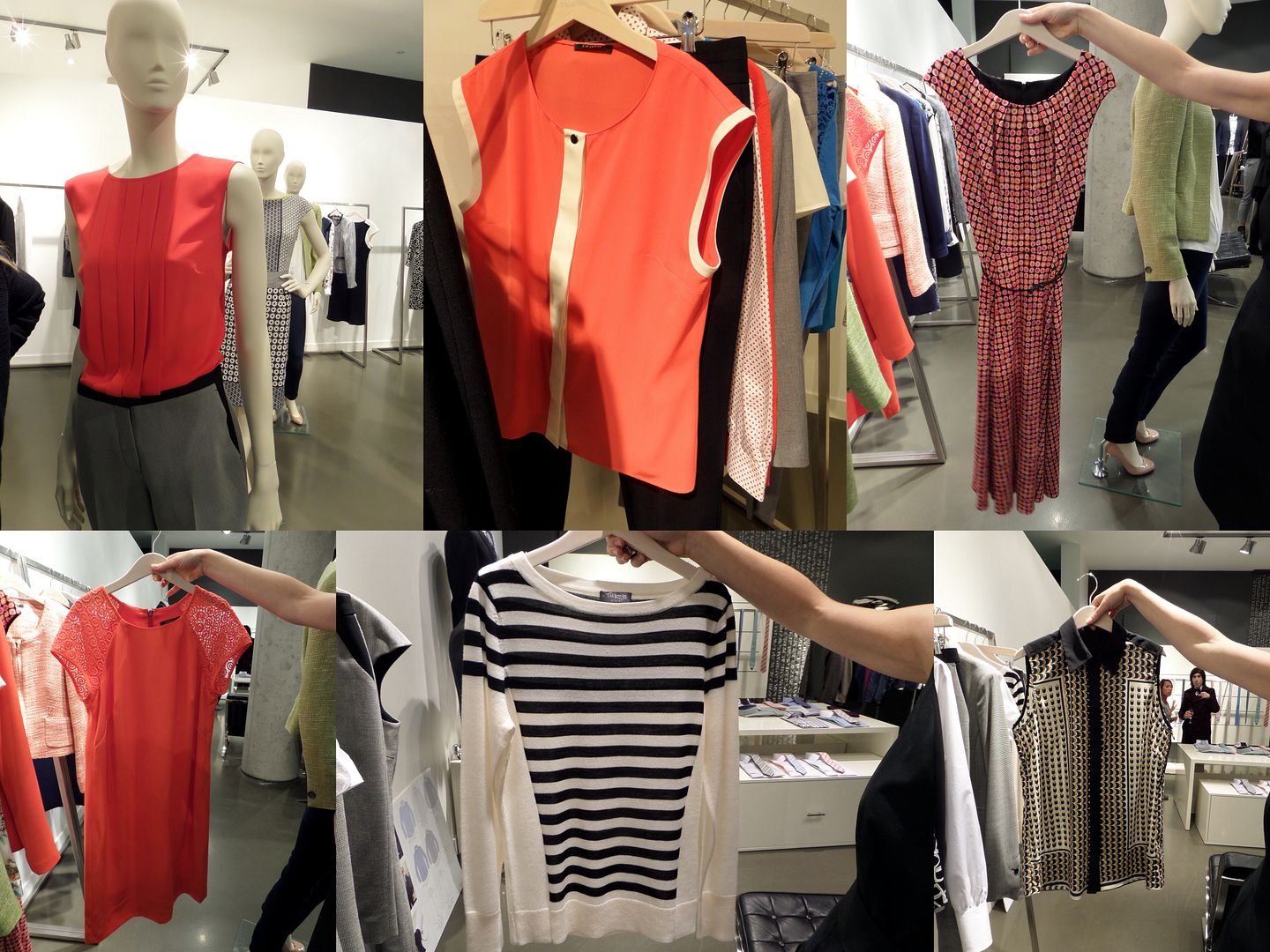 I did love the pops of orange and blue colour dotted around the collection, and the blazers truly stole the show. I love the Chanel feel to them and they were amazing quality.
Sherin xx