Another round up of some of the fun events I've been at over the last few weeks.
Les 100 Ciels
I went to the store launch of
Les 100 Ciels
a few weeks back, in St Christopher's Place, and loved all the cosy cashmere pieces. The place was packed and there were some beautiful jumpers, made with the finest materials, which are also very affordable. They're a luxury French brand and there were some beautiful colours and pieces in the new AW collection.
I loved all the colours and while having a feel round, everything seemed so comfortable. Everything looks so easy to wear and they'd be perfect for layering up this winter. This is their first store in the UK, with them already having 12 stores in the Far East.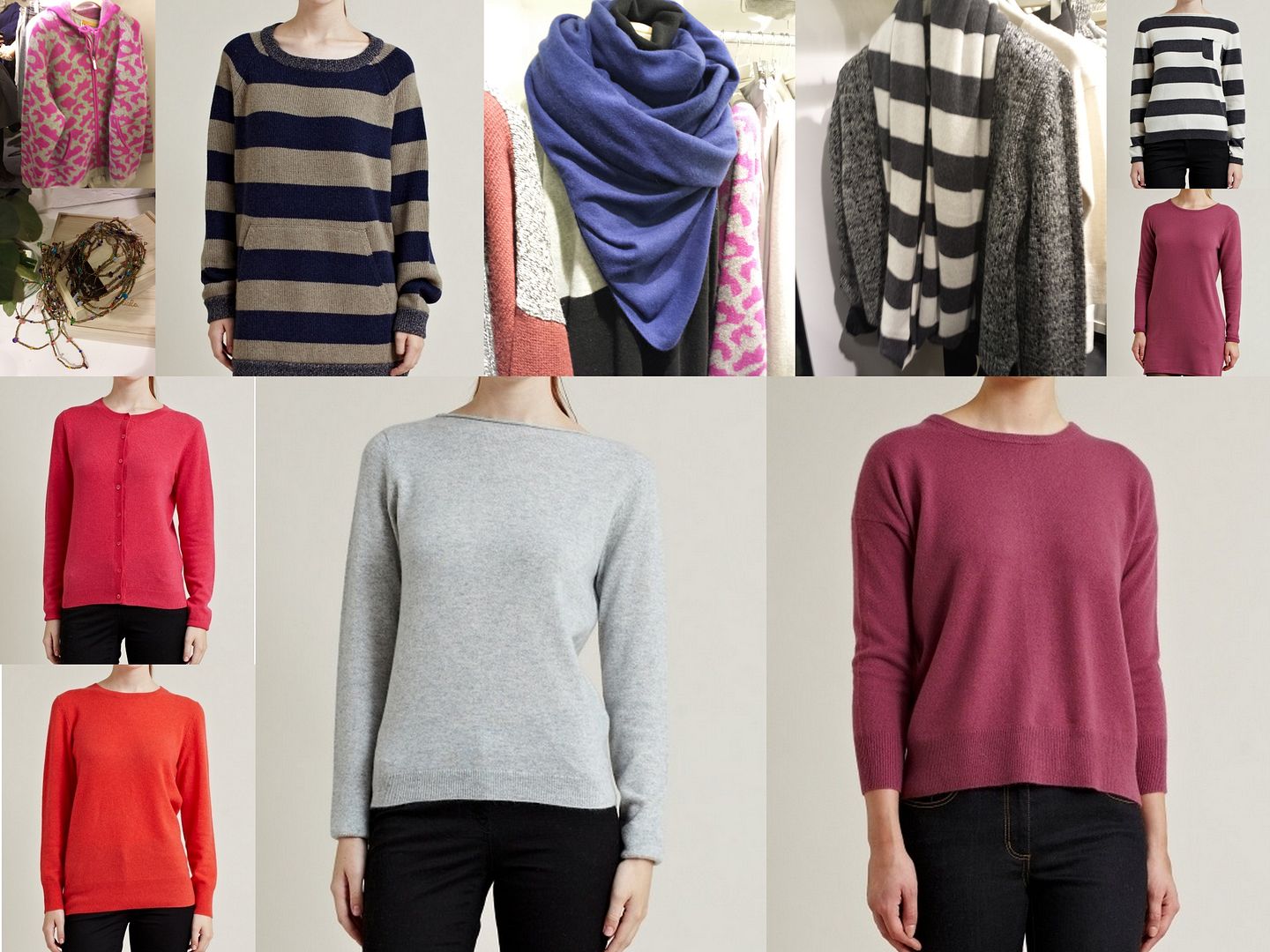 The store's positioning is perfect. St Christopher's Place is hidden just behind Oxford Circus. It's full of hidden stores and has a whole load of them, such as Mulberry. I love the cobbled streets and it's nice to have a little hide away in the centre of London.
Lifetime Channel
When people ask me my hobbies, I always lie and say something cool, but my favourite thing in the world to do it just sit there and watch TV. Over the weekends, I have the ability to just sit and watch hour after hour of TV and it makes me feel great. I even avoid making plans on Sunday evenings so I can watch Homeland.
Tomorrow see's a brand new channel hitting the UK, called the Lifetime Channel (Sky channel 156; Virgin channel 242). I'm really excited about some of the shows, especially Witches of East End - that's definitely a Sherin show to watch. And also The Client List looks amazing. There are also Lifetime Drama specials which are extended dramas, which will happen on Thursdays from 9pm. We sa w the ads, and literally can't wait to see some of the shows and specials.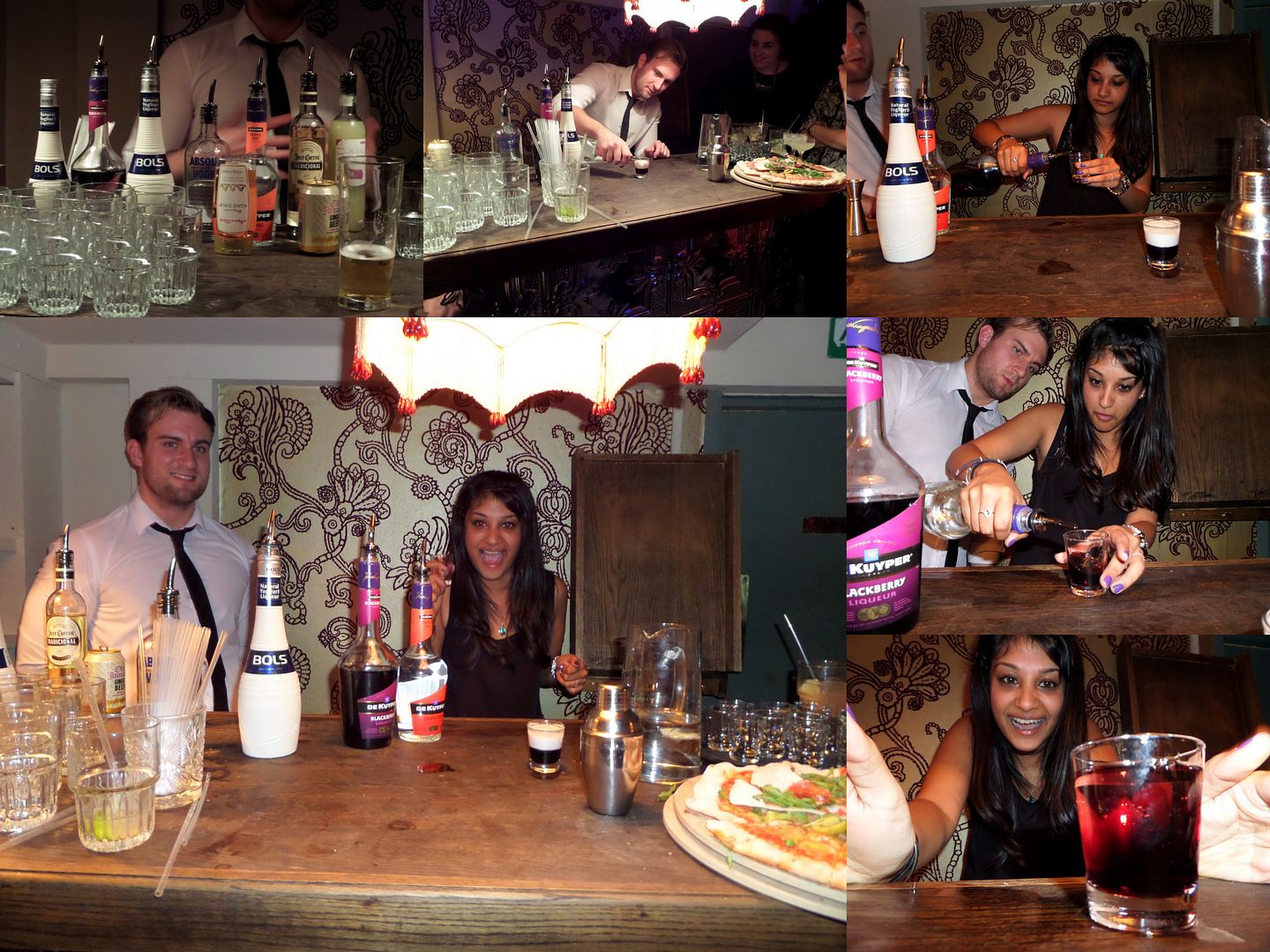 To tie in with the launch, we were invited to a cocktail making class. It was such a fun evening and we got to make some really delicious cocktails, while learning about the channel and some of the shows. Cocktail making isn't a skill I have, which I have now learnt, but wow was it a fun evening. I might have to show off my non skills next time I'm at a bar. Enjoy some of the pictures of me concentrating above. Making a layered shot was an ultimate highlight.
Maison Triumph Jewellery Making
As I've mentioned before, Triumph have been playing host to a pop up store in Covent Garden, and they're having constant workshops and fun little activities as part of their Women In Making campaign. I popped down about 2 weeks ago to go for a jewellery making class, held by
Hayley Kruger
. I had a look at some of her stuff and loved how unique it all looked, so I was excited to head down and make something that was fully unique and all mine. I'm not the most creative person in the world but Hayley was a great teacher and I had a wonderful time choosing my chain and all the charms to go on to it. I really loved how my necklace came out and have been wearing it all the time.
Her next class is on the 9th, and I recommend going down and trying your hand f you can. Maison Triumph will be hosting fun pop ups throughout the next few months so definitely have a look at something for you.
Sherin xx