While first impressions are always important, last impressions are too. I recently had my last day at work, before starting a new job, which I am next week, and thought more about what to wear on this last day than I did on my first day.
No doubt I'll be seeing a lot of these faces again, but still: any excuse to dress up right?
Wearing:
Top - F&F
Jeans - Warehouse
Shoes - Clarks
Necklace -
Bunny Glam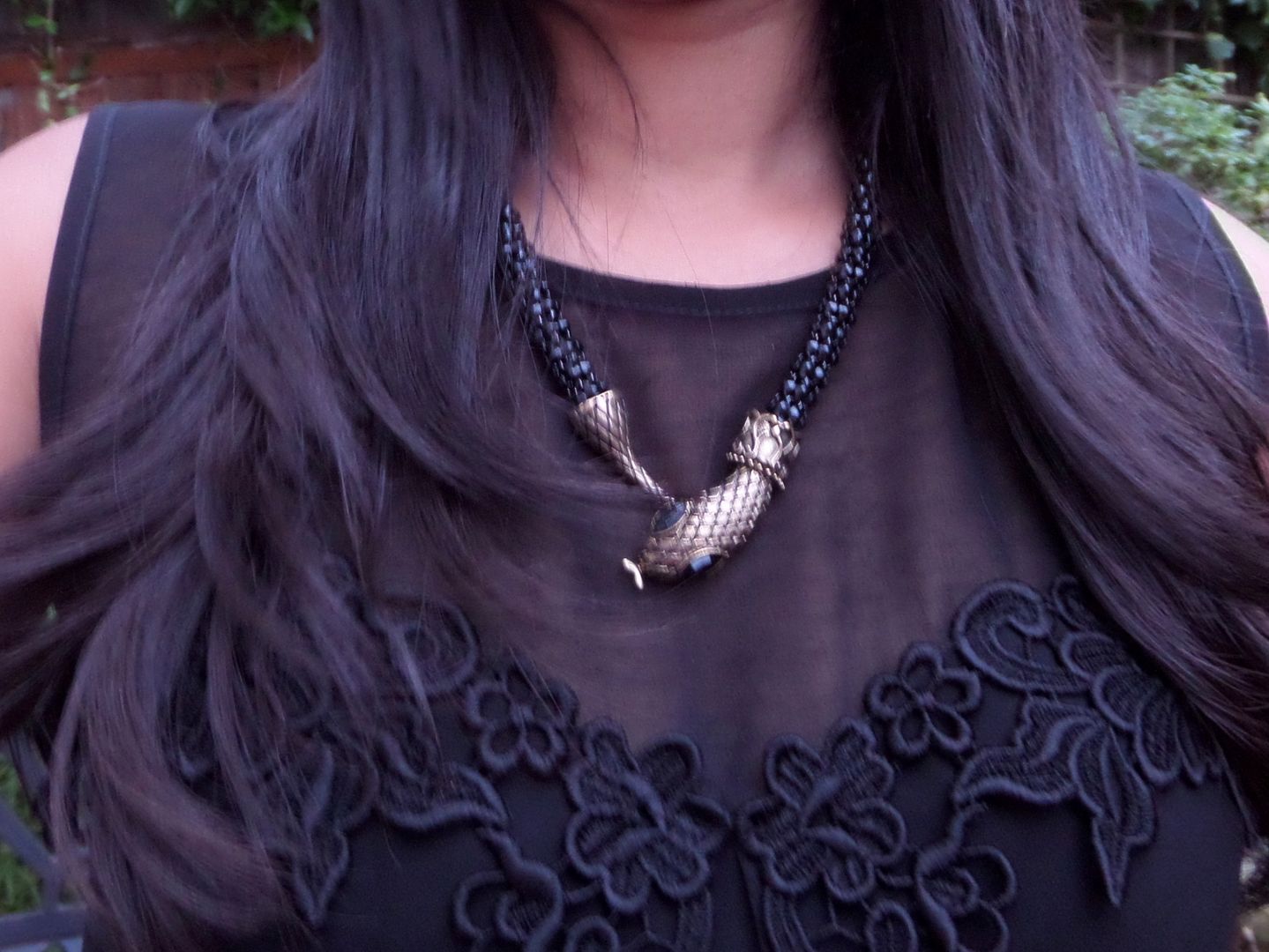 Tad annoyed at how it is getting dark at like 5pm now, making it impossible to take outfit pictures. But on the plus side, I get to show off my amazing new necklace. It's in the shape of a snake with the tail and face connecting magnetically. It's from Bunny Glam and the site has so many really cool statement pieces. While a lot of my jewellery tends to be understated, I do love the good big piece which can make an outfit, and this necklace is definitely one of them.
I'm also wearing one of the new
Wonderbra's
, which I absolutely love. They're definitely one of my favourite bra's to wear as they give me such a boost of confidence (and an asset boost too). They have just released their new AW styles, and my one is from the super sexy Dark Romance collection. The collection also has Cocktail Hour - which is bright and jewel toned - and Monochrome - which is black with white prints.
Stay tuned as I'll be offering a giveaway with Bunny Glam in next few days with some of their cool pieces.
Do you prefer statement or subtle jewellery.
Sherin xx