I'm definitely more in Christmas mode this year, than I have been the last few years. And in honour of this, here is a picture of me and creepy Santa: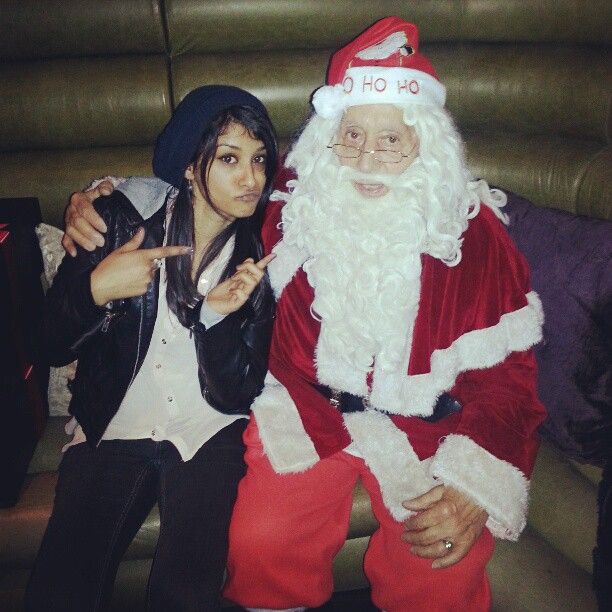 This year, I've been invited to take part in something really exciting - Secret Santa, thanks to
John Lewis
and their amazing
Christmas Collection
.
I've only done Secret Santa once before in my life and it was so exciting ripping open the packaging and not knowing what was inside (I'm usually a control freak so tell people what they should buy me for Birthday's etc).
The concept is simple: we're each given a different blogger, chosen at random by John Lewis. We then have a few days to stalk their blog and social media so that we get a feel of the things they do and don't like. Then we send off these selections to John Lewis, who will send off the presents to said blogger.
I can't wait to see who I get, and what get's chosen for me. I wonder how someone else will look at this blog and think what I like!!
Sherin xx