Usually when I get something cropped, it comes just to the top of my jeans, so I've never really worn anything too cropped before. I never thought I had the figure for it, and I'm even a little hesitant to share these, but here goes. The top was too cute not to share!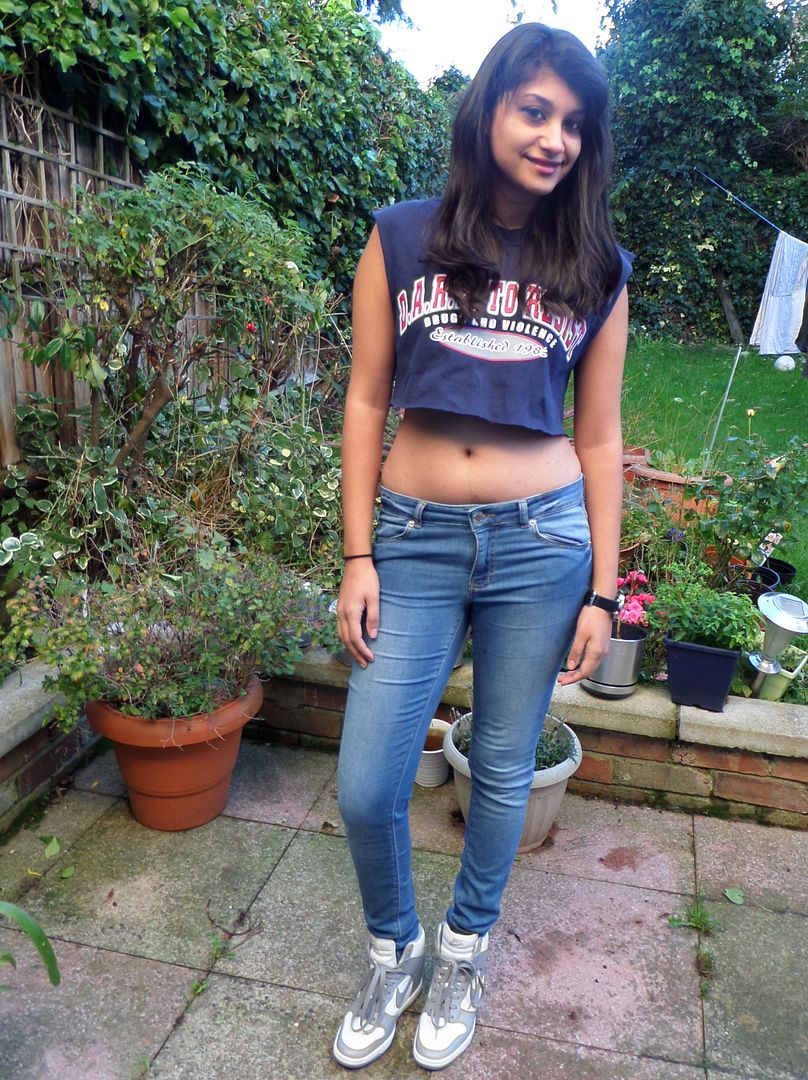 I got this top from Brag Vintage, an online vintage store based in Sheffield. I quite like the idea of online vintage - I always struggle in vintage stores as I'm so overwhelmed by stuff everywhere. I thought this top was cute and now I'm craving warmer weather so that I can get a tan on my stomach. I probably need to work on toning it up a bit though (yesterday I had an 11 course meal: 11!)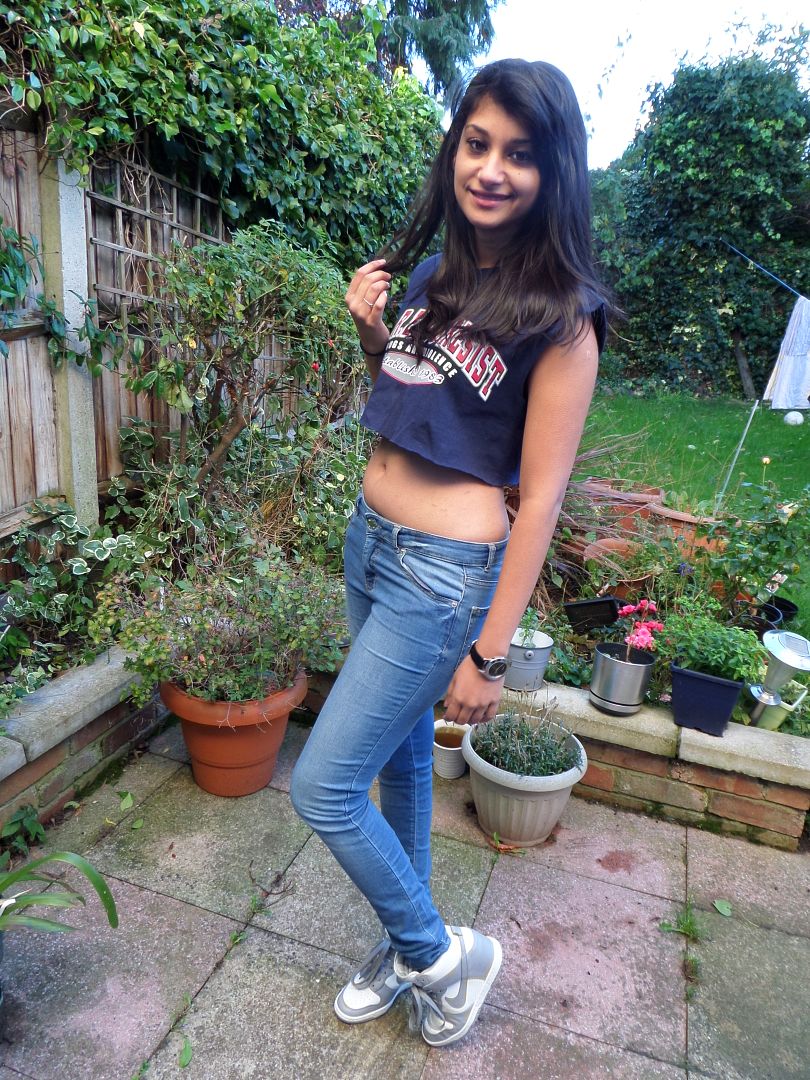 I like that this look has a bit of a 90's school vibe going on - the cropped top, the washed out denim and the hi-tops. I love the high top wedges - whoever invented the wedge trainer is definitely a genius in my eye. I have 2, and about to get my 3rd. I know the trend is a bit old, but I'm going to rock it for years to come!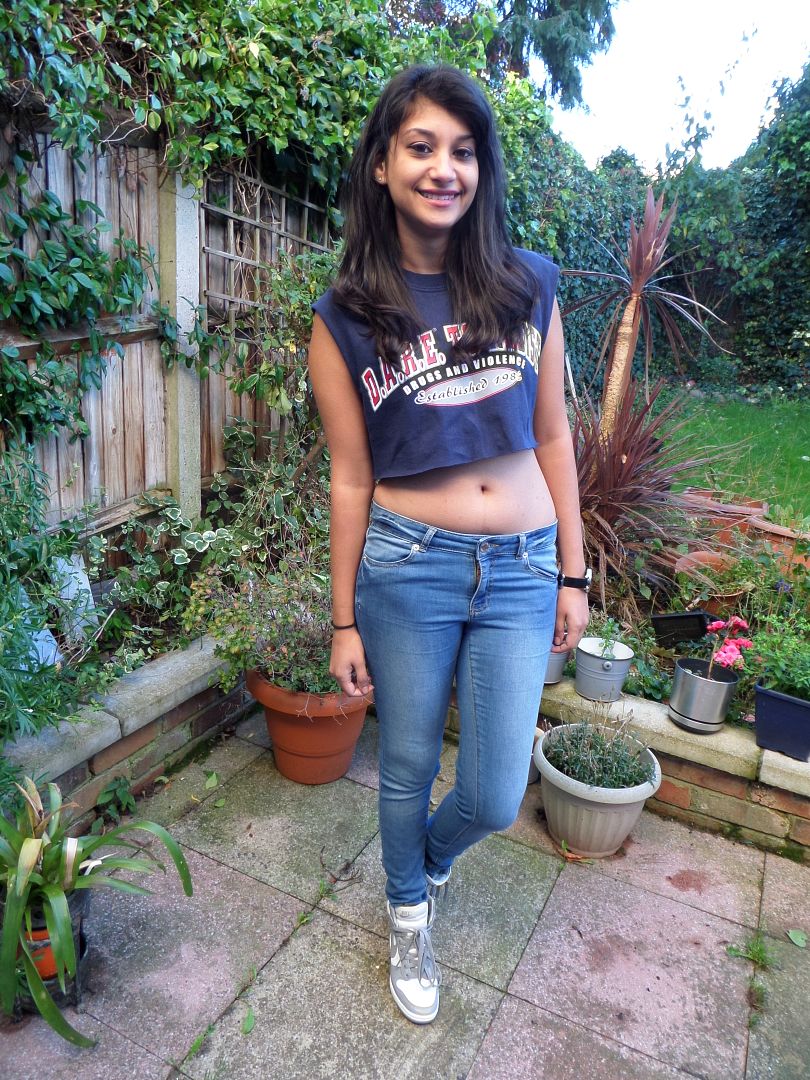 How do you feel about cropped tops?

Sherin xx