I'm a massive fan of Toni & Guy hair products - they all smell incredible and my hair loves them. They always leave my hair with a nice gloss and lots of volume.
They're doing some great sets for Christmas, and they'd make the perfect present for anyone who, like me, spends a lot of time in their hair.
This Christmas, they've collaborated with Jean-Pierre Braganza on some lovely sets. Label.m has always had a strong relationship with fashion, with sponsorship of London Fashion Week and a previous collaboration with Giles Deacon, so it was only natural that a second designer collaboration would follow.
The packaging is lovely, with fun geometrics and bold shapes, which give glamour to the collection, with a hint of Sci-Fi - as said by Braganza himself.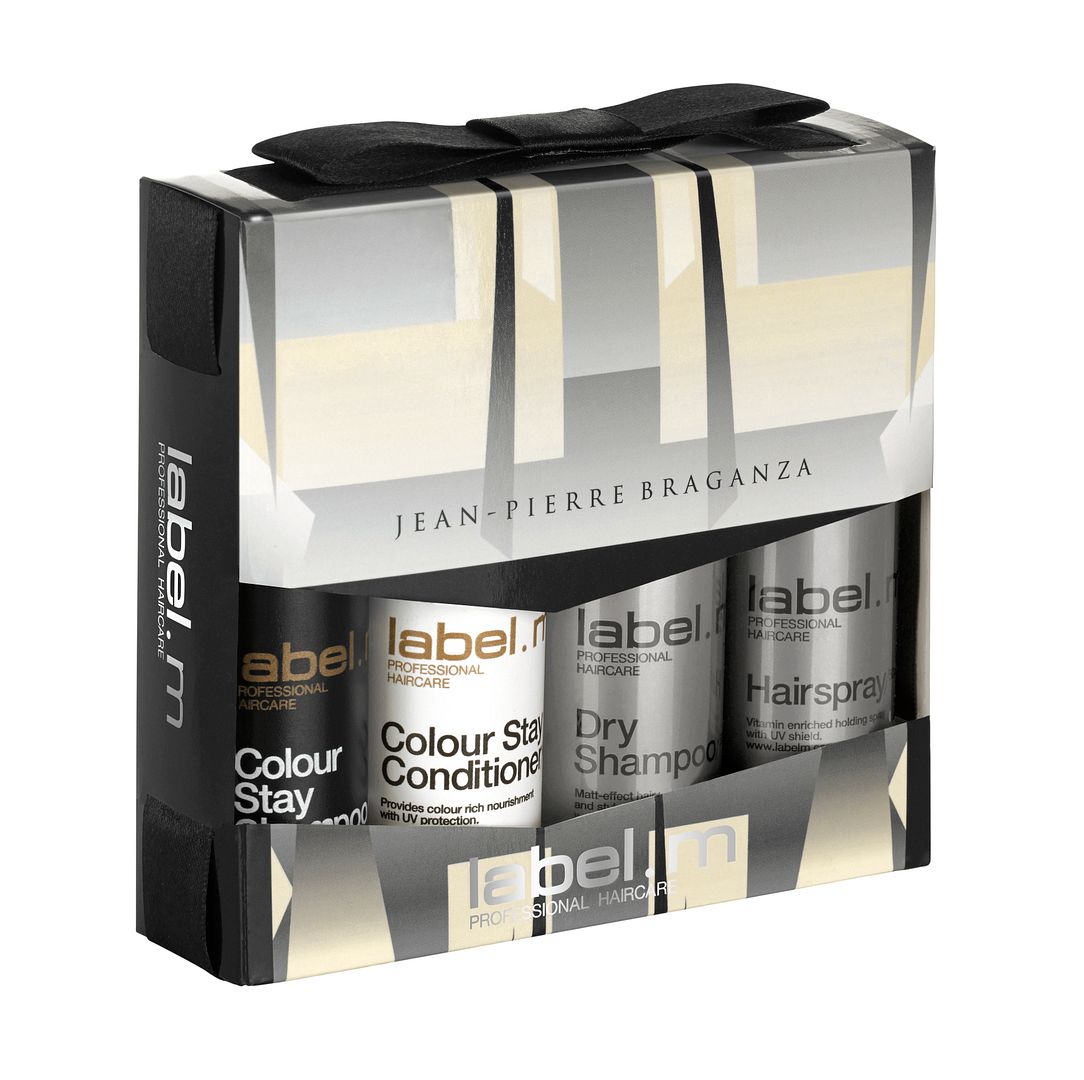 They also have their amazing wash in Powder Pink Spray. I picked this up during Fashion Week and have used it a few times. I absolutely love it. It gives a nice pink tint and really lasts till you wash it. I can imagine it looks amazing on lighter hair as well. As it's so temporary, it'll be perfect as a present or even has something to use around party season. I'm waiting for the Christmas Parties to hit so I can rock some pink ombre.
It's easy to use and is a great way to change your look instantly.
Label.m also has a nice range of thickening products - and the set would make a good present. This range aims to address hair issues such as lifeless and flat hair - which mine has been lately. It enhances hair thickness and density, while protecting against damage, giving your volume and full locks.
Sherin xx
See this season's previous gift guides here: