I declare it that time of the year - the time to start thinking abut Christmas - everything from the presents to the parties, and mainly to the presents you buy for yourselves.
One present you can never go wrong with a nice fragrance set - the ones with the perfumes and some cream.
Fragrance Direct
has a got a wonderful selection of sets and perfumes, from a whole host of brands such as Givenchy, Hugo Boss and
Paco Rabanne
.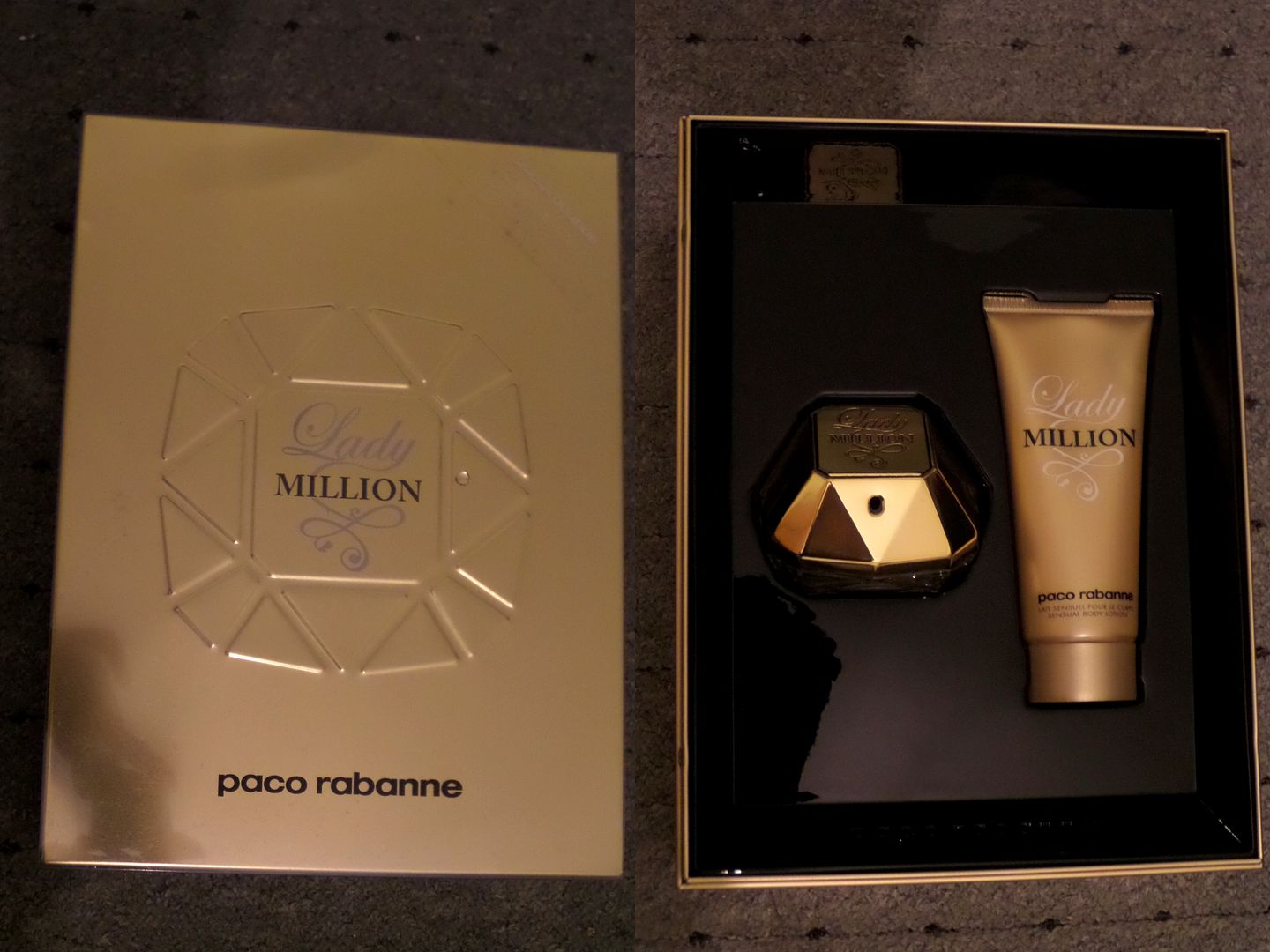 I got the
Lady Million perfume
and love. I've heard so many great things about it so I was really excited to try it out. Firstly, it comes in amazingly packaged. I loved the gold metal tin, with the perfume and a cream placed neatly inside.
The perfume itself smells so lovely. I love having strong yet subtle fragrances and this one fits the bill perfectly. It's a fun scent, and you can clearly smell the key ingredients, such as raspberry, jasmine and a whole lot more. It lasts all day, with the smell being so beautiful and glamorous smelling. The body lotion is lovely as well. It smells so nice, with the cream being a great moisturiser for my skin. In the winter, my skin needs all the moisturising it can get, so it's nice to have something that lasts quite a while and also smells good.
Sherin xx