It was a little bit warmer this weekend, which was a welcome surprise. I ditched my coat in favour of a pretty dress. And while I still had my clear tights on, it felt good not to be in jeans for a bit.
Wearing:
Dress - Ruby Rocks
Shoes -
Touch ups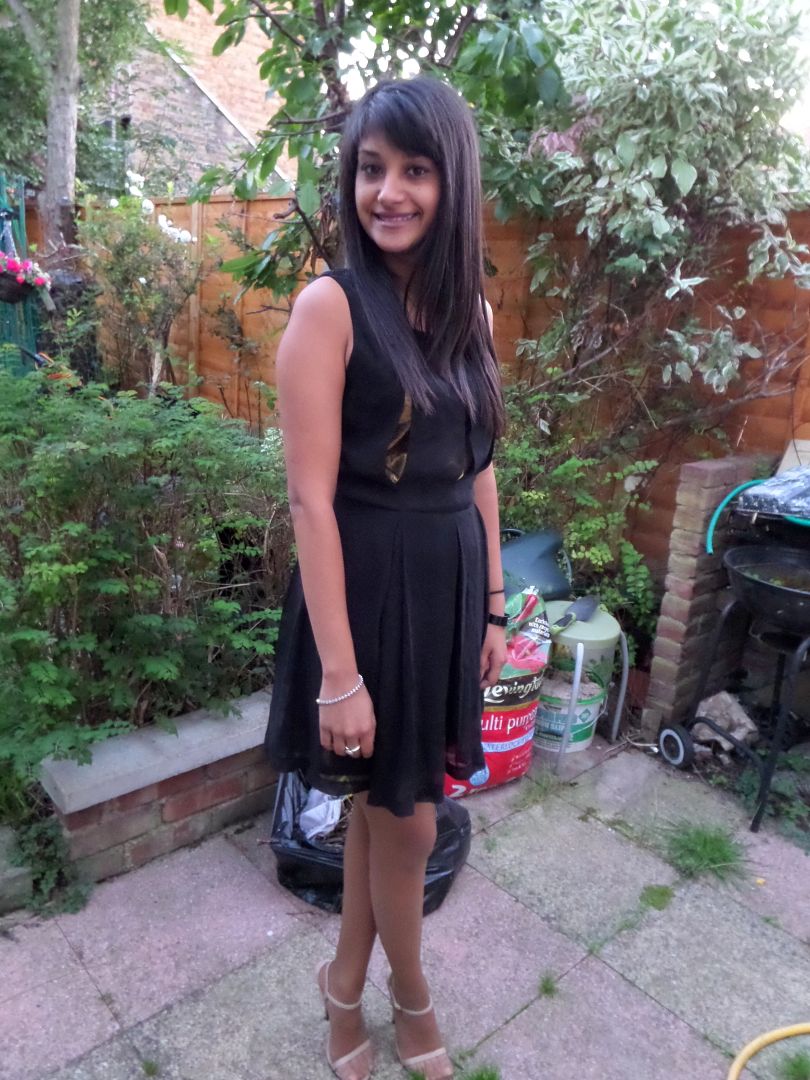 I thought the surprise weather would be a great excuse to wear this dress. I definitely don't wear it enough, despite having it for like a year. I love the peaks of gold coming in from the top.
And I love these new Touch Ups shoes. I don't have a lot of fully open toe heels, but I love these now. The colour and style are so classic that I can think of a million places to wear them. They're also really comfortable. I do a lot of day to day running for buses and trains in my life, so I always judge heels on how they are to run in, and these were pretty good.
And my insanely gorgeous new ring from QVC. This is from the new
Diamonique range
, which launches on the 8th October and is full of some incredible pieces. I love this ring below. It's so cute and the perfect amount of blingness. I love the quality of QVC's Diamonique range and have a few pieces from there already. The stones are perfect and really close to the quality of diamonds, while looking exactly like diamonds, but without the hefty price tag. The pieces in the collection look so expensive, but with prices from £20, it's all really affordable.
Sherin xx