Sometimes it's nice to get away from it all and just relax for a few hours, and Coven't Garden's Sanctuary Spa is the place to do it. I was kindly invited by the lovely
Propellernet
Girls to come and relax, and also to learn a bit more about their Front Row Society project.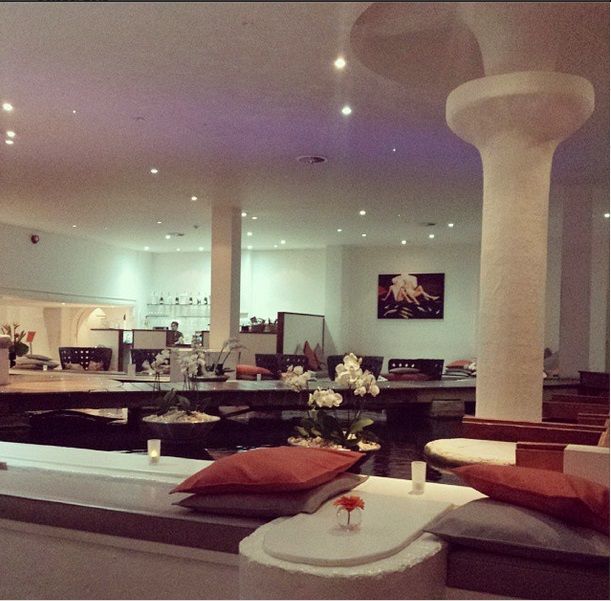 I've worked with Propellernet a lot in the past, and love the team there. They've just launched Front Row Society, and it's basically a community of influences in the fashion world - and I was honoured to be part of it, along side some of my favourite bloggers and ladies that I look up to. The aim is to have a virtual influencer hub to create conversations and to share ideas and insights.
We had a lovely time sitting round the table and sharing thoughts and tips about the blogging world, and it was nice to have some experts there too, to help us through any particular questions we had. It was a fun and informal discussion and I loved listening to my favourite bloggers about their thoughts on the future of blogging and how they think it's changed over the last few years.
You'll be able to sign up and get information about what's going on, as well as up coming opportunities.
Anyway, onto the Spa. I started off with an amazing facial - my facialist was amazing and she knew exactly what my skin wanted. We then went a Sleep Retreat. It's an interesting experience where you lie on a vibrating bed and put on headphones, where a woman speaks calmly to you. Oddly relaxing.
We also got to hang around the spa. It's a lovely place and a nice oasis that's hidden in Central London. They have a few pools, including one with a swing. We had a lot of fun there.
Sherin xx