I love cute lingerie, and also love a strong female character, so putting them together leads to one of my favourite campaigns.
Lingerie experts,
Triumph UK
, have recently launched their The Makers Collective, which celebrates inspirational women and supports the 'Women In Making' initiative, providing an empowering campaign.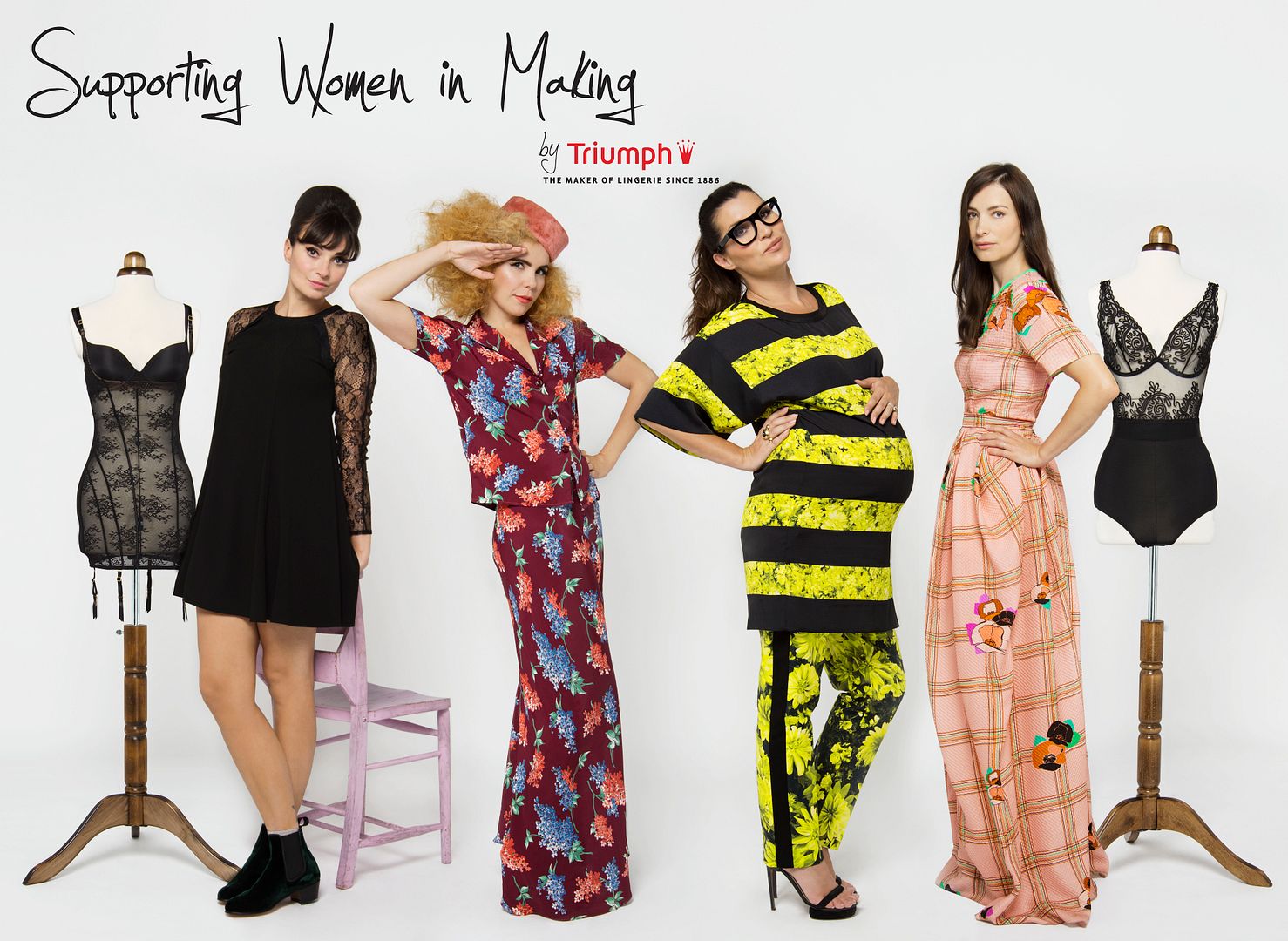 Triumph has reached out to a number of women 'Makers' across a whole host of industries and are celebrating their expertise and craftmenship. These Makers are ambassadors for the upcoming AW 13 collection and each one will be offering an insight to how they got to where they are, via the new Masion Triumph pop up store.
The new pop up store is in Covent Garden and is playing host to various activities from their ambassadors, and will be open until January 2014, so there's a lot of time for you to pop by and have a look around. Events include talks, installations and a variety of workshops, held by the different brand ambassadors. The ambassadors are real women, and include an illustrator, a chocolatier and a jewellery designer. I popped by into store during fashion week to take part in an illustration workshop and had so much fun. I'm not the most creative and artistic of people, but I really enjoyed and was proud at a
few of my creations
too.
The store is lovely and welcoming too. I was there last night for a fitting and it was such a nice atmosphere. I definitely recommend a Triumph fitting. Have the right fit bra is very important, and the Triumph team were lovely. I was measured up, then had fun lingerie shopping. The team was amazing while helping me make my choice and I came home with a stunning piece. I have a few Triumph pieces and their comfort is second to none, while each one is absolutely gorgeous and so glam.
The pop up store is on Monmouth Street and future activities include a few jewellery making workshops, which I'm crazy excited about and next week sees Elle's beauty expert, Sarah Jagger, come in to talk. She is a professional make up artist, and will be sharing her make up tips and tricks.
Sherin xx