The one thing I miss about Dubai is all the relaxing. I loved sitting in the garden and catching up on blogging, and I particularly loved being able to just go for a drive, and take in the Dubai skyline.
And when it's ridiculously hot, I definitely didn't want to be faffing around with any high maintenance look, so I was all about being casual.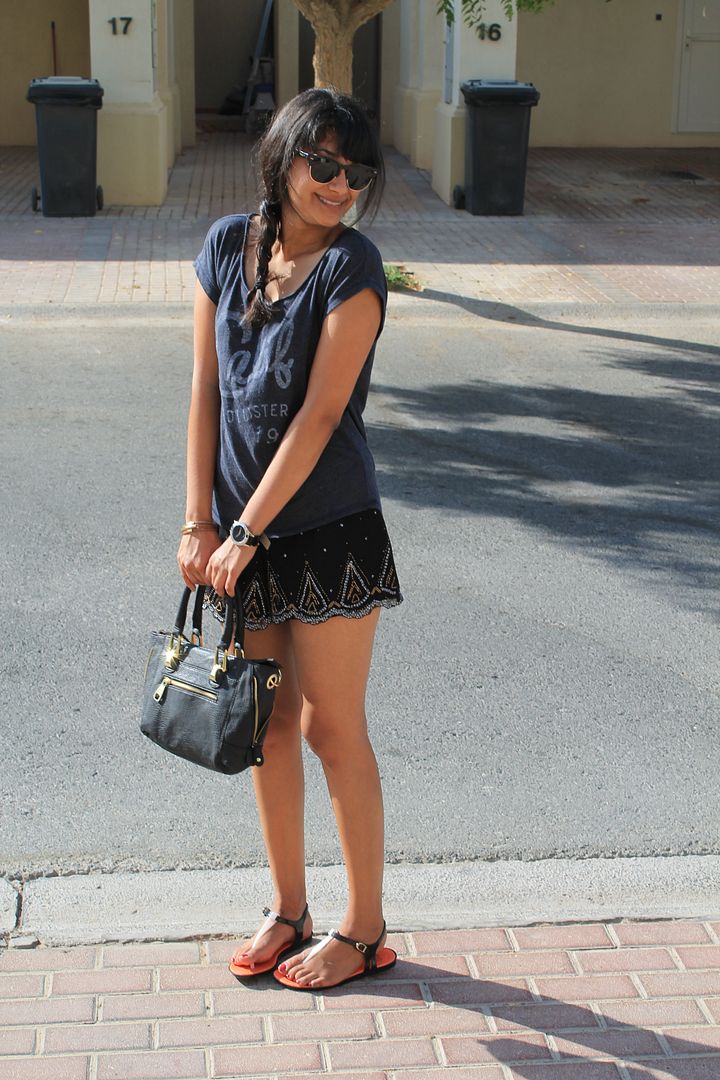 Wearing:
Top - Hollister
Shorts - Boohoo
Shoes - Mel available at Sarenza
Bag - Steve Madden
Sunglasses - Toms
Not joking - I really miss not being able to walk around casually, in just shorts and a t-shirt. And I miss that gorgeous bright sun.
And this is my newest bag. I seem to have an obsession with
Steve Madden
bags, and this is my third one now. They're just so perfectly priced and so easy to carry around. There is a massively cute selection available on
Sarenza
at the moment too. I always saw myself as a shoe girl, but I think I'm slowly becoming a bag girl too.
And my ride for the week that I was cruising around for was this beautiful Dodge Charger. If you haven't figured it out yet, I love cars, and fast, muscle cars are a personal favourite on mine. Need I remind everyone of the
Mustang
?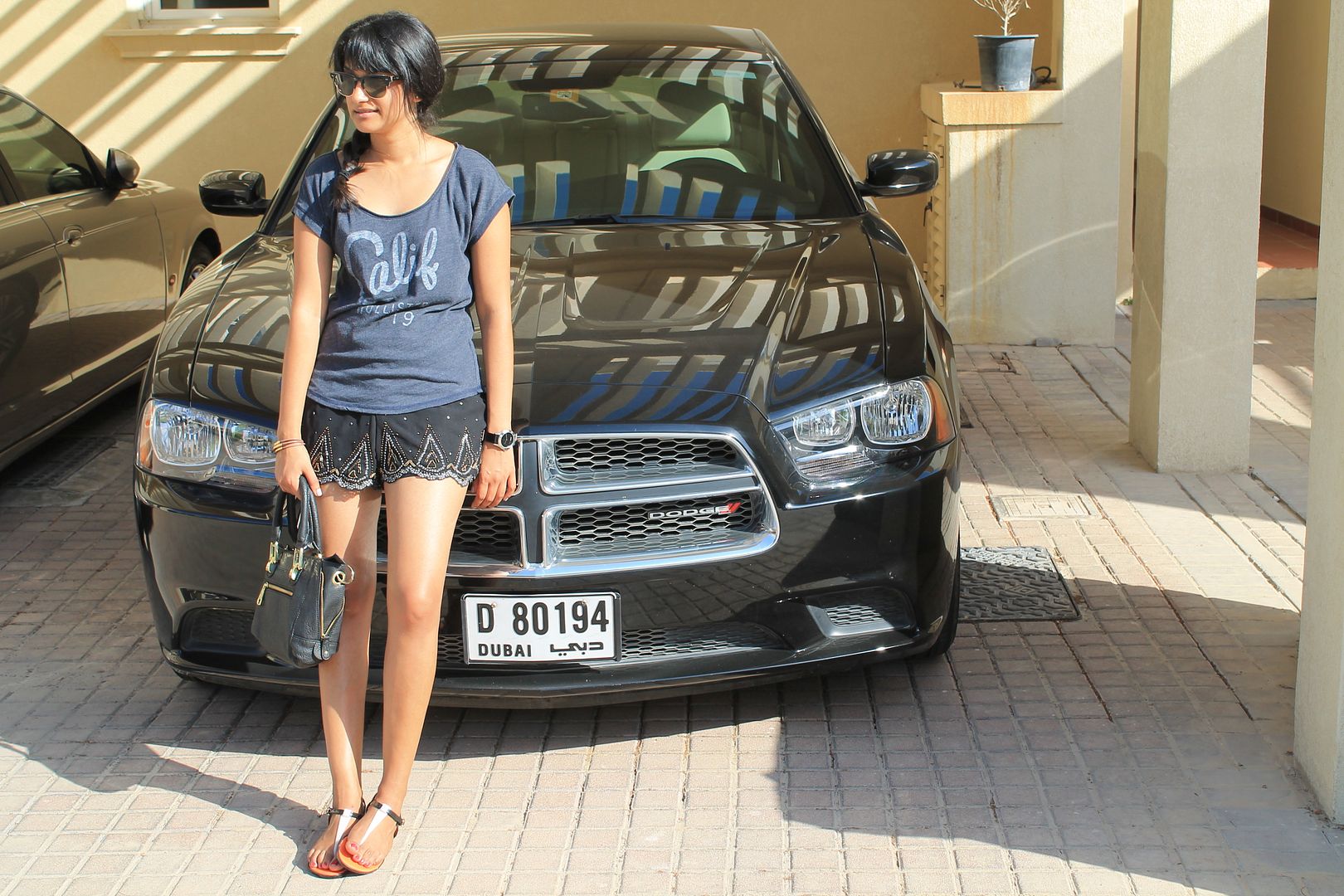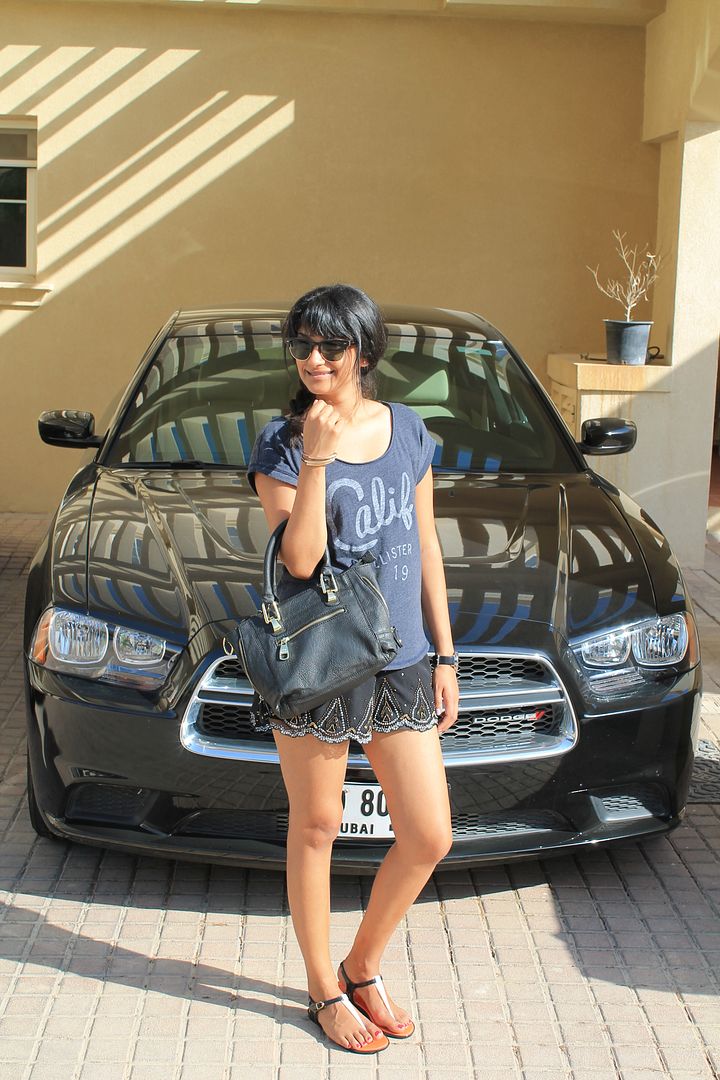 And the bracelet I'm rocking here is this beautiful piece from
Olivia Accessories
. It's a fantastic jewellery and handbag site, with a very nice selection of vintage inspired jewellery pieces. There are some really nice and wearable pieces online - the leather look bracelet is the cutest. And most of the items are around £10, so really affordable jewellery that you can wear everyday.