In case you haven't figured it out, I only have about 3 traditional outfits, which I wear to various weddings, birthdays and religious ceromonies. I clearly don't care about being spotted in the same look more than once, and each of these 3 have been worn a lot of the last 2/3 years. I have my traditional clothes on a rota of about 3/4 years, where I'll buy a few then wear then to death for a few years, then start all over again.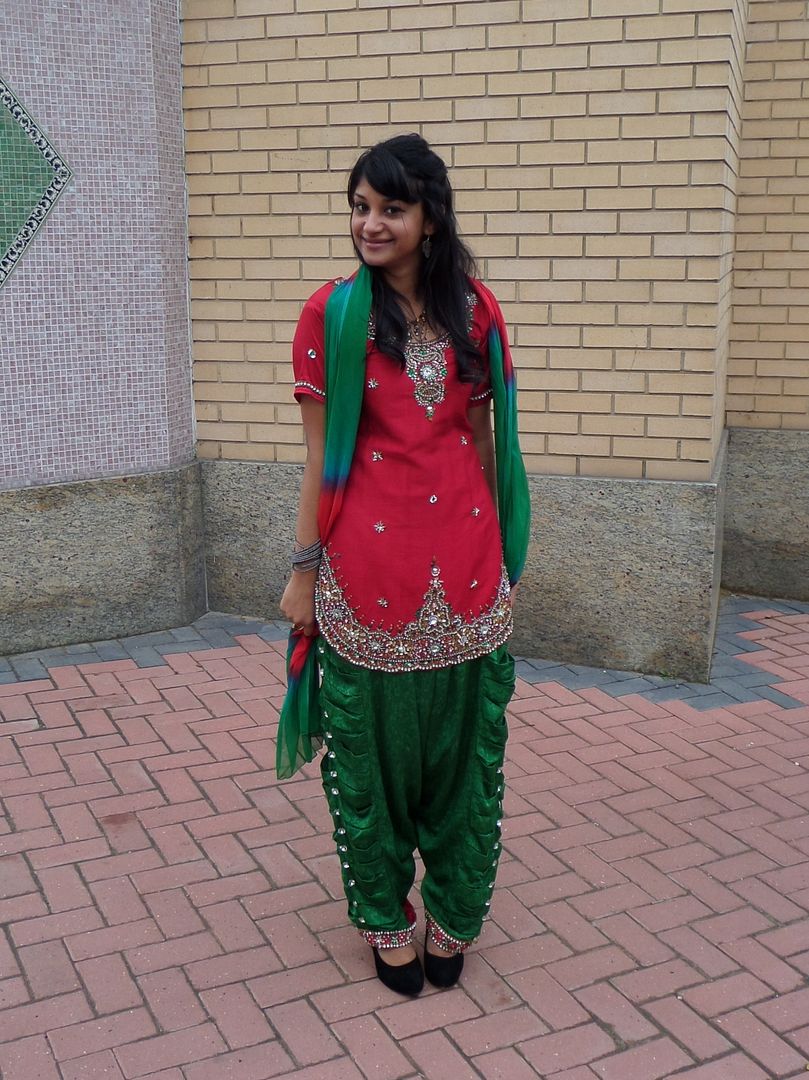 Wearing:
Outfit - Bought from Southall
Shoes - Clarks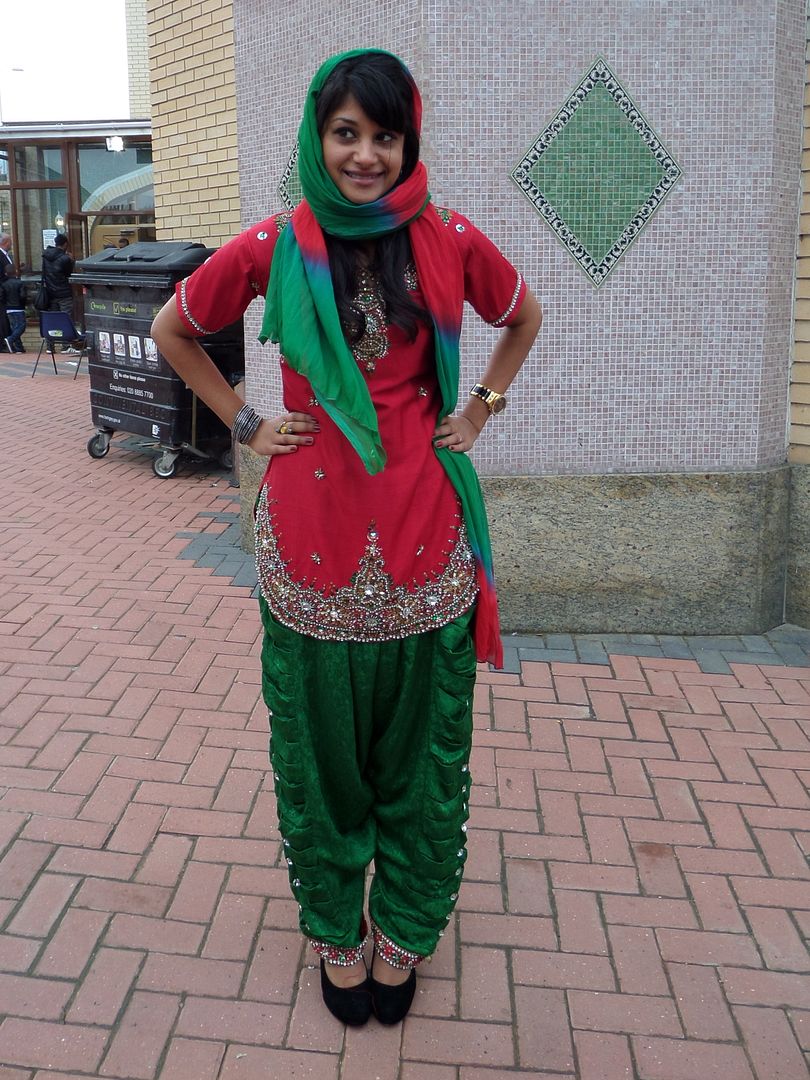 This is probably my favourite traditional look: I love the green and red together, and love the style of the trousers. It was a religious holiday yesterday, so I had the day off and spent some quality time with family who I don't usually have time to see, so it was a nice little break. And technically I was still on mosque grounds, hence why my hair is covered, albeit a bit half heartedly.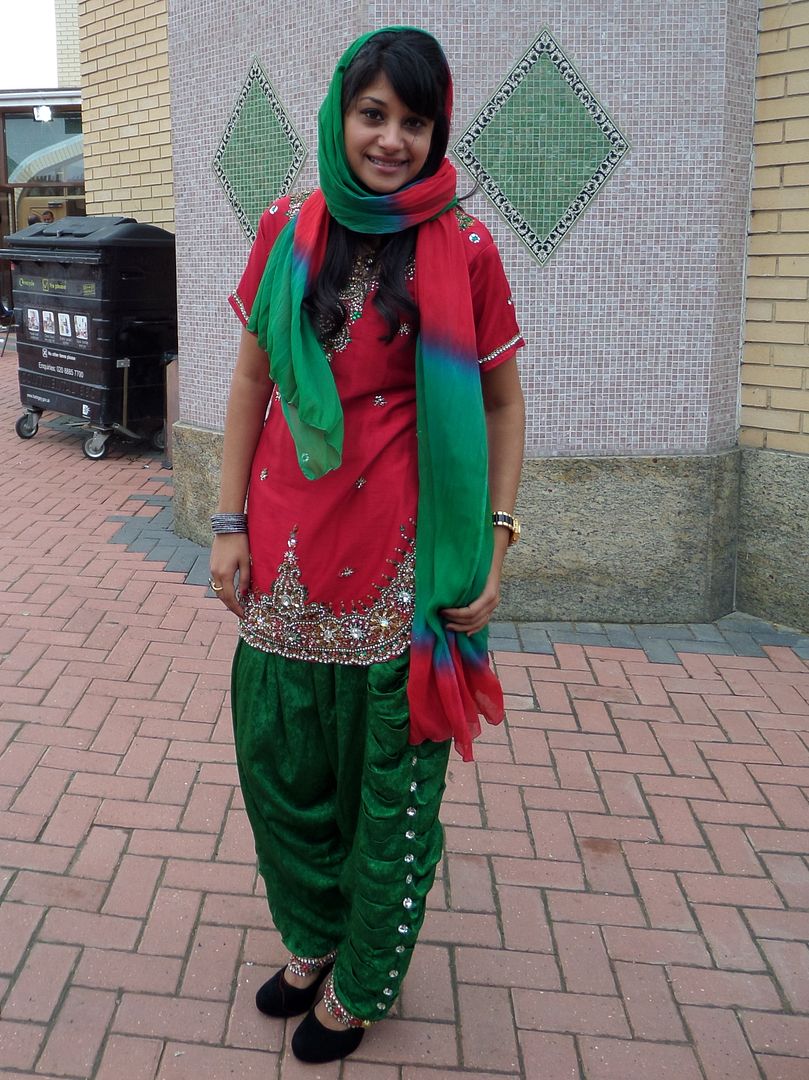 And because it was such an intense outfit, I decided to add my
classic black heels
to the look. A comfortable pair of black heels is a definite staple for anyone, and
this Clarks pair
is my go to. They're so comfortable and are just such a classic pair to wear, meaning that they go with everything.