My latest jewellery love comes from the wonderful brand,
Duepunti
, who are a new Italian brand that have created an amazing new line with unconventional diamonds. They mix precious and classic diamonds on silicone materials, causing a pretty cool mix.
I love diamonds but you can't wear them on a daily basis, whereas they're much more wearable on a more casual band. I also love all the different colours they come in - perfect for stacking bracelets or rings.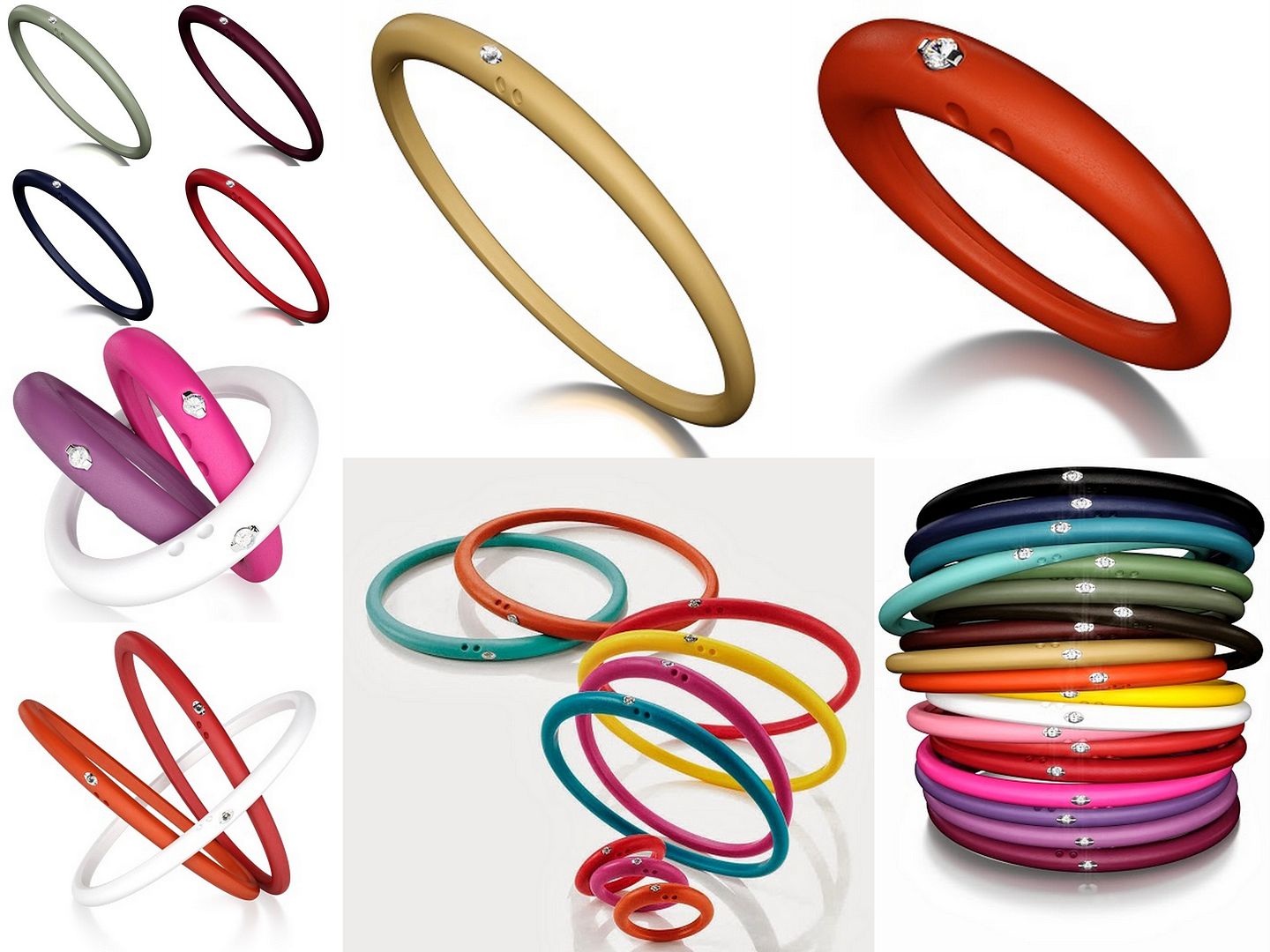 The diamonds used are all from non conflict areas while the 0.02 carats on the silicone means that you can really wear them anywhere, especially if you have the colours to match. Prices are at £60 for the rings and £70 for the bracelets.
It's the rings I particularly love. It'd be nice to get them in a few bright colours and have them stacked up.
Also, Kristen Bell is a fan and that's a definite win in my eyes. I've been girl crushing on her since I started watching House of Lies.
This is exclusive to
http://www.ernestjones.co.uk/
for 2013.
Sherin xx