Ok, so it might not be arctic winds yet, but it's still pretty cold, and getting coder by the day. It rained all day yesterday and while I wanted to spend the day in my bed, I had a quick visit to my uncles house for a birthday, so got to take my new jacket for a spin.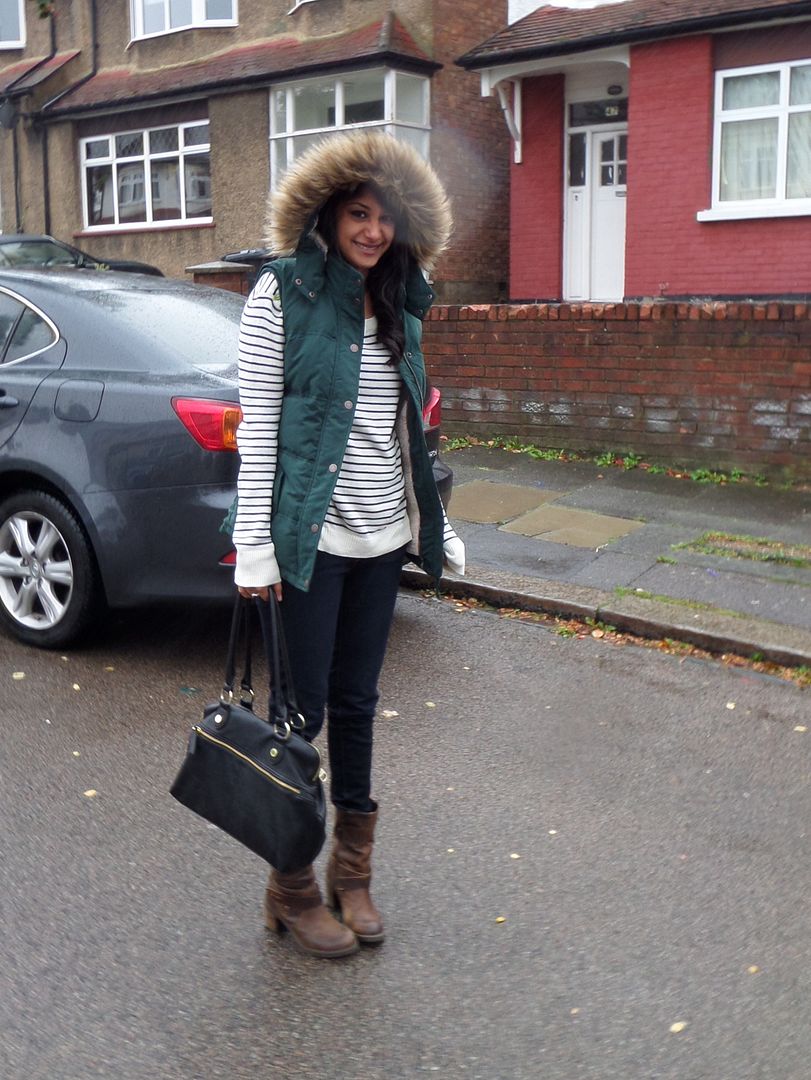 Wearing:
Jeans - James Jeans
Top - American Eagle
Jacket - c/o FatFace
Brown Boots - Bata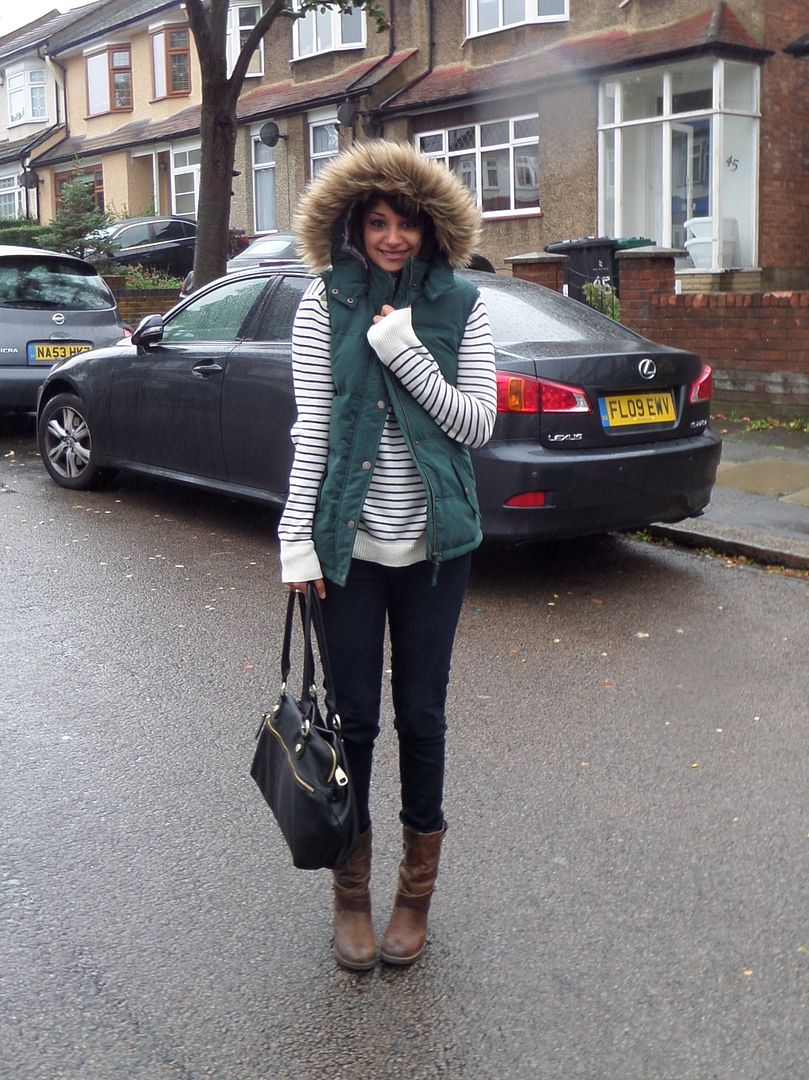 This FatFace Jacket is definitely going to come in handy this upcoming season. I'm someone who's always cold, so love wrapping up warm in jumpers and numerous layers, and so naturally this jacket will be a winter staple for me. The hood is so warm, while the fur inner lining is soft and cosy. The whole jacket feels like being in a blanket. It's so comfortable, and perfect for days like yesterday when it was really wet and windy all day.
I've also been living in these boots lately. I love that they have a bit of a heel but are still warm and comfortable. Brown boots are a personal favourite of mine. While I have my fair share of black boots, I love my brown ones more. They stand out a bit against all my darker jeans.