Hello from Dubai. I'm settled back home and am enjoying the stunning and golden sun. It's so nice to get away from fast London life and to spend my days by the pool or at the beach.
While swimming with dolphins has always been a priority of things to do, my dad said he had a lovely alternative - dragon boat racing. While not in the same league as swimming with dolphins, it was still pretty fun.
Wearing:
T-shirt - Clothing at Tesco
Shorts - Boohoo
So there I was, in the 40C Dubai heat (104F), working out with a group of competitive dragon boat racers. It was ridiculously hot, but life got a lot easier once we were in the boat, and getting wet while rowing. My dads been on various dragon boat teams, depending on where he is in the world, and has been doing this since before I can remember, and I have to admit it was a lot of fun. I'm not the most active of people and my arms did get tired really quickly, but I definitely enjoyed and it felt amazing to get some cool sea water on my face - kind like a mini facial.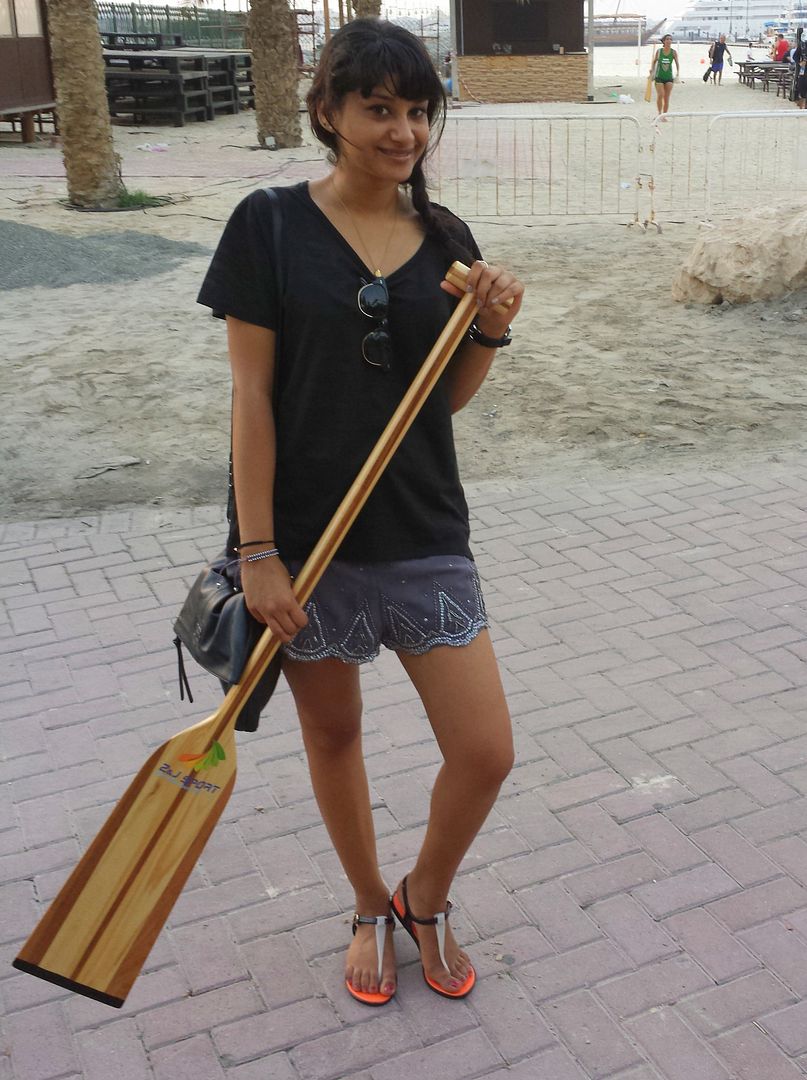 While I would have loved to have been in a bikini doing this, there was no way I'd have been comfortable - rowing is a hard sport! So I had to settle for something more comfortable. These boohoo shorts are definitely my favourite. They're my go-to beach shorts, as they're just so easy to wear. I finished the look with my
Summer flip flops
.
Have you ever been Dragon Boating?
Sherin xx
P.S. Happy Birthday Dad!