We've had some lovely weather over the last few days, but sadly I've spent these gorgeous days in bed with my ridiculous cough/cold/fever, which is showing no signs of letting up, so I'll still be spending my evenings in bed over the next few days. At least I got to enjoy the weekend though!
Wearing:
T-shirt - Zara
Skirt -
Karma Clothing
Shoes - Clothing at Tesco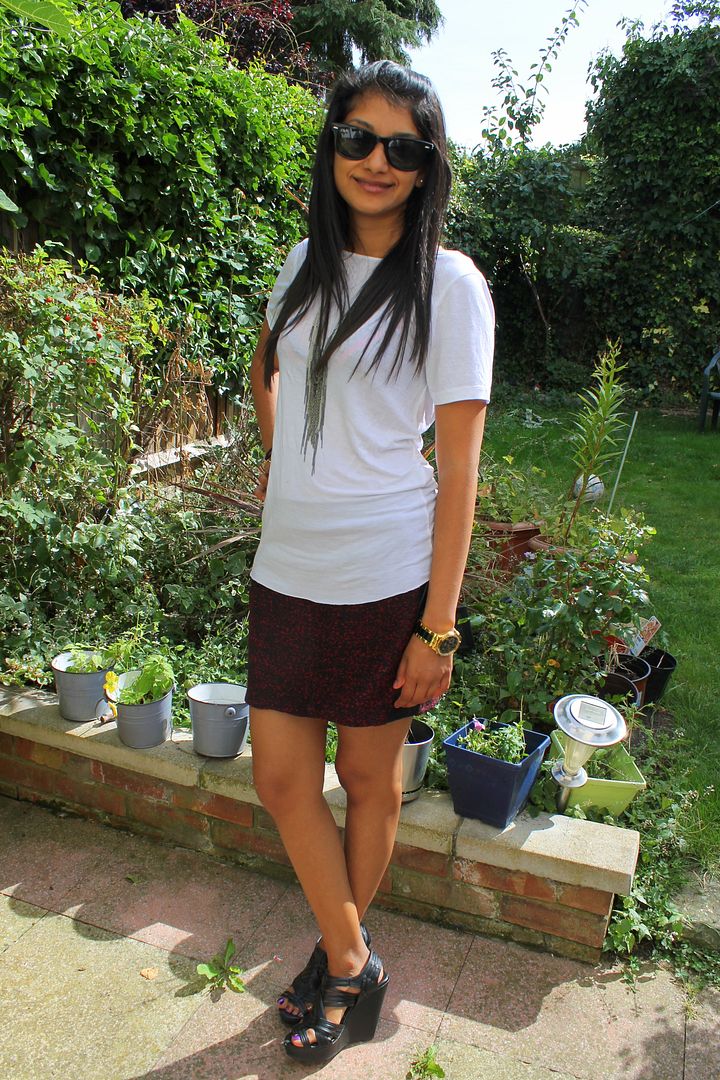 I got
this skirt
from Karma Clothing and love it so much. It's a fun little piece, with the leather side panels contrasting so well with the tweed. Because it's such a statement piece, I paired it with a plain top (which I then added a statement necklace to), and some kick ass wedges. Seriously love these shoes - they're surprisingly comfortable too.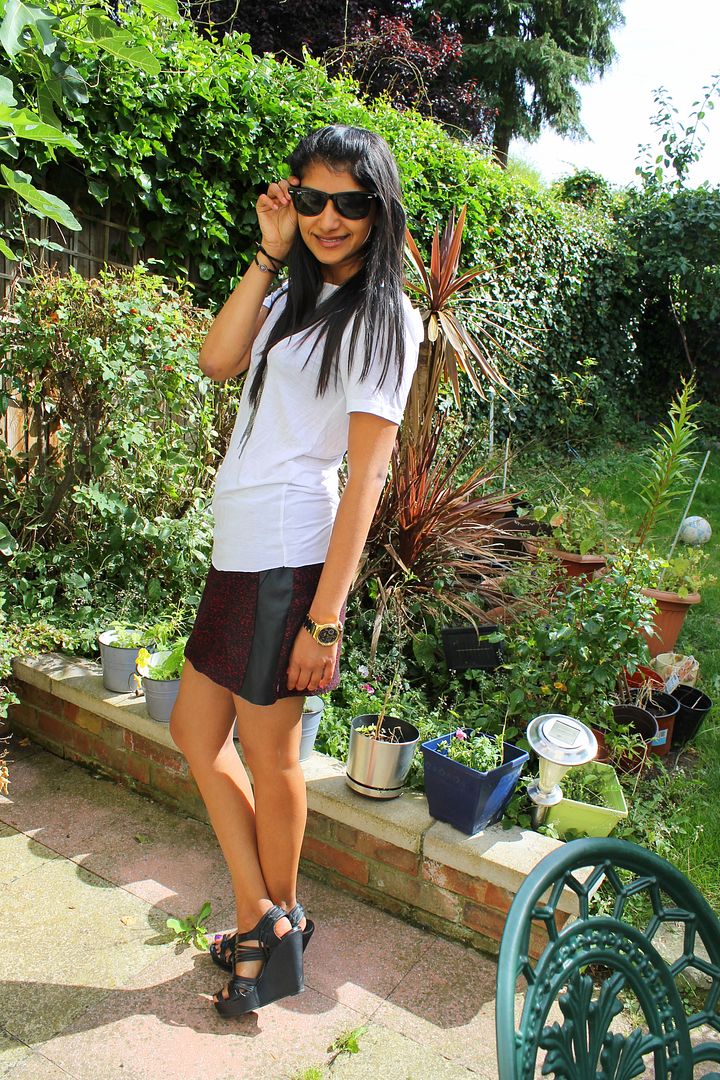 I'm now heading back to bed to try to recover from my cold.
Sherin xx