I swear this is my last post on Barcelona - I seriously had a lot of pictures to share - but I just had to show off my pictures of the beach. As a Londoner, I don't get to hang at the beach as much as I'd like so I love to make the most of it when ever I'm near one.
The beach in Barcelona is stunning. Between the golden sand, the attractive guys playing sports and the beautiful green/blue water, it is one of the most beautiful beaches I have ever been to. No matter what time of day we went there, whether 11am, 9pm or even 4am, it was always buzzing. Although, you will still hear me shriek a little if I'm in water and a fish comes near me, as well as see me jump a mile.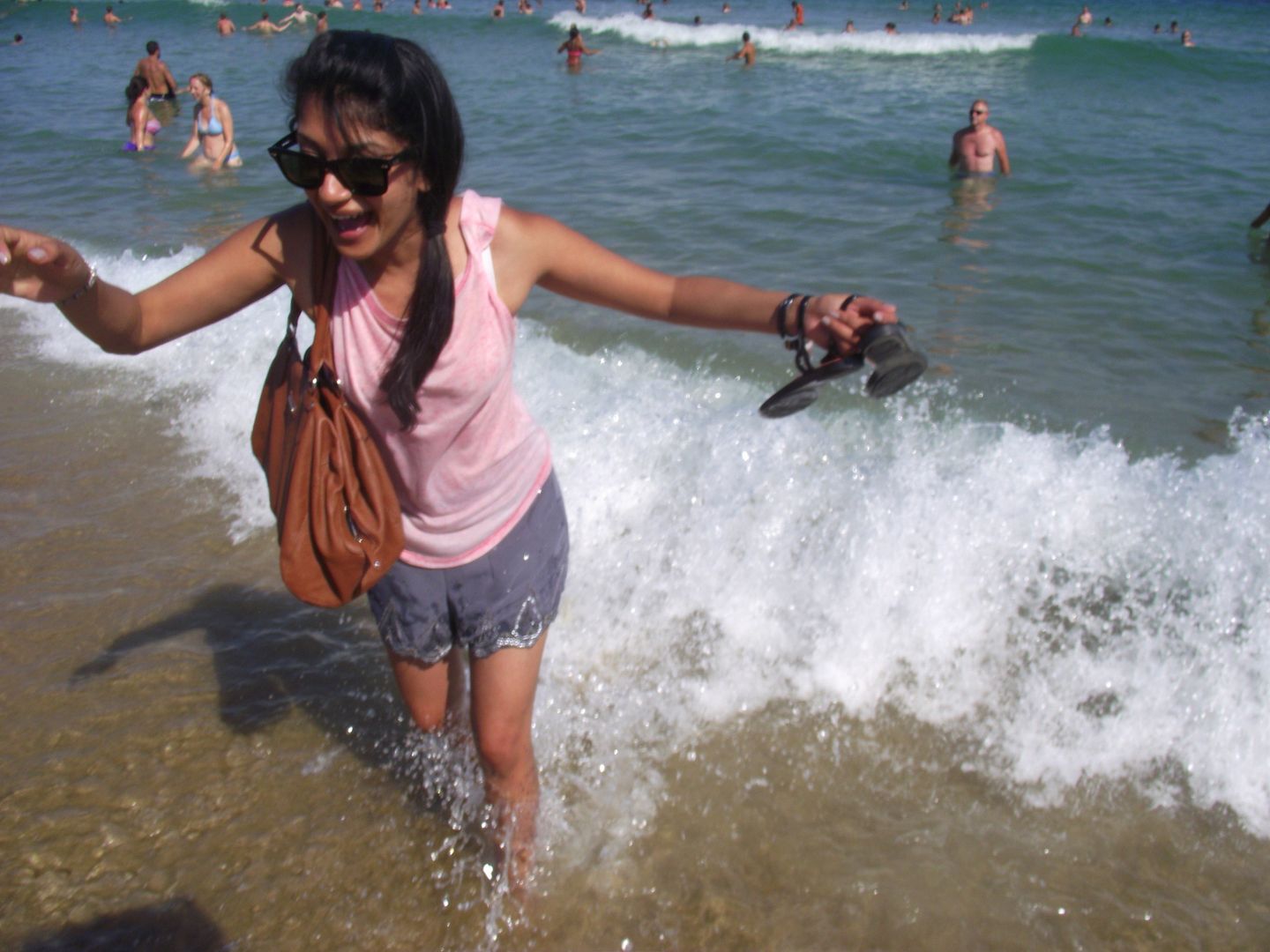 We also managed to catch sunrise one morning on the beach, which was an amazing experience.
I fell in love with the rocks in particular. They did cause a few injuries though...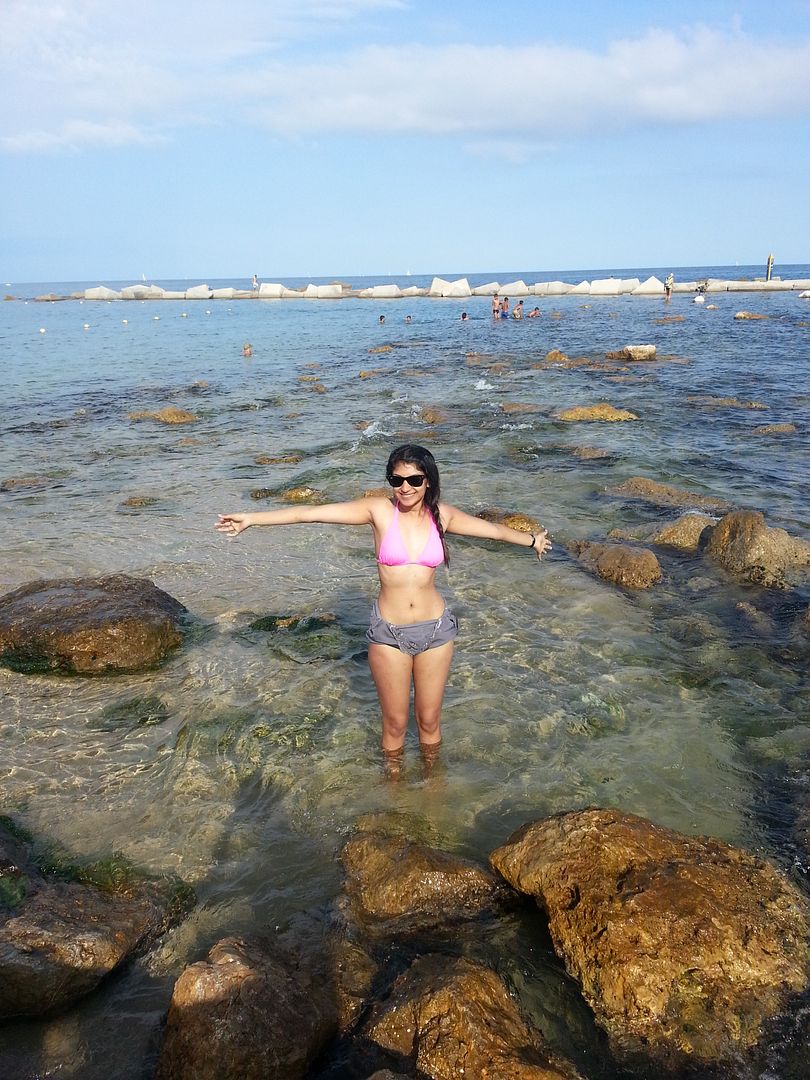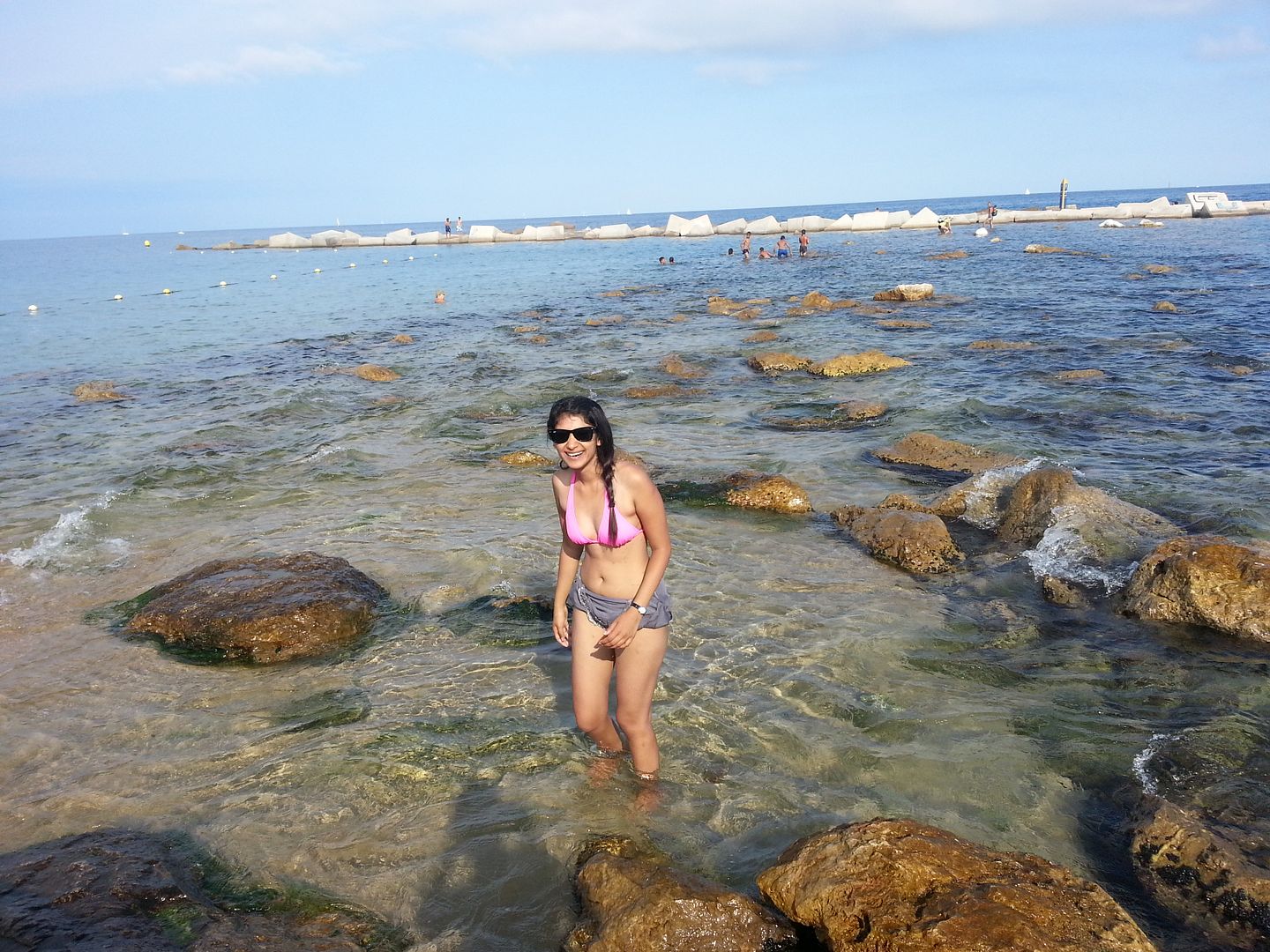 When I genuinely thought I was Ariel from The Little Mermaid...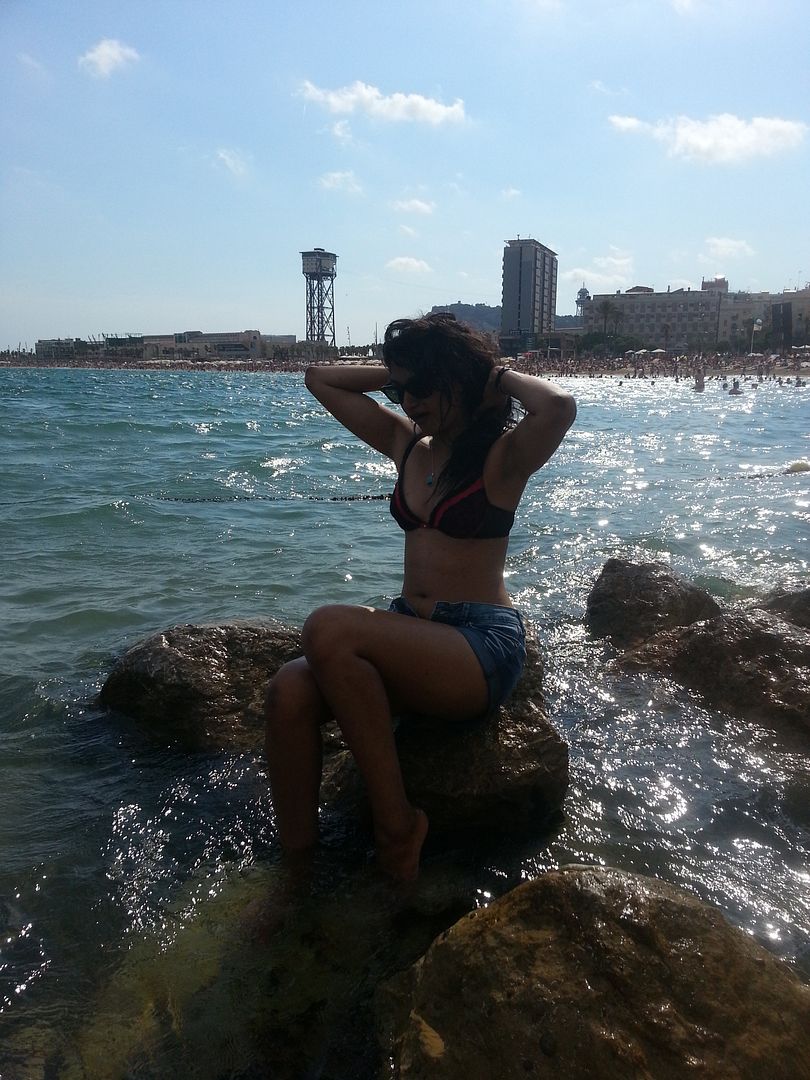 ...until I got hit by a particularly strong wave, which crashed into me.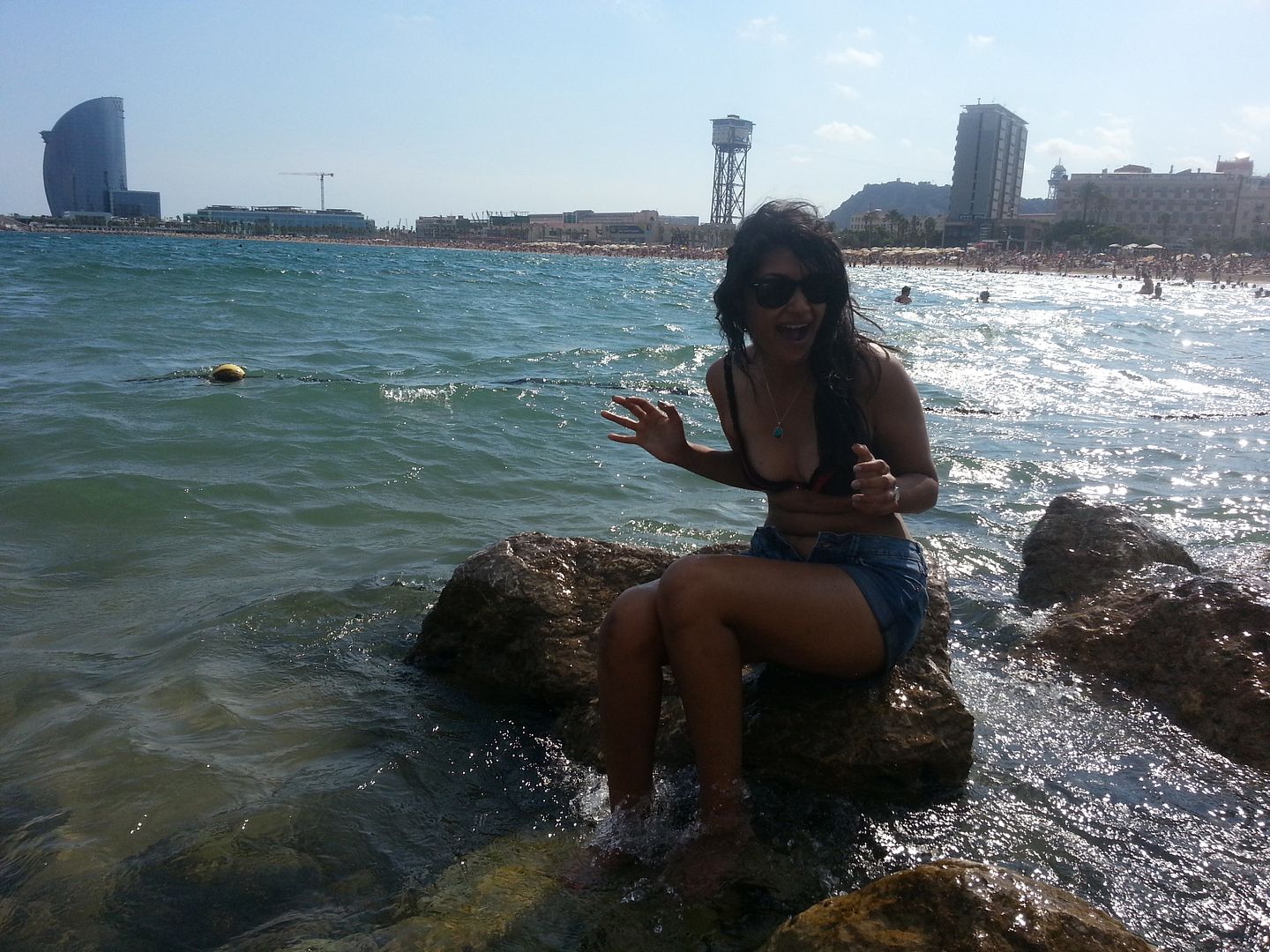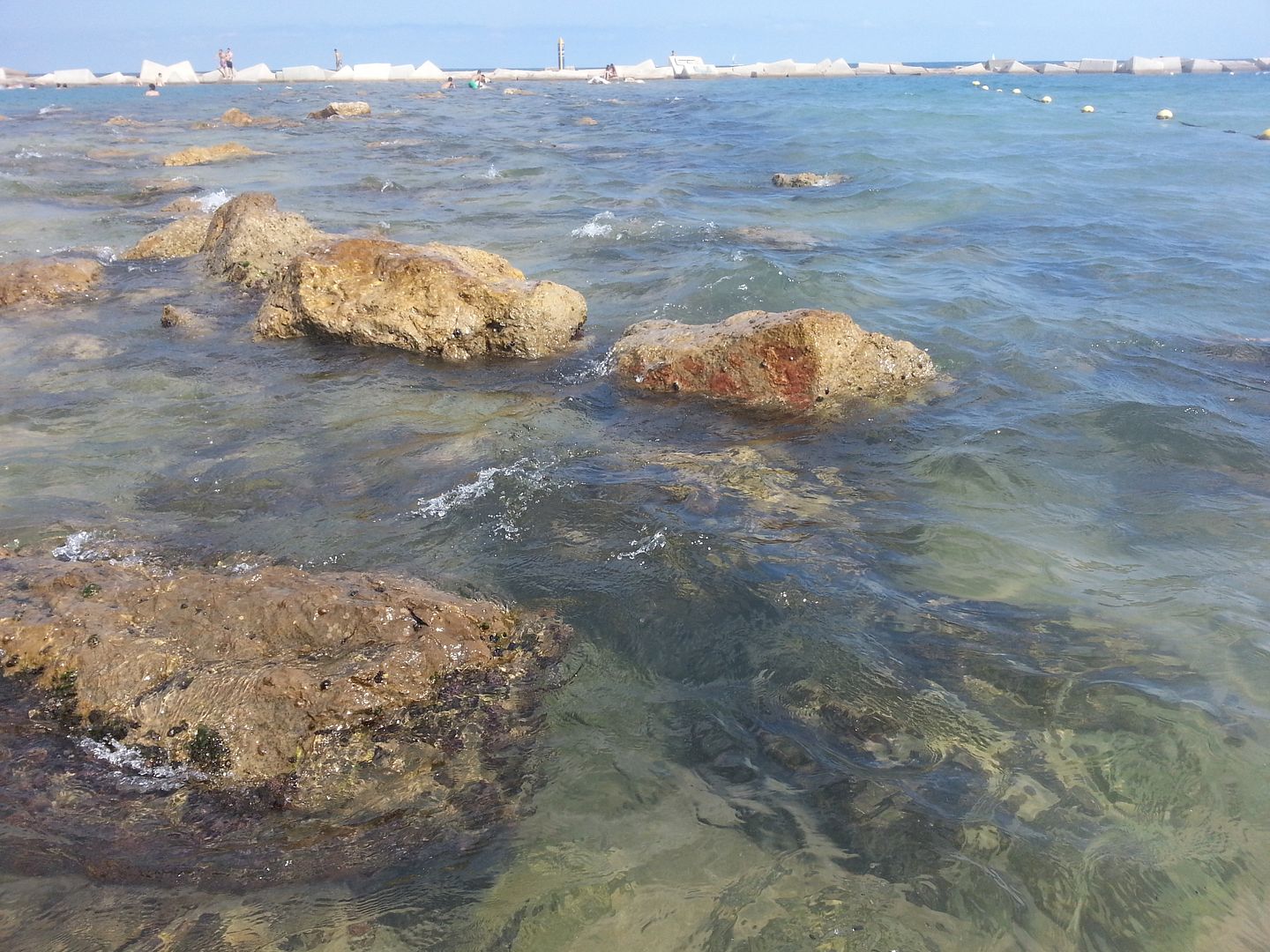 What's your favourite beach?
Sherin xx