Safe to say Summer is nearing its end here in the UK. I'm slowly putting away all my summer dresses and am guessing I'll only get to wear them them once or twice more before it gets too cold - except for later this month, when I'll be in sunny Dubai for a bit.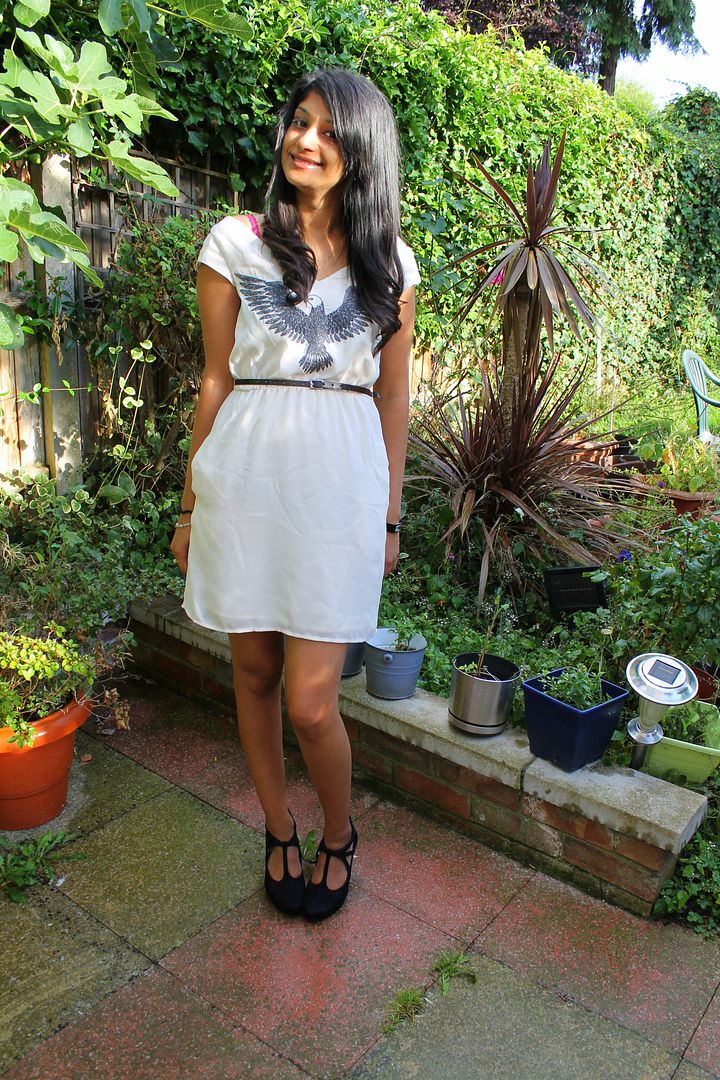 Wearing:
Dress - Mango
I spotted this dress way back when I was in Mango in Barcelona and loved it, but it was a bit pricey so I said I'd hold off till the sales. What followed was a few weeks of dreams of this dress, so I was like 'screw the price' and decided to buy it anyway. Then it became freezing the next morning, so I've only had the chance to wear it once to work. But can't wait to dig it up next summer so I can wear it then. I'm usually really clumsy with white, so I'm now going to have to be really careful when wearing this dress so that I don't spill anything on it.
I'm also still pretty ill. The whole of last week was a bit of a write off, as I was in a constant feverish state and had to stop what I was doing more than once because of various coughing fits. I've also never cancelled so many plans in my life so that I could stay in bed. Hence the bags under the eyes and pale complexion in these pictures. But I'm on the road to recovery now...I hope.
Also - very exciting news! One of my favourite blogger/blogger friends,
Natasha,
has just released her debut Novel: The Elites. I headed over to the book launch and bought myself a copy. I started reading it a few days ago and am already half way through. It's a fantastic read - definitely pick up a copy if you can; it's available from Amazon.
Sherin xx