Scorching heat is probably an understatement to describe the current Dubai heat. It is literally just hot - no clouds, no breeze and no air. Not complaining though. It means that I can give all my summer clothes, that I'm not ready to give up, one last hurrah.
Wearing:
Dress -
MissGuided
Shoes - StylistPick
Sunglasses - TOMS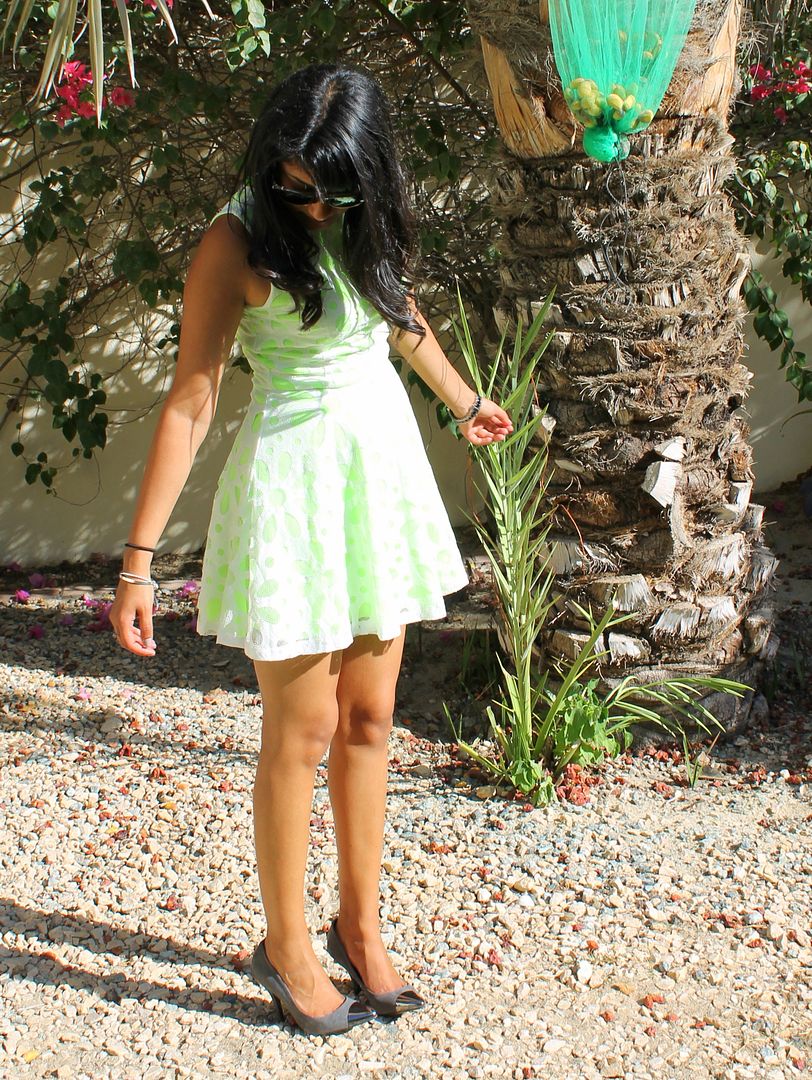 I picked up this dress from MissGuided just before my holiday and I was really excited to wear it in the Dubai warmth. The neon colour immediately stood out for me and I was surprised at how well it fit in with the surroundings. I definitely need more neon in my life.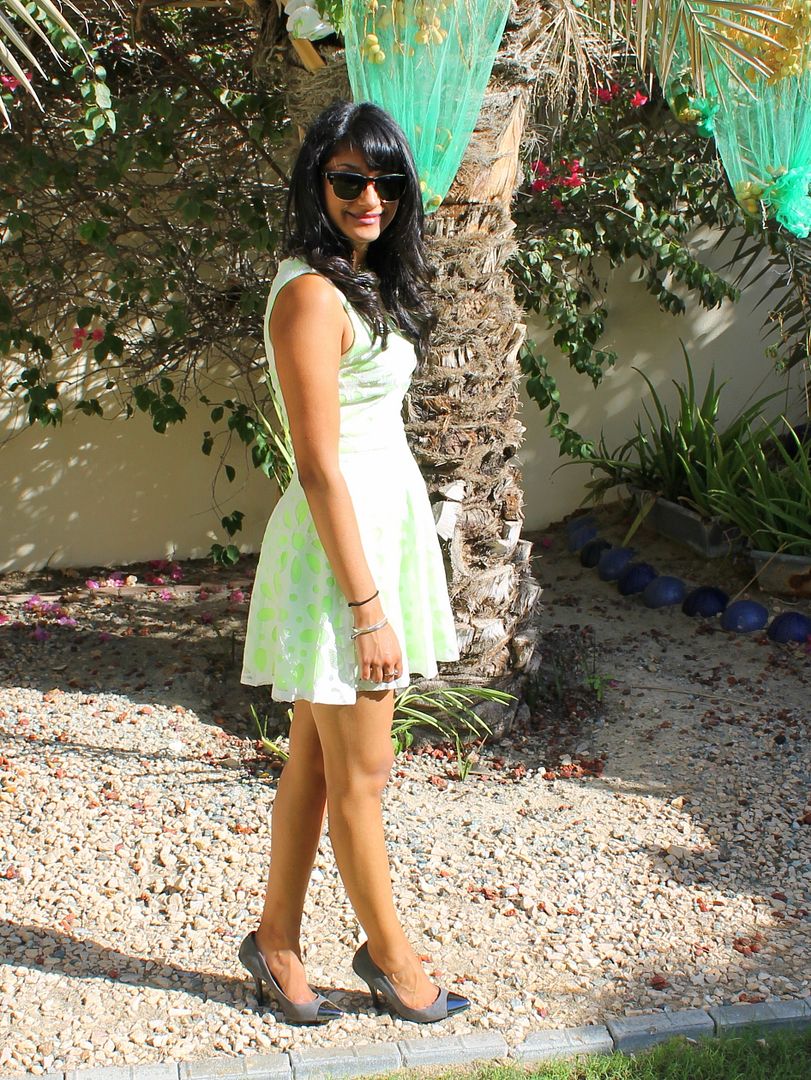 I'm really enjoying this Dubai trip. I needed this break and it's nice to be able to sit in the sun and just relax, while getting a few last wears of my favourite summer clothes. These shoes included! I don't wear them nearly enough.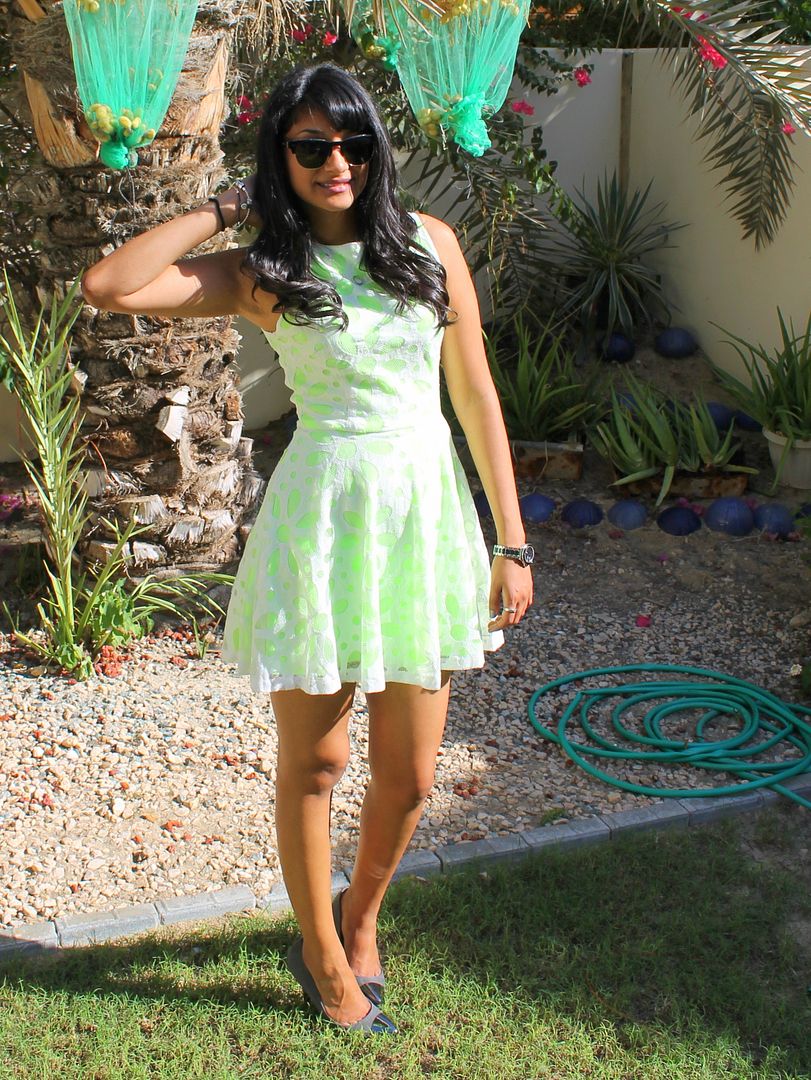 I'm also really obsessed with my dad's garden here. There are palm trees in the back, and you can see where the dates are coming in. My dads also has a cat, who recently had two kittens, so they spend a lot of time lounging in the garden with us. I have a seat at the back, between the two trees, which is perfectly shaded and I love sitting there, with my Kindle and Spotify playlist, and just relax.