I'm officially back in London and am probably, at this moment, elbowing my way to get onto a packed train.
I'm missing the Dubai sun but that heat did cause the camera lens to fog up everytime I left the house the house. No amount of wiping helped, so I was left with these hazy images.
I wore this out for my dad's birthday - we're rarely in the same country for his Birthday so it was nice to share it with him, and some other family who live in Dubai.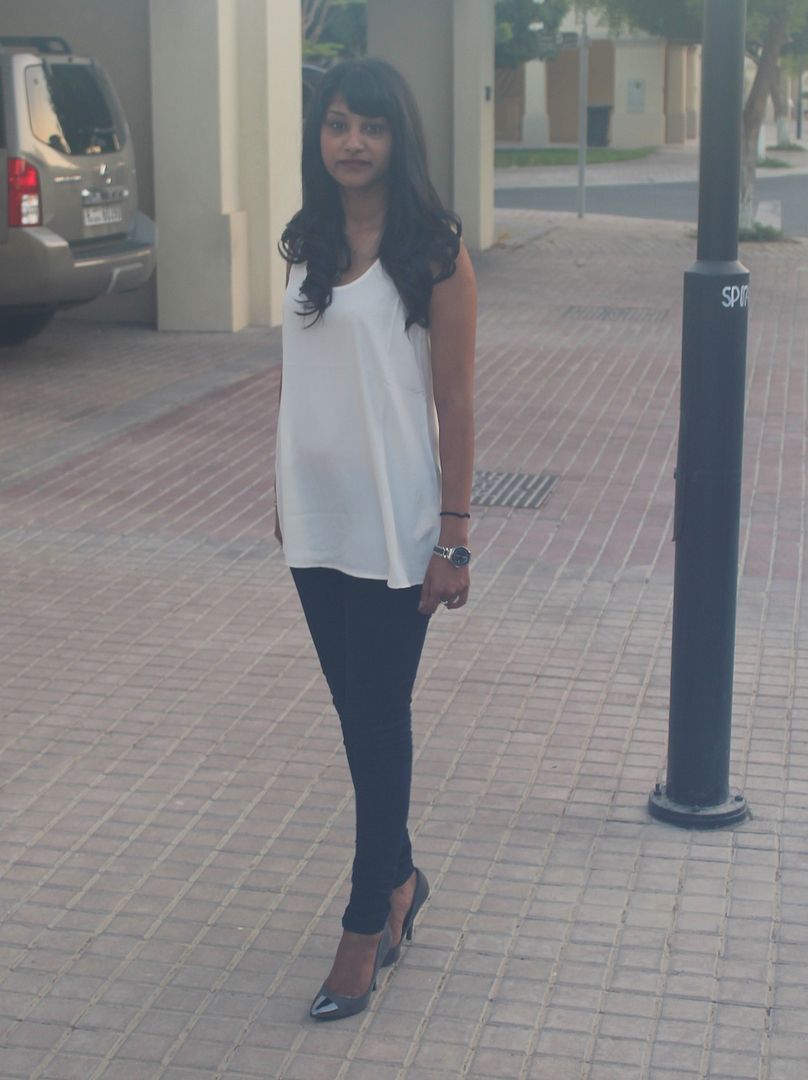 Wearing:
Top - Pimkie
Jeans - Warehouse
Shoes - Stylist Pick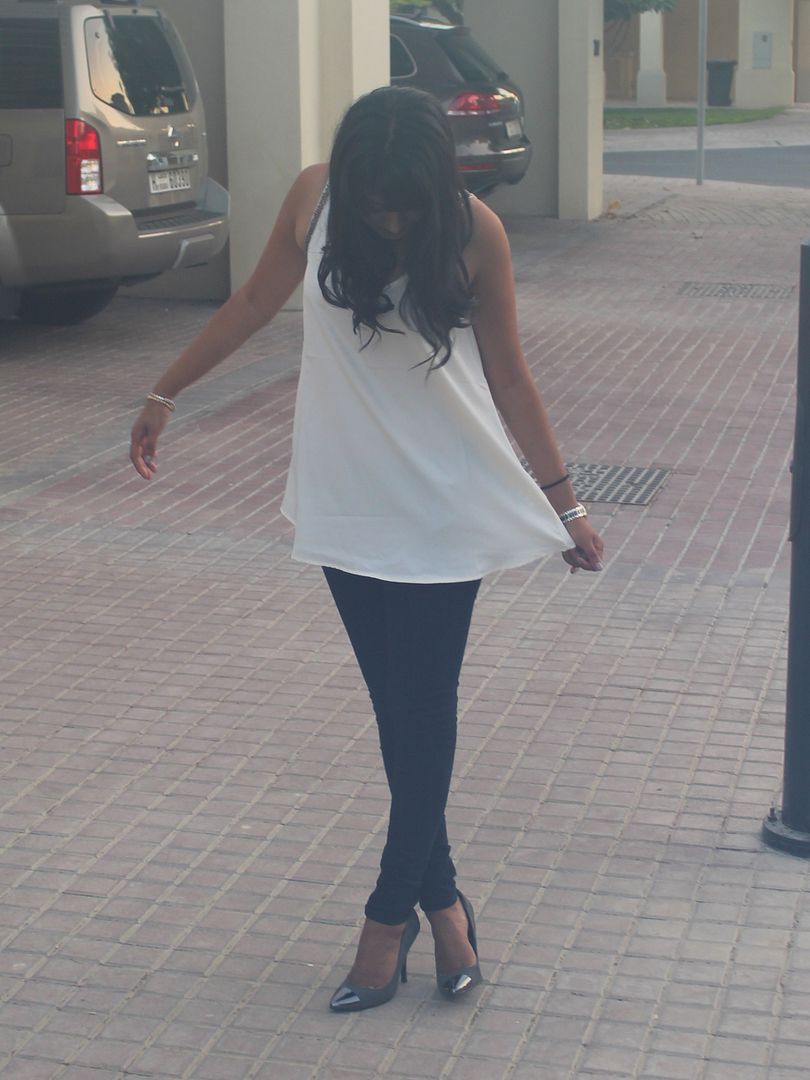 I quite like how these pictures came out - they have a nice apocalyptic vibe to them, especially as the roads were deserted.
The top is a new favourite. I did a lot of shopping in Dubai, but made sure it was in shops that we don't get in the UK. I developed an obsession with Pimkie and American Eagle - I need both these stores to open up here. I stocked up on pieces from both stores - everything from cute tops to hoodies. Can't wait to wear them all and show them off. This white top is perfect. I was eating so much in Dubai that I felt I needed something slouchy and roomy to keep up with me. It also has some nice detailing around the arms, which you can't quite see in the pictures though.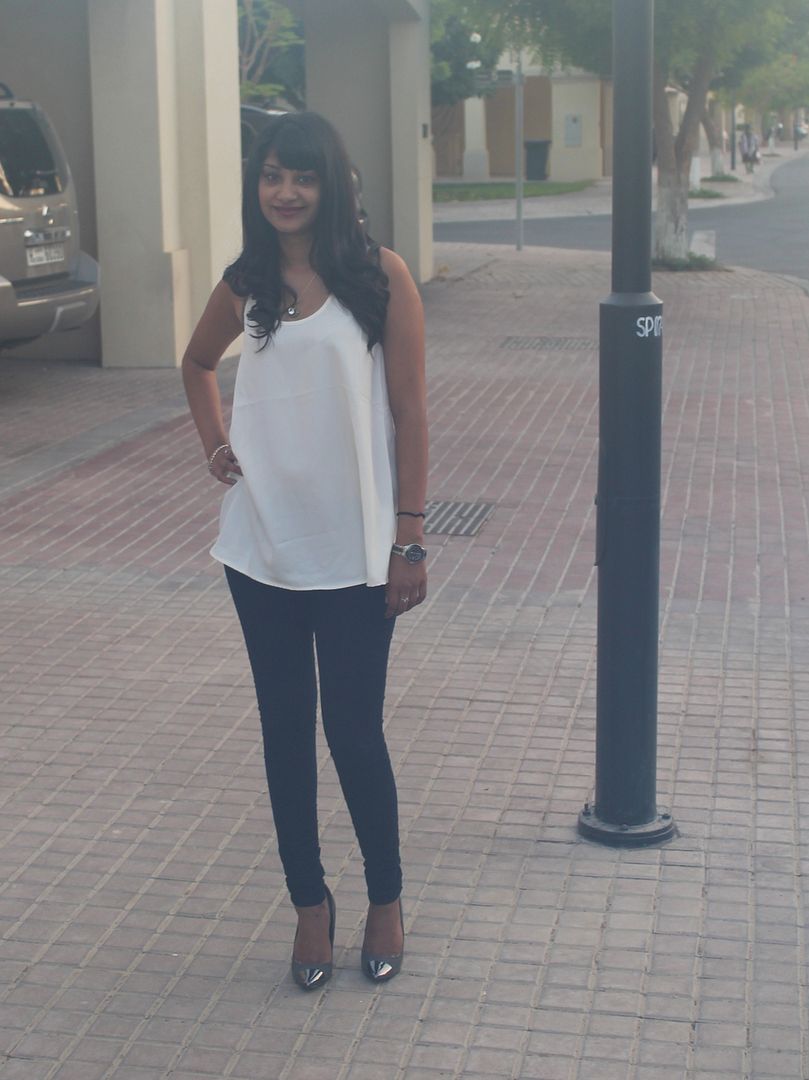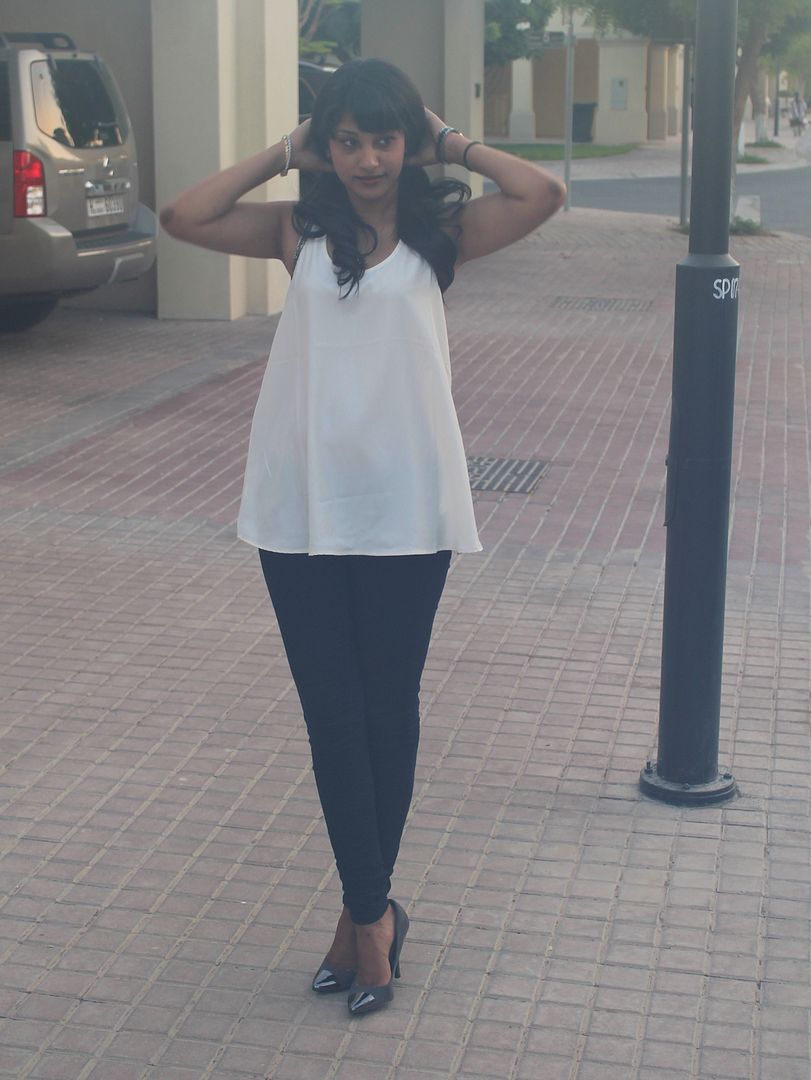 We went to the Atlantis for dinner, and my word, it is a lovely place. The hotel itself is beautiful, and the view outside is amazing. There is an
incredible view of the sea
, which left me breathless. The hotel has a massive aquarium too, and we had a nice time staring at the sharks and stingrays, just float on by. Oh and the food was delicious.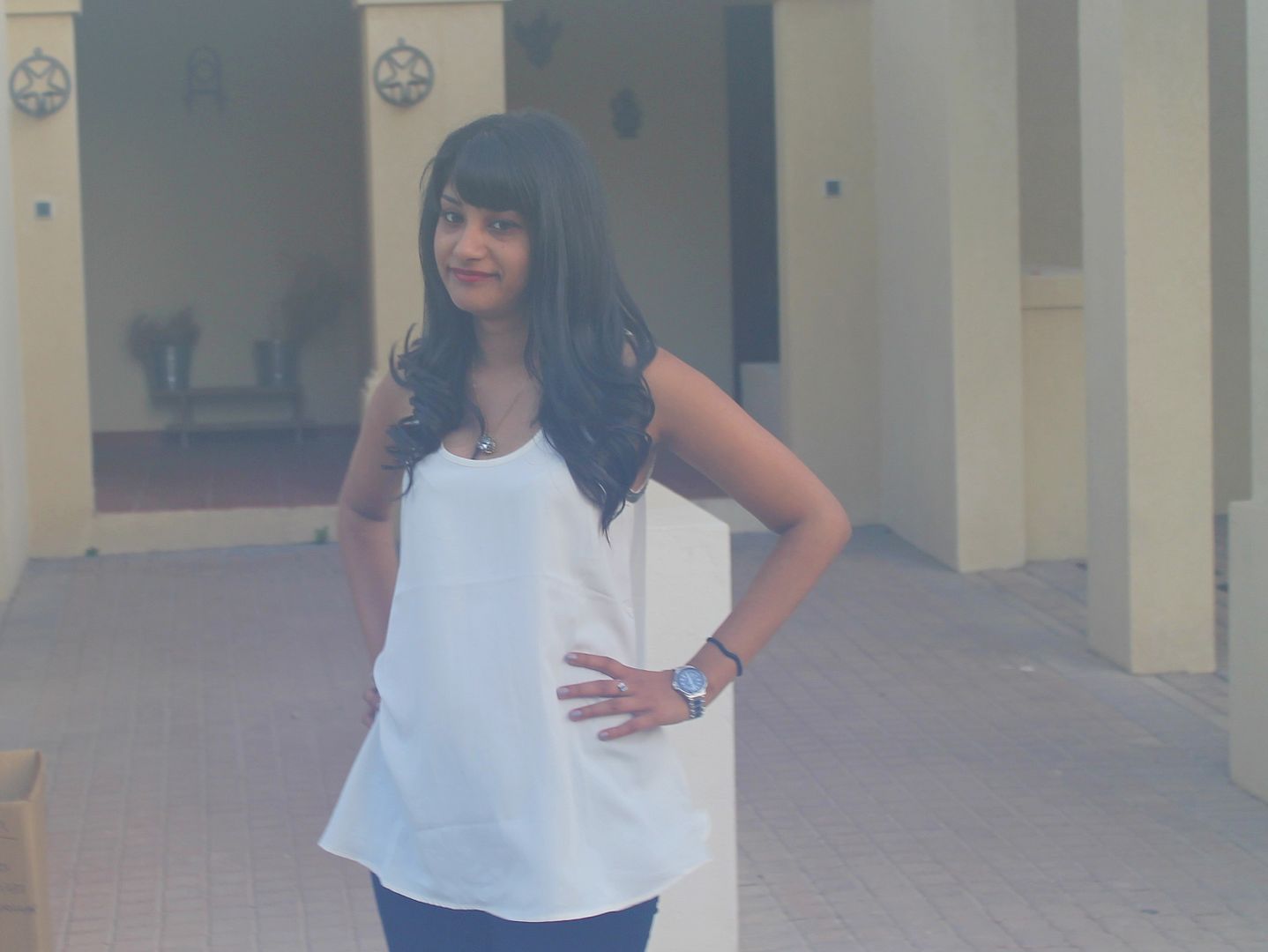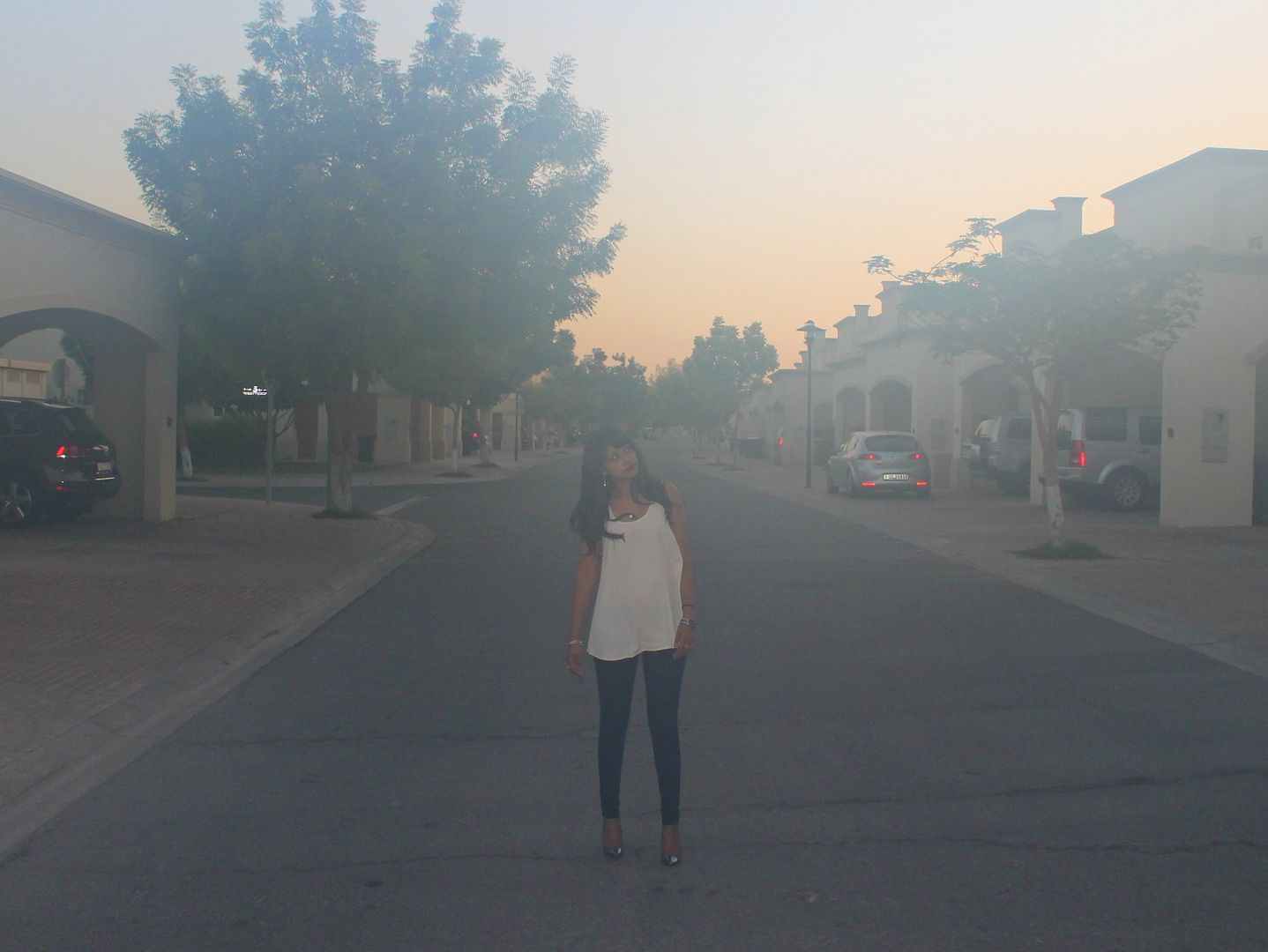 With my parents, in front of the aquarium.
Sherin xx