Ok, I'm not feeling quite so blue. I'm the opposite if anything. I've had a wonderful day modelling around and I'm secretly very happy that it's getting cooler so I can wear my favourite jeans and boots again.
Wearing: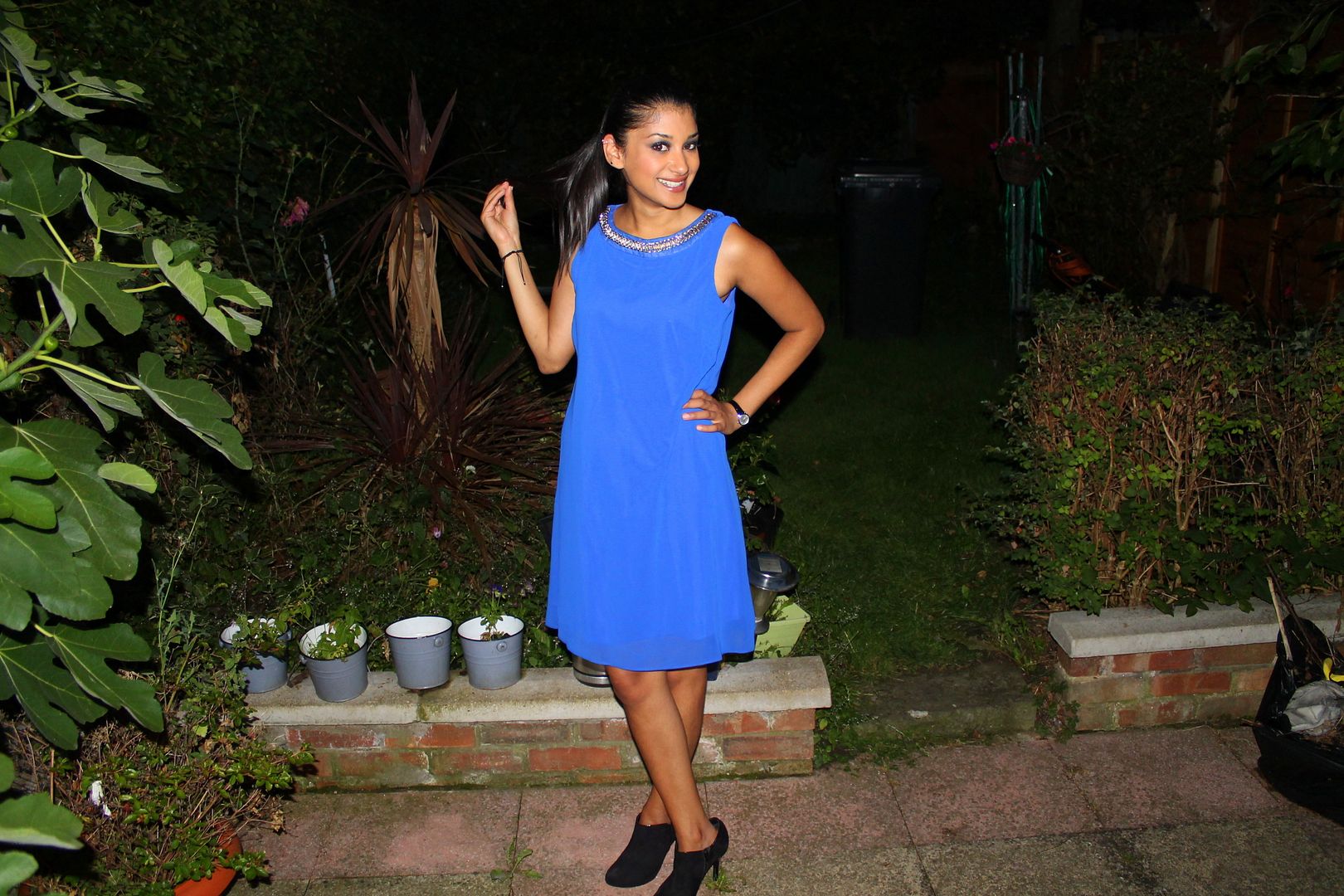 I was recently invited to take part in a fun campaign with Clothing at Tesco, as part of their '
How you're wearing it
' project and I had so much fun wearing this dress. Everyday more and more of my closet is being filled up with Clothing at Tesco bits and I absolutely love this dress which is the latest addition. The blue colour is so amazing and I love how it has detailing around the neckline so I don't have to worry about wearing a necklace.
I think there are a few last days of summer due ahead, so I can't wait to give this dress some wear then. Or I think I'll take it to Dubai with me. This will be such a perfect dress to wear in the evenings on the beach.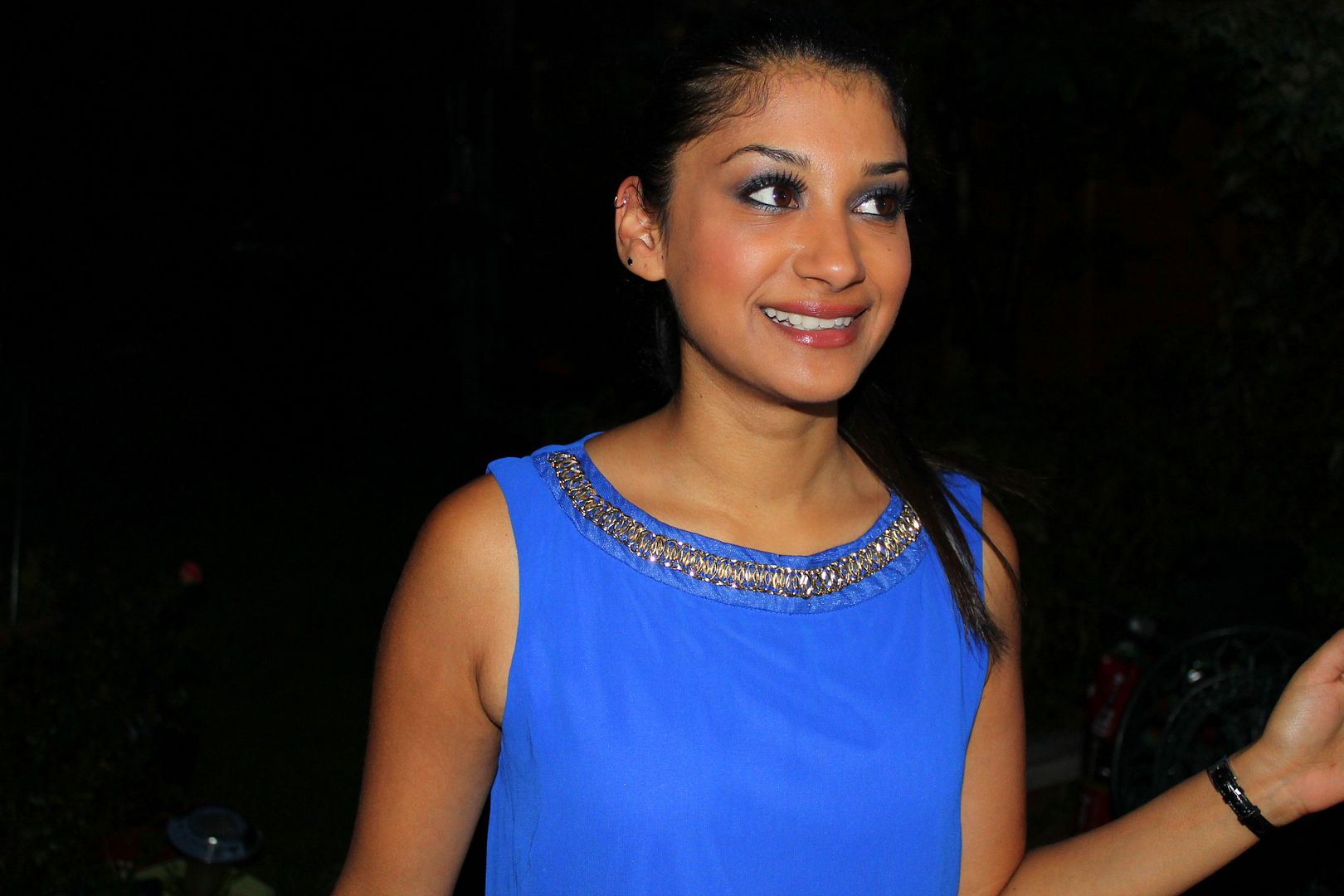 And look at my hair and make up! I love looking so glam. I spent the day at a mini photoshoot for another Clothing at Tesco project (more on that in a few weeks) and got my hair and make up done by the professionals.
I think the hair and make up suit the dress so much. The dress is quite glam but not too intense, and the make up complements this perfectly. The eyes are pretty strong, but I love my my lips were kept natural, so that the look wasn't too overbearing.
Sherin xx