Alongside the cooler weather and autumn leaves, October also brings with it Breast Cancer Awareness Month, and this month has more brands than ever before.
I am always so impressed at the calibre of the brands involved and the look of everything I see each year.
Each of the brands involved will be donating a certain percentage or amount to the charity from each sale of the product.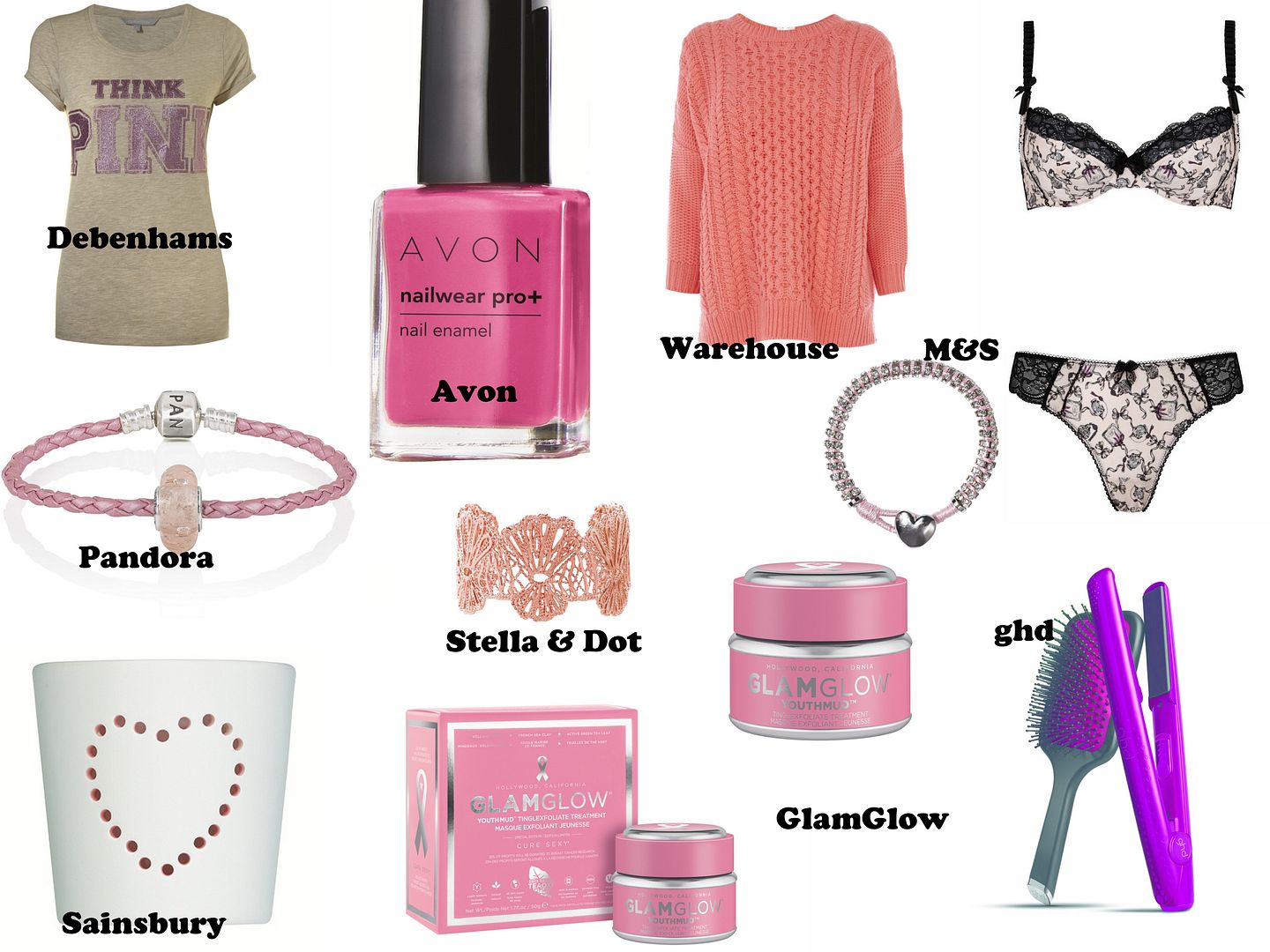 As you can see, there is an amazing selection of pink products from a wide selection of brands.I have the Avon nail colour on right now, and it's gorgeous. I also have a massive love for the Stella & Dot bracelet and the slouchy Warehouse jumper - I am definitely going to be buying that.
And, this year, Breakthrough Breast Cancer will also be hosting their first ever Great Pink Bake Off, with the aim of getting as many people involved as possible.
On Friday 18th October, you're free to get baking, and also get your friends and family involved, and to ask those attending to donate. The Bake Off isn't restricted to just this day, as you'll be able to host your baking party or even bake sale at any point during October.
Breast Cancer Awareness Month is all about awareness. Remember, if you think something is wrong, go and get checked. This may well save your life, as it has done counteless women before you! It's all about TLC: Touch, Look and Check.
It's all about knowing what signs and symptoms to look out for. If you text SIGNS to 70500, you can get a free TLC guide, giving all the information on what to spot and what to do if you spot something unusual.
Sherin xx