I've been going for 8am dips in the pool and I love it. Once it hits 9am, it's far too hot to do much outdoors until about 4pm, so before breakfast seems like the perfect time to go to the pool. And although I find it hard to wake up early in the mornings, waking up to go to the pool is a whole new thing - I literally jump out of bed, grab my Kindle and run downstairs to the pool.
Wearing:
Swimsuit - Volcom
No words to describe how much I love this onepiece. I'm not much of a bikini girl and always prefer one pieces, and this one is perfect. It's a lot more original that your average swimsuit with the diagonal strip, and I really like the print on it too.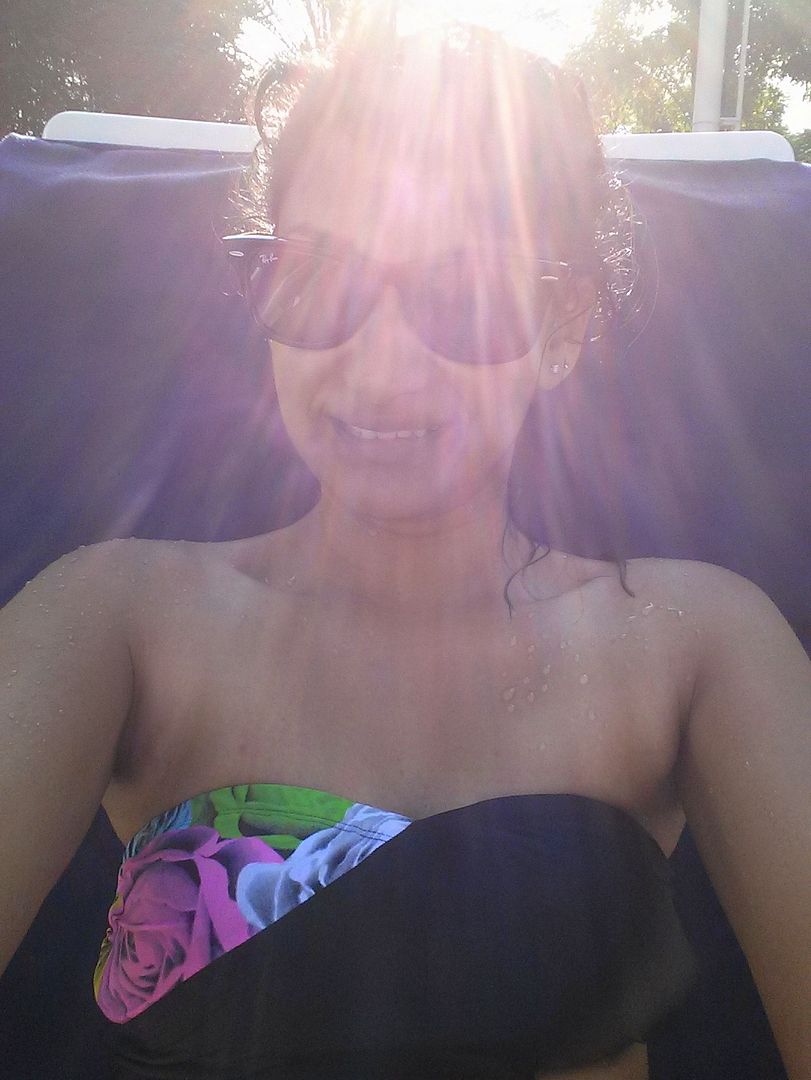 I'm an intense swimmer where, instead of just lounging in the pool, I'll do several laps in one go so my swimsuits always have to be practical and comfortable too. This one works well and is so comfortable to do some fast laps.
Sherin xx
P.S. Do you like my weird tan lines? Need to even them up a bit.