It's been a pretty miserable weekend, with the rain not really letting up, which gave me an excuse to head back into my denim stash and start wearing some of my favourite jeans again. And these ripped jeans are a personal favourite of mine.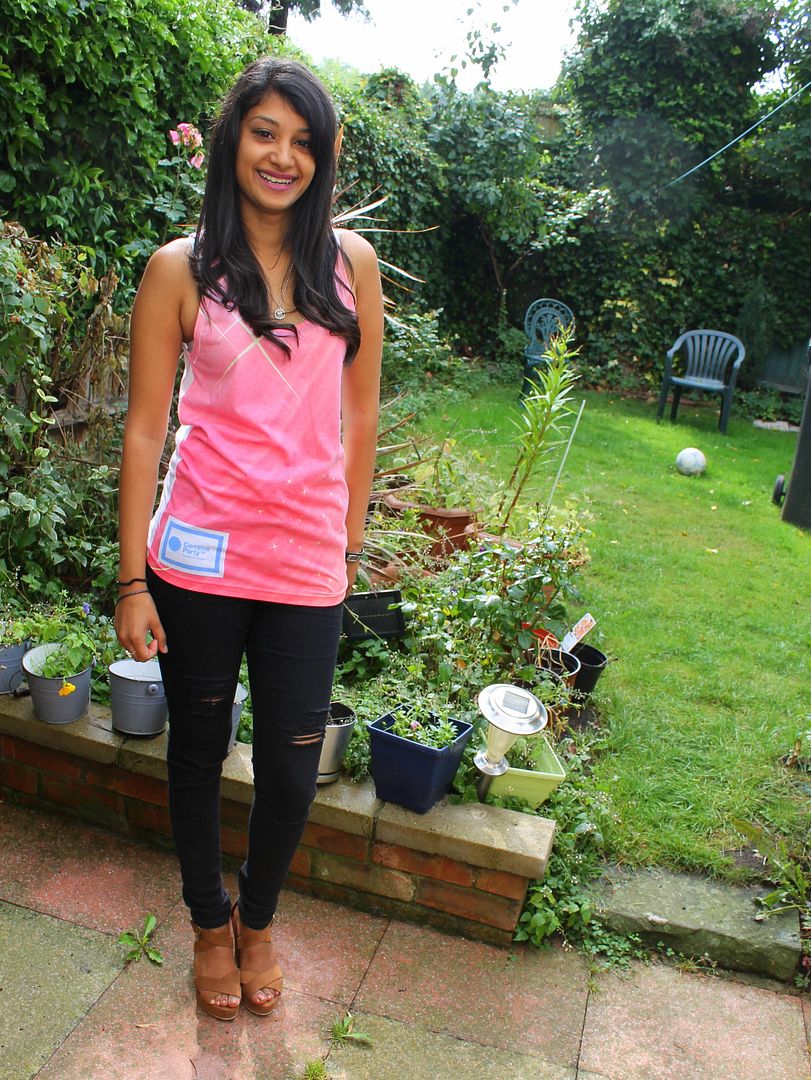 Wearing:
Jeans - Warehouse
Shoes - Pull and Bear
I bought these Warehouse ripped jeans a while ago and have to control myself from wearing them every single day. I love how the rips look so natural and the jeans fit so well.
And this is my new tank, designed by yours truly: ME! I reccently discovered YrStore and thought it was a brilliant concept. The new store has opened up in BoxPark so I wondered in and ha so much fun. Basically, there are large screens around the store and you can then go all creative. You pick what style of t-shirt you want (tank, crop, size etc) then you're able to design it. There are a whole host of graphics you can pick as a background and then images you can pick to go on top. You're also able to play around with the colours, tones, sizes and positioning of it all, to make a unique piece that's all yours.
As you can see, I went for a more classic, wearable style. I chose an ombered pink background, then added some stars on it.
And I definitely have to show off my new wedges. They're such beauts. I walked into Pull and Bear, while in Barcelona - my first time in that store - and these wedges stood out instantly. I grabbed them, sat on the floor of the store and put them on. I fell in love so quickly that I went to the till, paid for them while still wearing them (lifting my leg so they could take off the tags) and spent the rest of the day walking around in them. I did spend the last of my Euros on them too! But I'm very impressed with Pull and Bear - will definitely be walking in there again.