While a lot of my Barcelona trip was spent on the beach or at those beach bars, we did manage some tourist days, where we wondered around the gorgeous Parc Guell and Mont Juic. Funnily enough, I wore exactly the same outfit for both days!
Parc Guell is one of my favourite places in Barcelona, if not the world. It was one of Gaudi's masterpieces and is full of some amazing little monuments and sights. And also, the view is one of the best in the city. You can see the whole of Barcelona, from the beach to La Sagrada Familia.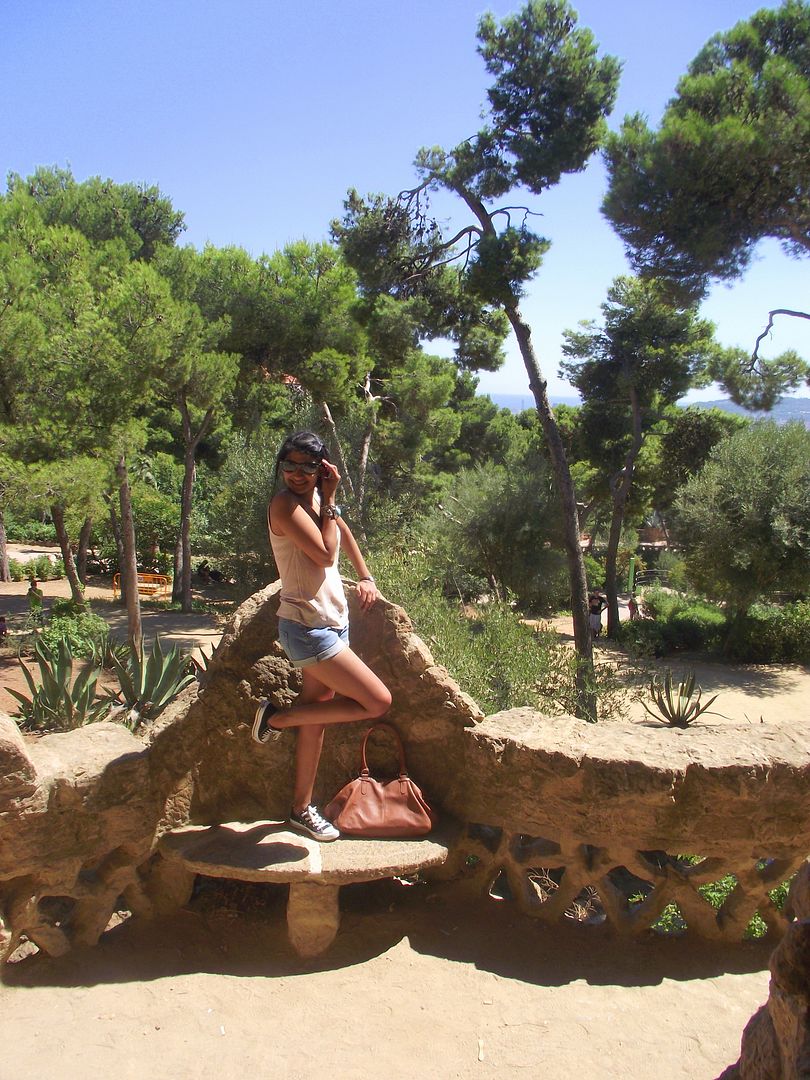 As I said before, the views are absolutely amazing. We had a lot of walking to do so I opted for my trusted Converse. My old pair were scruffy, and these are pretty new, so I'm still trying to make them a it dirty and worn in - that's how Converse are meant to be worn.
And I also got some rock climbing in there. I banged my knee really badly while actually climbing the rocks (which I wasn't supposed to climb) and I woke up the next morning, massively bruised, with a swollen knee. It's only just recovering!
We spent our last day up at Mont Juic. We had to take a cable car up there, and it was definitely worth the two hour wait! I love cable cars so much, and the top was amazing. It was filled with gorgeous trees, and we really got to sit down and relax with a nice cold drink while up there.
What would you wear for a day of sight seeing?
Sherin xx