I've seen a lot of paisley out and about and was tempted to try out the trend for myself. I was a bit apprehensive at the thought of possibly looking like a curtain, but the dress I picked was pretty perfect, and I'm officially a fan of the trend.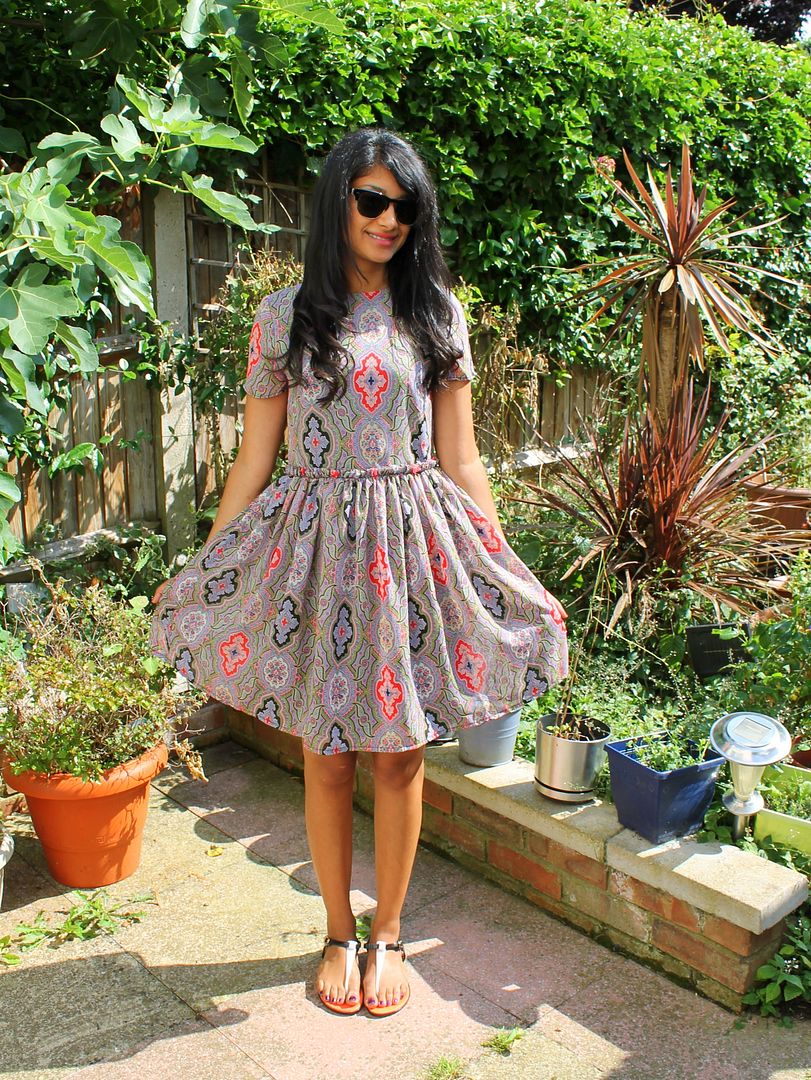 Wearing:
Dress - Asos
Shoes - Mel
Sunglasses - TOMS
We've had a great week, weatherwise. Well, the mornings have been freezing, but the afternoons have been nice and warm. Although you can tell it's getting cooler now, I really hope paisley is a trend that carries on into next season, as I really can't wait to wear this dress to death.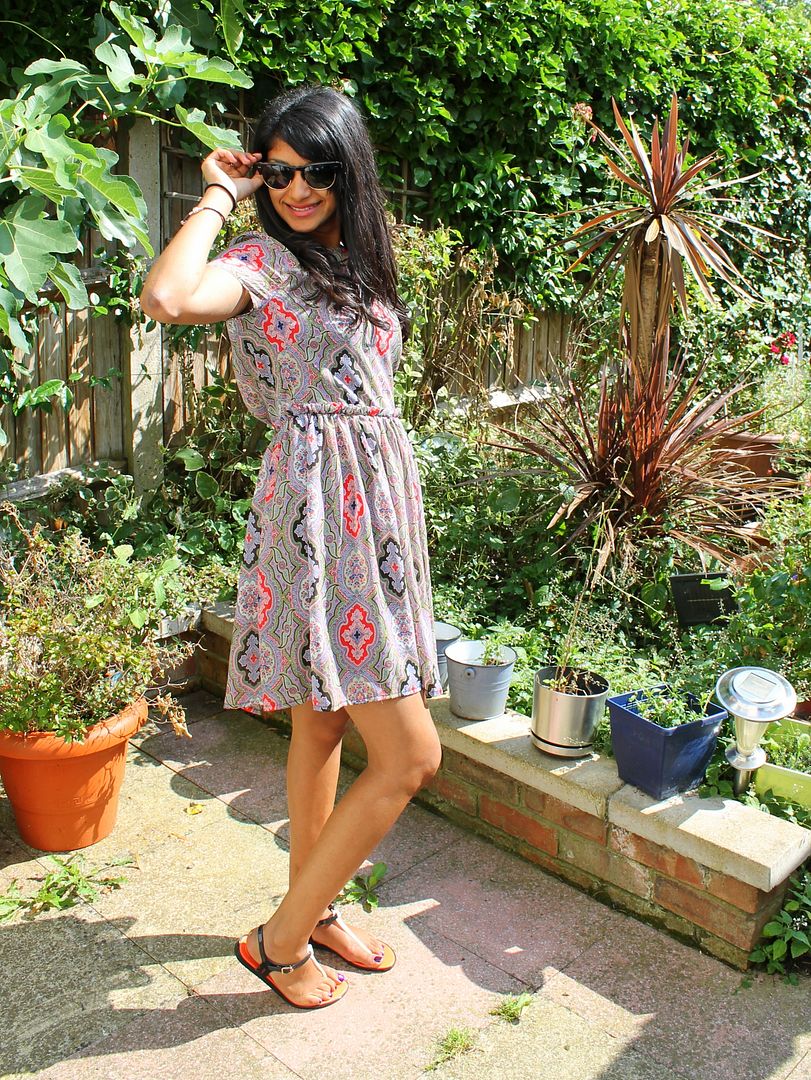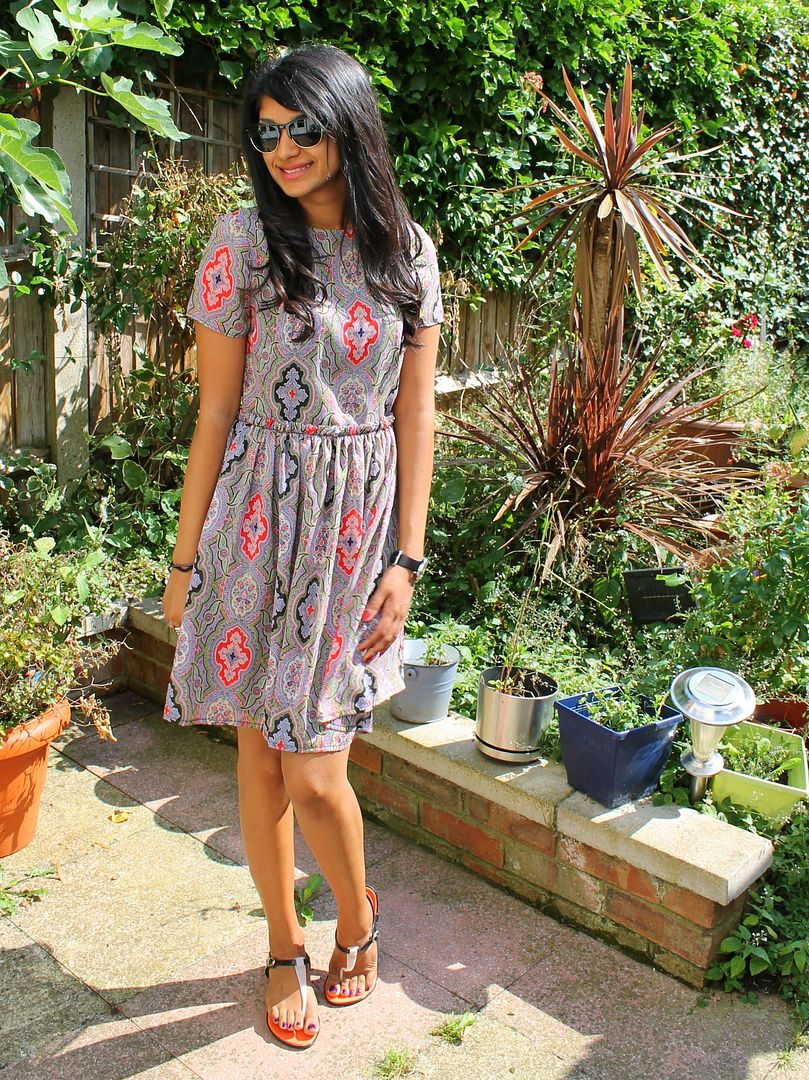 And say hello to my new
ghd straighteners
. I'm a total ghd fan girl and I love all their products. I have a fair few of their straighteners, and use every product, so I was excited at the launch of the new ghd V amethyst range. The purple is a good look on the straighteners and they work like a dream. I used them to create the look I have in these pictures above, and loved how my hair came out. They're really smooth and easy to use.
Have you tried the new ghd's?
Sherin xx