One of my new years resolutions was keeping fit, and to take up running, in particular. 8 months later, I still haven't been to the gym or been for a run, even once. But I feel like a cute pair of running shoes was missing in my life and now, thanks to my news Asics, I have no excuse.
Wearing:
Top - Black Score,
Shorts - Boohoo
While this isn't the usual outfit I'd wear running, I thought I'd pair these trainers with a more everyday look to give them more wear. And if I have to run for a bus or train in this outfit, at least I'd be prepared. And how cute is the orange colour? Definitely worth going for a run if I get to stand out.
I'm thinking I actually need to take up a fun and interesting sport, so I can wear these more. So far I've settled for either squash or handball. Any recommendations welcome!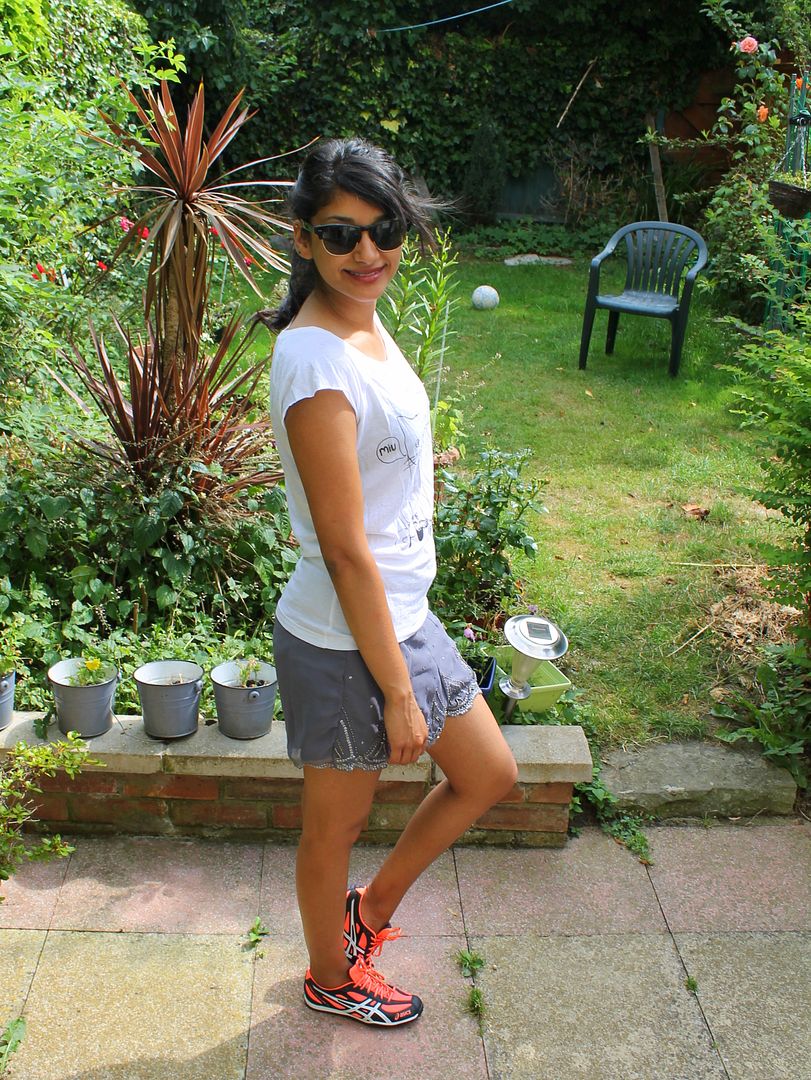 It's actually cooling down slightly, so the legs will have to be put away soon. I quite like the tan I picked up this summer - it was one of the best summers I've ever seen. I'm off to Barcelona next week, so will top up the tan there, then slowly say goodbye as we go into Autumn.
Sherin xx