Yesterday was unnaturally warm. After a weekend of rain, it was a nice surprise that bank holiday Monday was lovely - perfect for a day off.
My day consisted of builders, and then making a trip to my grans house for tea, so I picked the perfect dress to wear to go visit her.
I've not really ever shopped at Boden, but I was really impressed at their AW collection online. There are some really pretty pieces, and I love the slight nod towards the 60's, but with a much more contemporary feel. Everything looks so wearable and this printed dress is a favourite of mine. I love the bird print on it, and it'll be a great transitional piece for when it gets cooled. I very rarely get a dress that has a modest neck, is a good length and has sleeves, so I can see myself wearing this throughout the cooler months too.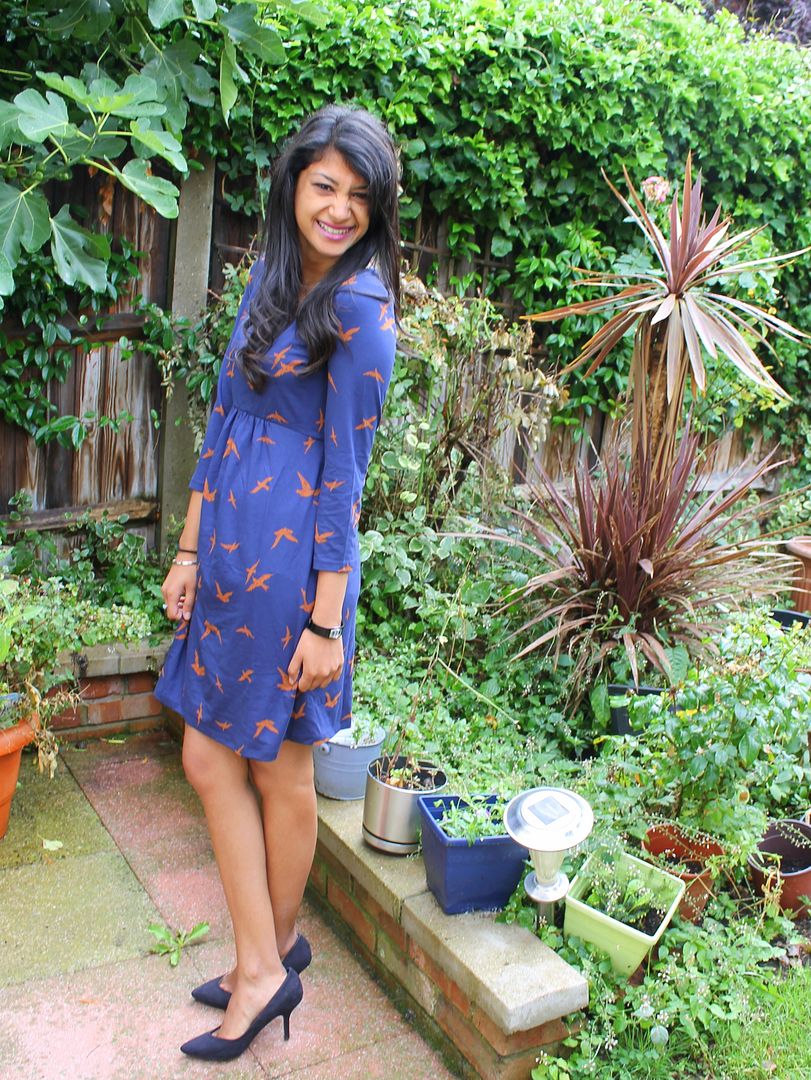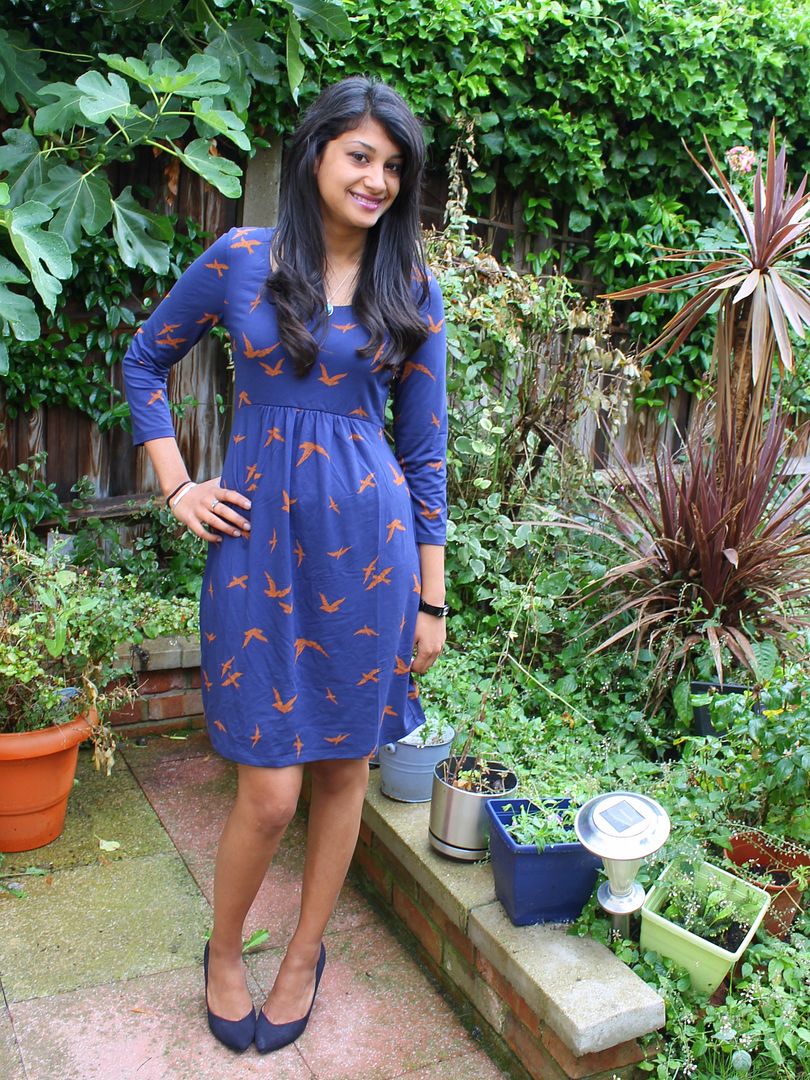 I also love these Dorothy Perkins heels I picked up at a clothes swap recently. I'm used to really high heels, so it was nice to be in lower heels for a day.