People who know me will be the first to say that I'm not sporty at all. I always go for the option of taking a lift instead of stairs, and also take a taxi instead of walking.
But I've been meaning to get more in shape and healthier. I've been moaning less when I walk and also have a super cute new set of workout clothes from
M&S's Sportswear Range
.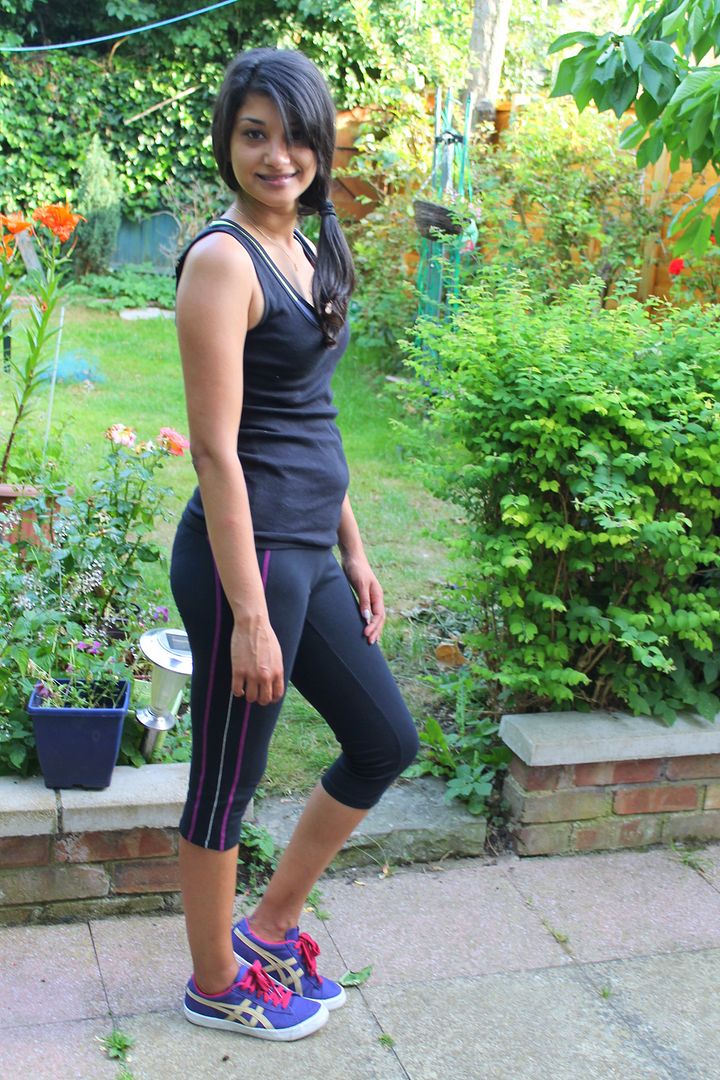 Wearing:
Leggings - M&S
Sports Bra - M&S
Trainers - Onitsuka Tiger
Tank - Clothing at Tesco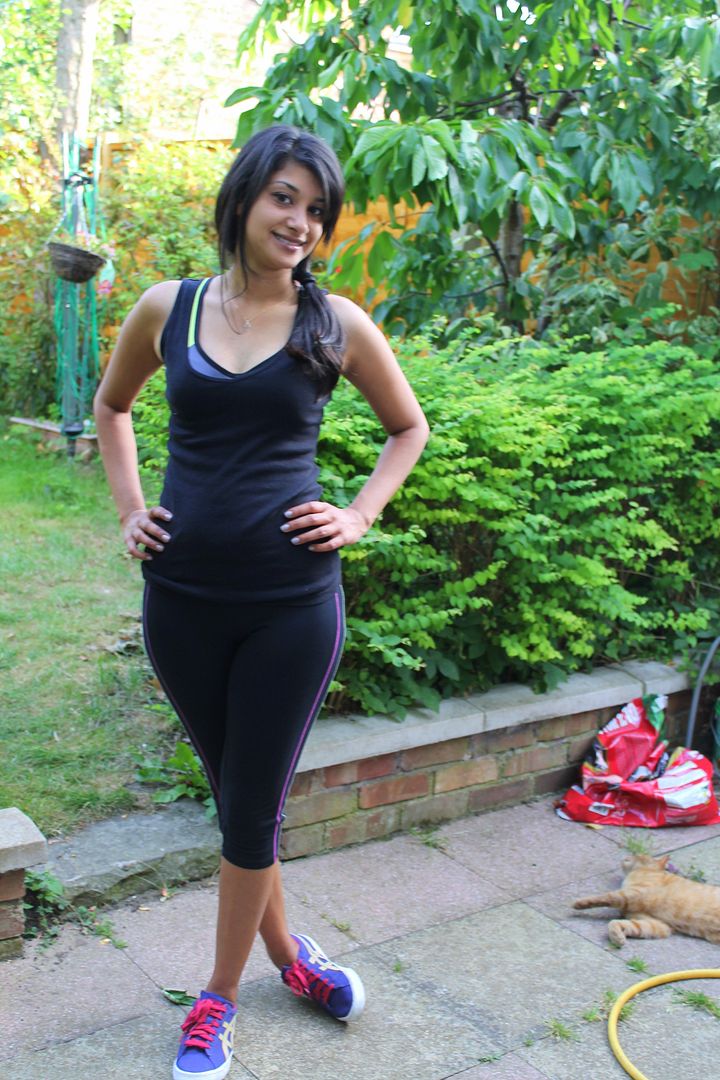 Cute work out gear is definitely the best motivation to work out. It's the only thing that gets me out of the house and doing something active, and M&S's range looks great, as well as being so comfortable. It's absolutely scorching in England at the moment, and this sportswear range is so lightweight and easy to wear.
The sports bra was amazing too: you can see it peeking out in the pictures. A good sports bra is so important while working out. It gives you all the support you need while helping you avoid any back injury. It makes working out so much easier. You can see the main
bra collection here
.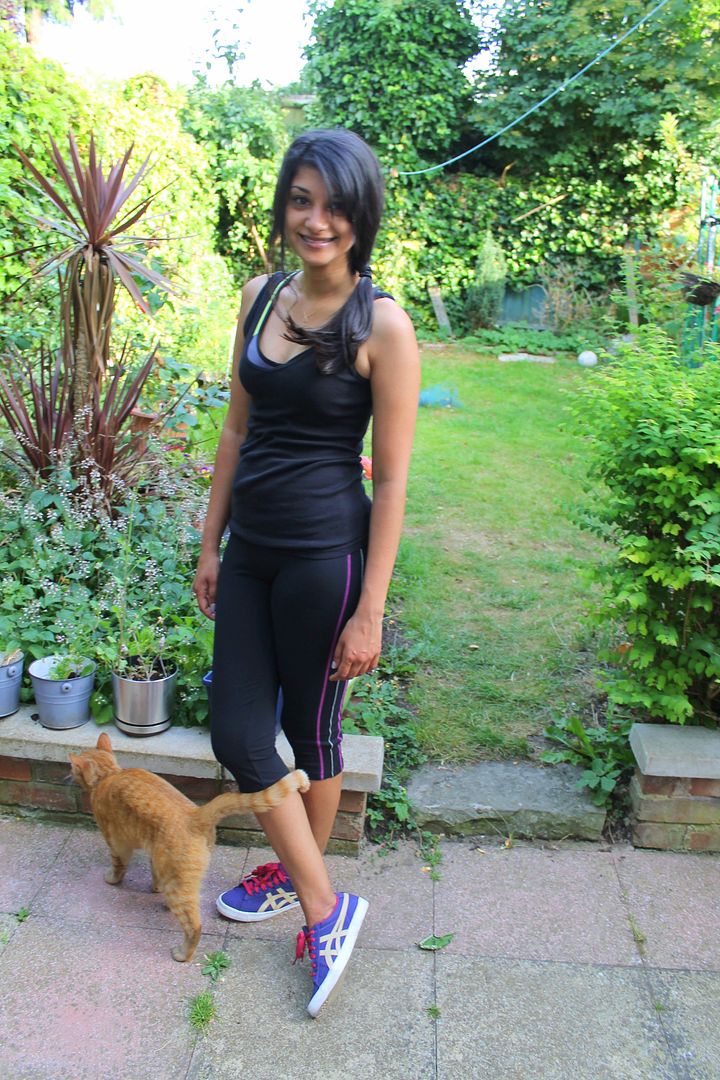 Picture time was clearly over when the neighbours cat decided it was her/his time to shine. I still don't know who owns it, and it spends so much time in our garden anyway, that I've decided to adopt it now. I've aptly named it Frodo.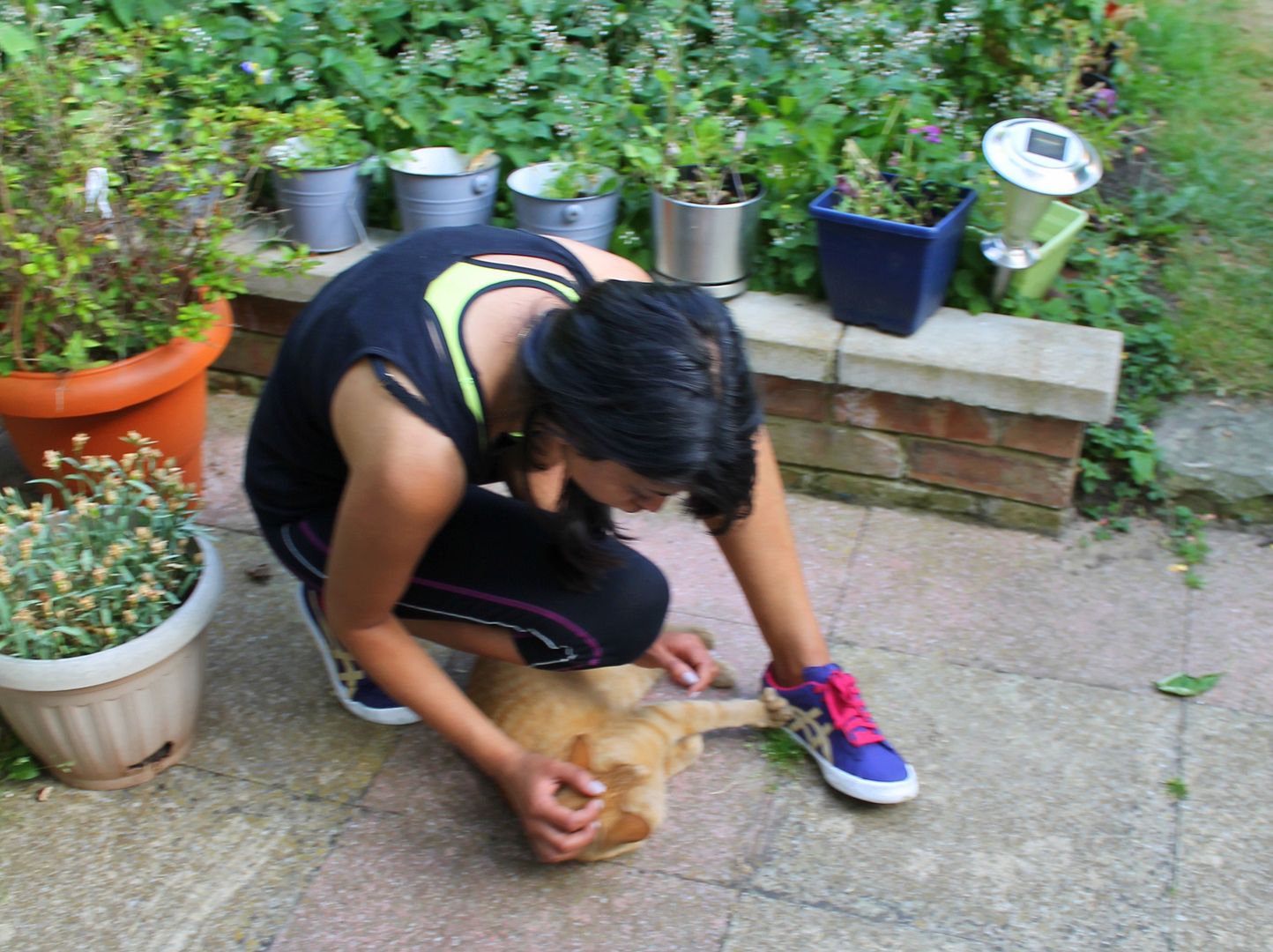 What's your workout look?
Sherin xx