I think most Londoners are at that point where they're too hot to put together amazing outfits. Running for trains and buses in this weather is hard enough, especially during the rush hours. But not complaining. I'm not used to it be this warm for so long, so it takes a bit of getting used to.
Wearing:
T-Shirt - Hollister
Skirt - River Island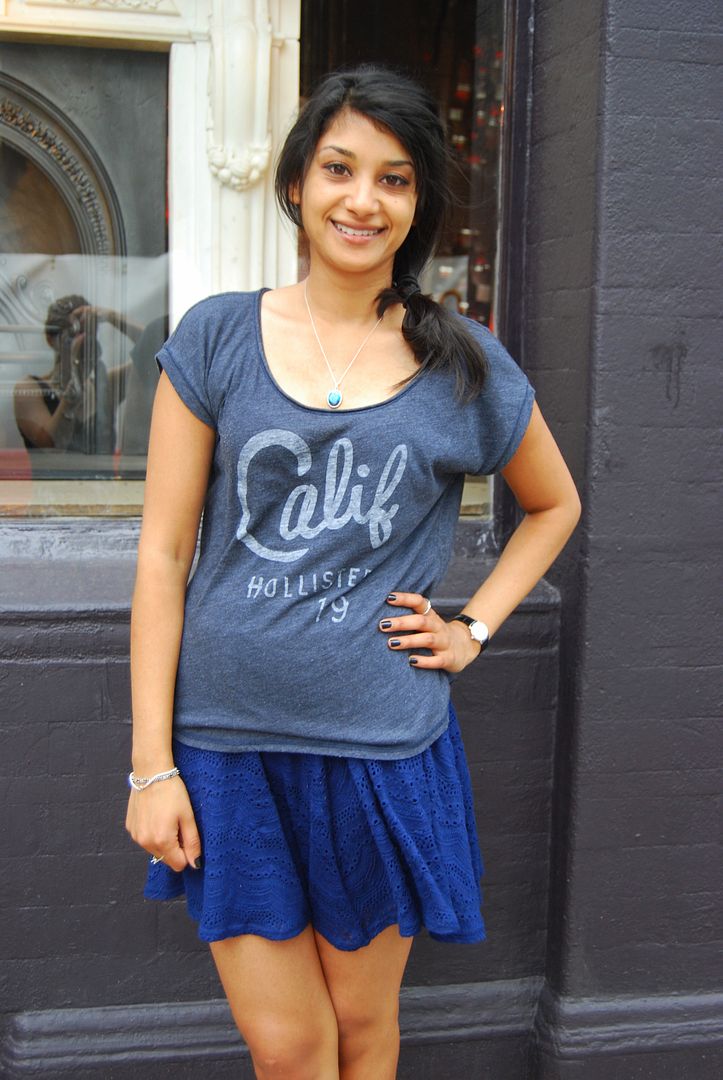 I love that I work in a more causal office, so I can roll in in a pair of Converses. This probably isn't my best put together look, but I quite liked it and it was super comfortable. I abandoned my Converses a while back, but my feet are starting to love them again and I'm glad I re discovered this classic pair that I got ages ago. I remember the days when I used to live in Converse, and wearing them again is like reconnecting with an old friend. Yes, I get very passionate about my shoes.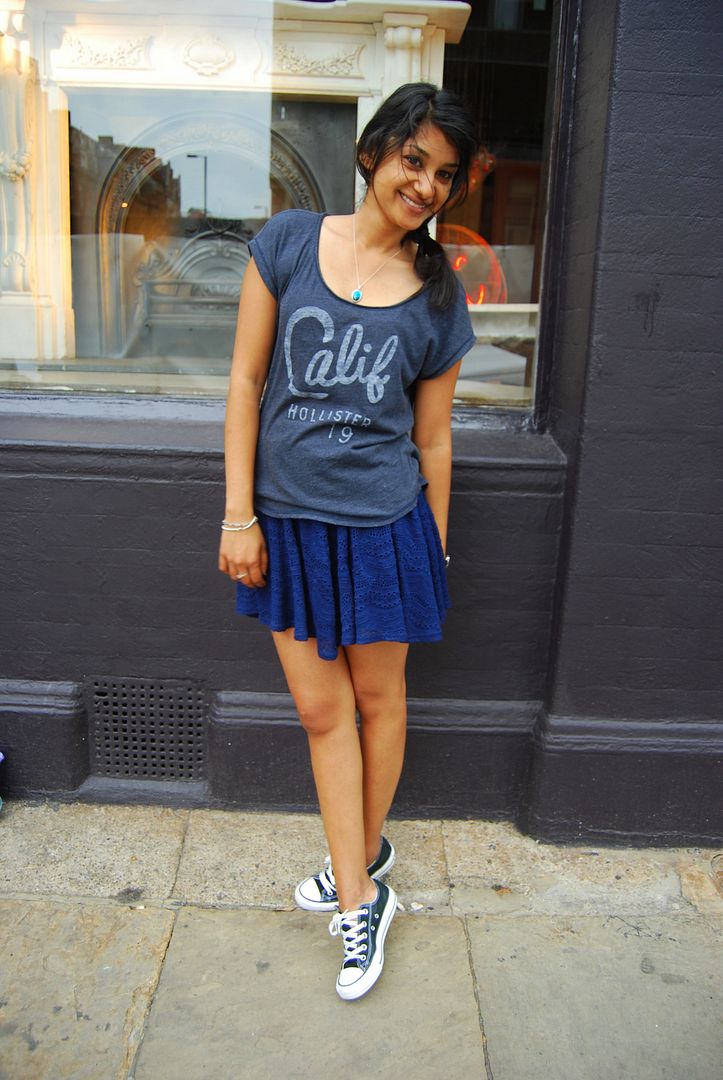 So I wore this outfit to work - and I'll definitely be wearing it again identically - then went to a cooking class with Rachel. For those that don't know me, I'm kind of a disaster in the kitchen and I may have panicked at some point during the class. It was hilarious for everyone else to watch, but I did eventually make some progress. Will fill you guys in at a later date!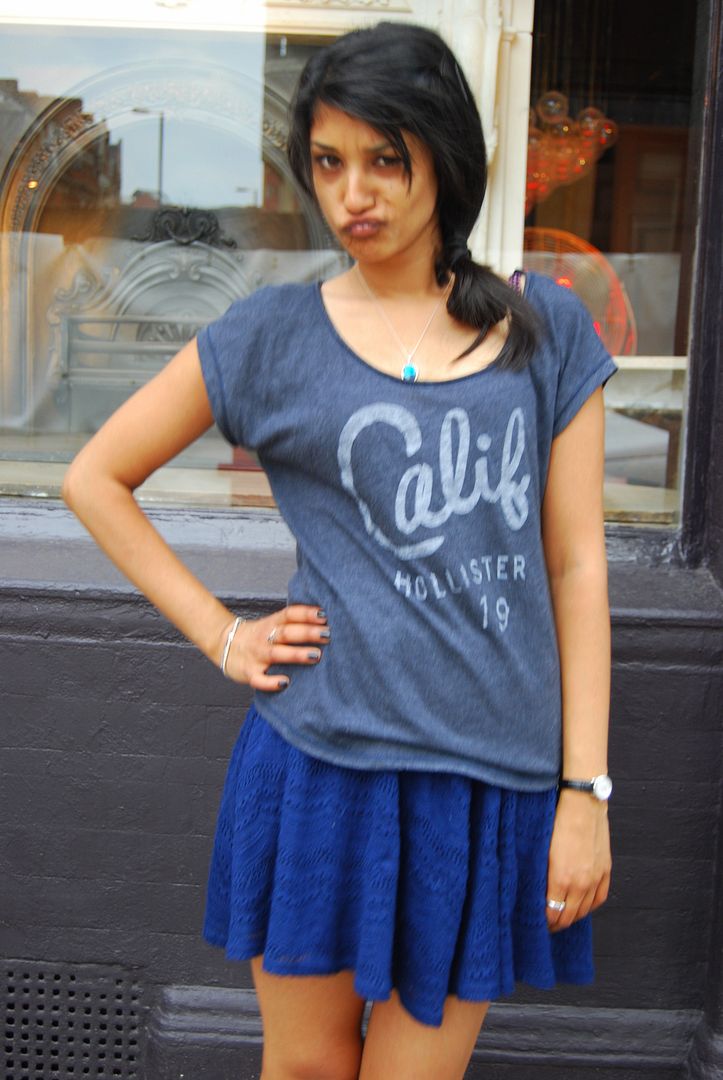 Sherin xx