Now, I'm a TOTAL disaster in the kitchen. I've realised that I've perfected a friend egg and french toast, so I've left it at that. Anything else and I can't deal. True story - when I make spaghetti, I lose all my patience in the world. I just stand and stare at it, then take it out early and stare at it some more. Also, my dad once set fire to spaghetti, so this is totally because of the genes I've inherited.
So you could imagine why I was apprehensive when
Rachel
(back from her LA travels) invited me to culinary school, with the Underground Cooking School in Old Street last week.
My first task when getting there, after de-peaing (real phrase?) peas from their pods, was de-jointing a guinea fowl. Possibly one of the hardest things I've done - just look at this expression below. The task involved carving through bones and slicing the skin off in a neat way. Now, I'm not going to lie - I was about 2 steps behind the rest of the class and even had some sweat on my forehead, but it was fun. It's always so nice to accomplish something you never thought you would. I think I did a good enough job...I think. It at least didn't look too bad once I chopped it up.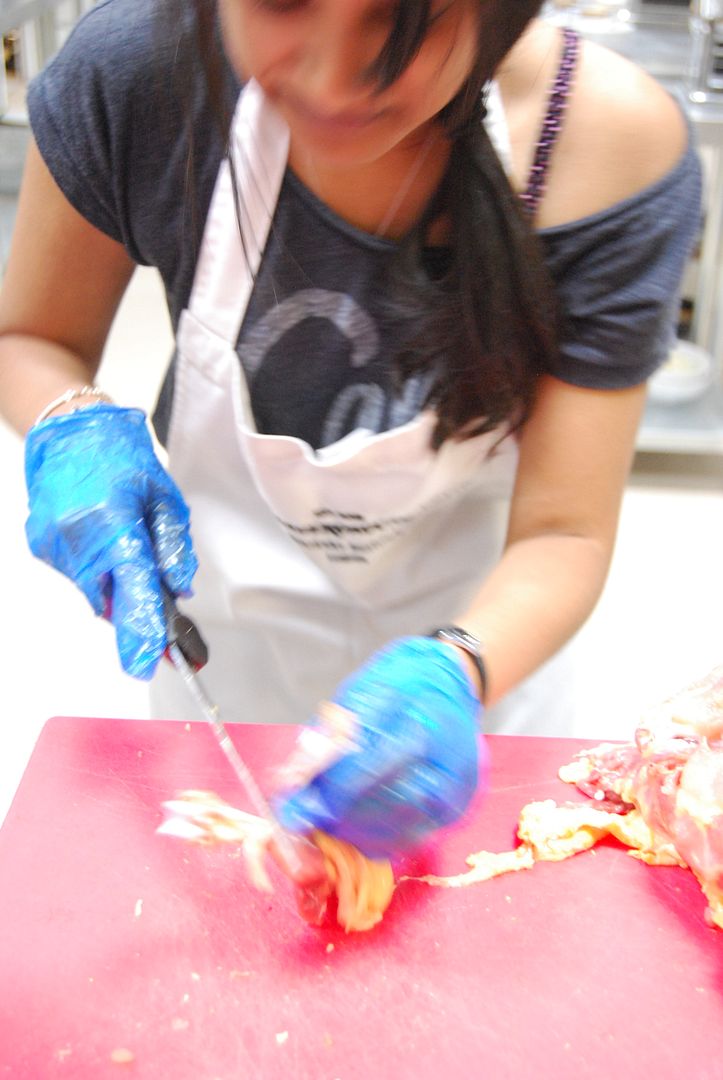 The highlight was definitely making spaghetti from scratch. Despite my impatience mentioned above, spaghetti is one of my favourite foods and I've always wanted to learn how to make it from scratch. I was surprised at how easy it was. All you do is mix up Pasta Flour and an egg (and a hint of salt) until it's doughy. Then put it through the machine, which stretches and flattens it with every go - I believe you put it through 10 times so it's a nice shape, length and thinness. Then the same machine has a cutting bit, so you put the materiel through there, and voila. You have perfect pasta. Just let it hang, then make it, and you're left with some delicious spaghetti.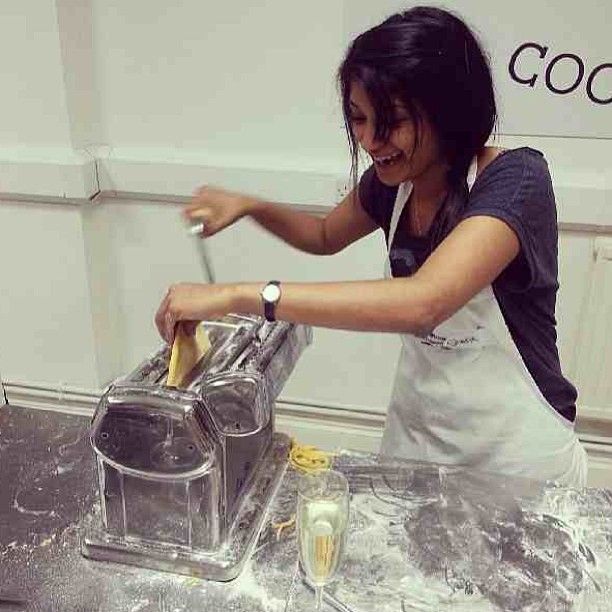 Clearly I was very proud with my efforts. Like extremely proud. I found cooking a lot harder than my recent 540 foot abseil. And yes, I'd still prefer the abseil to an afternoon in the kitchen.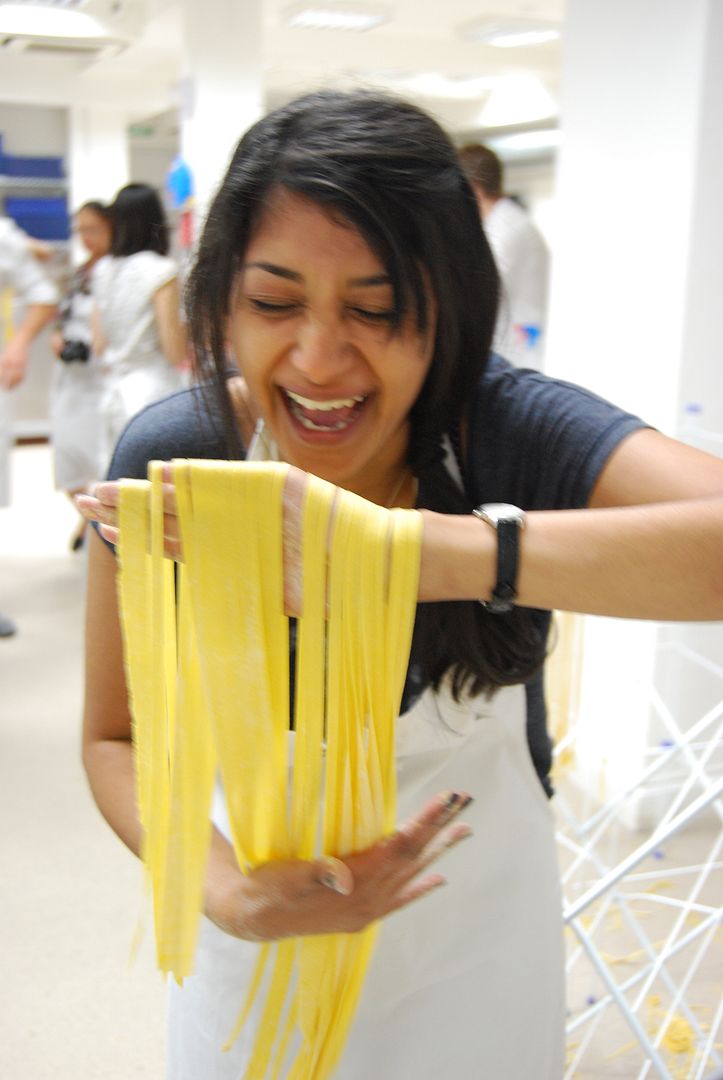 I definitely enjoyed myself though. I think I might have to go again. The chefs were absolutely amazing and so patience with me. Seriously, if they could get me to succeed at making spaghetti AND de-joint a guinea fowl, then they are serious miracle workers. They spoke through the steps really well and did a wonderful job calming me down when I was in a kitchen panic.
I think I need to take up cooking as a hobby now. Although I am slightly scared! Rachel got me Mary Berry's cookbook for my brithday, so in the next week or so, I hope to make a start on some recipes - probably from the section aimed at young children. But hey, we all gotta start somewhere.
How are you in the kitchen?
Sherin xx