I think summer might be officially behind us now, and Autumn is well on it's way. We've had an abundance of crazy thunderstorms lately, but I like to think we at least had a much better summer than usual. It lasted a whole 3 weeks! And I did get to wear a lot of sunglasses, which is my favourite part of the summer!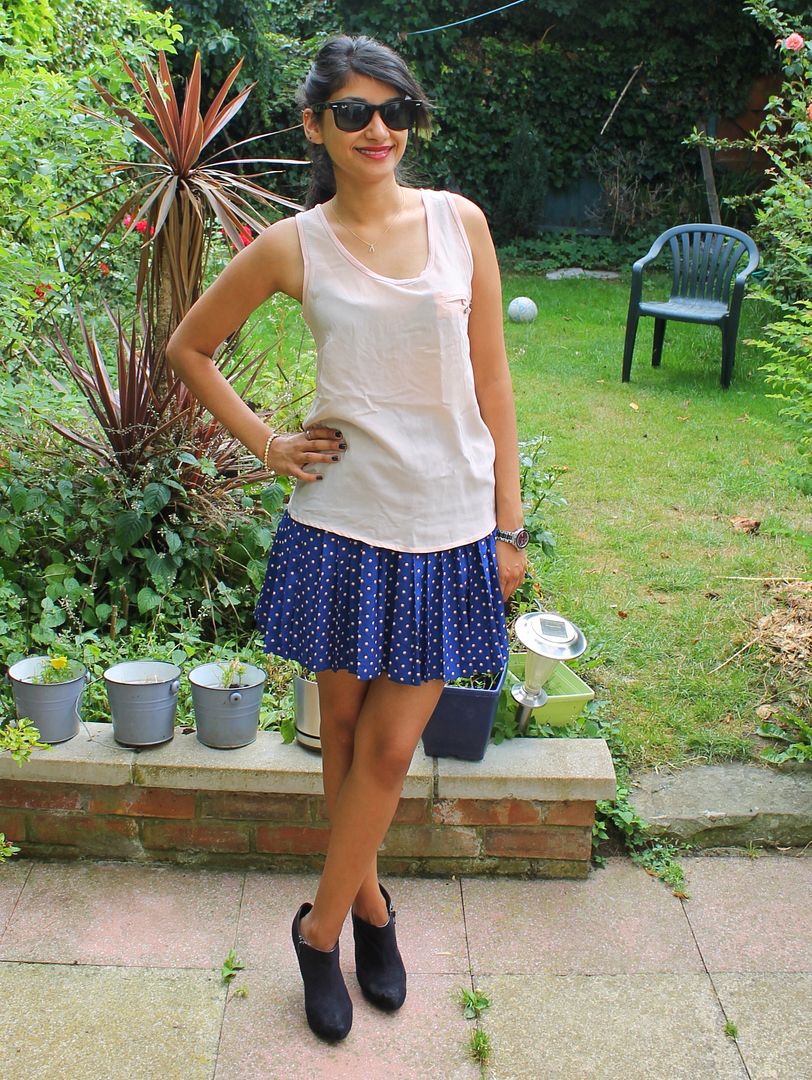 Wearing:
Top - Warehouse
Skirt - Darling
Shoes - Dorothy Perkins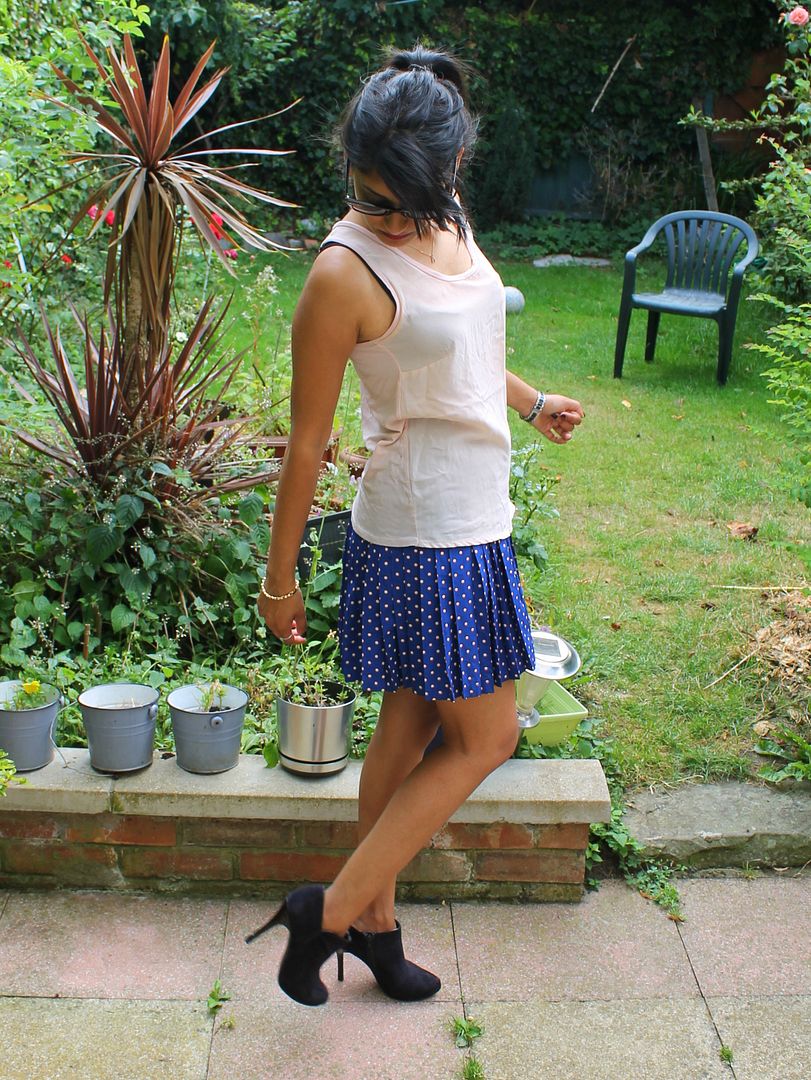 This is by far one of my favourite looks in a while. I've paired my new favourite sunglasses, with my favourite shoes, my favourite skirt AND one of my favourite tops - definitely a great outfit for my birthday weekend last weekend.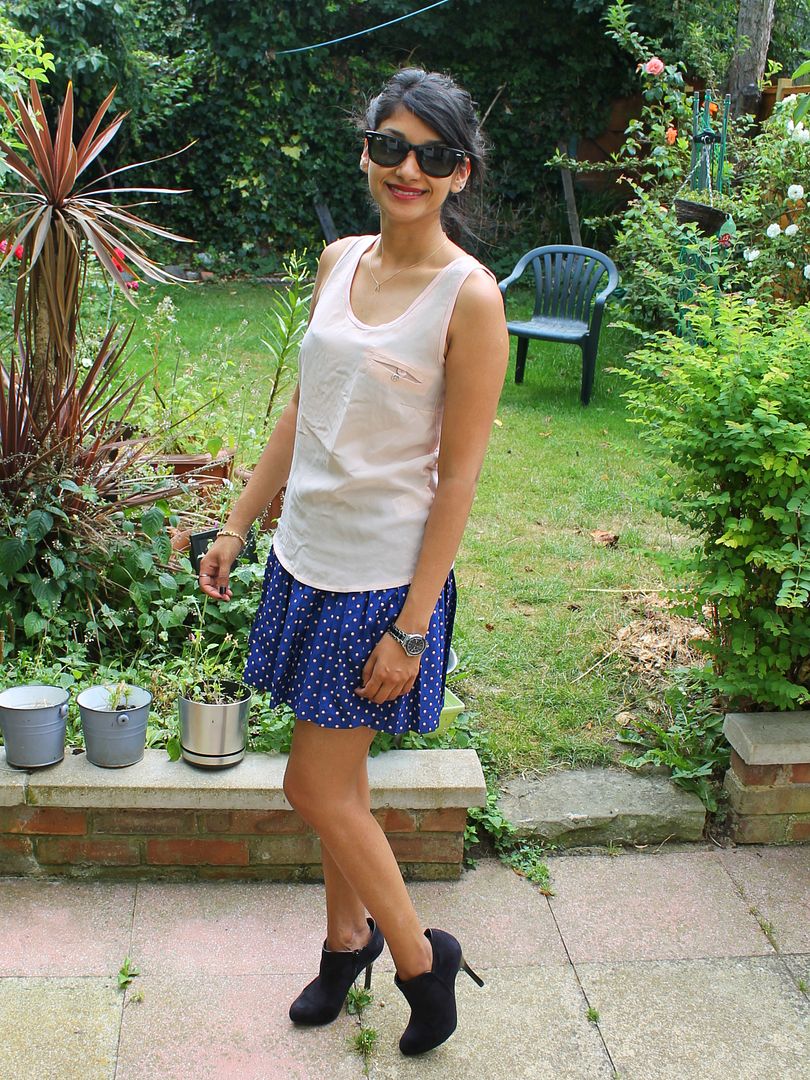 Our latest Take 10 is sponsored byy Shadestation, who offered up a pair of RayBans. I love the classic Ray Ban
Wayfarer Sunglasses
and have always wanted a pair of them. I love how low maintenance they are, and I've been wearing them with everything and they suit all my looks so well. I have quite a few pairs of sunglasses, but only a select few that I have in my core selection, and these will definitely be added to that! My favourite thing about sunglasses is definitely not having to wear make up with them.
And here's how everyone else styled their Ray Bans. We had to say goodbye to Harriet, but a massive hello to our latest membet: Kim from Love Cloth. She's fit in perfectly.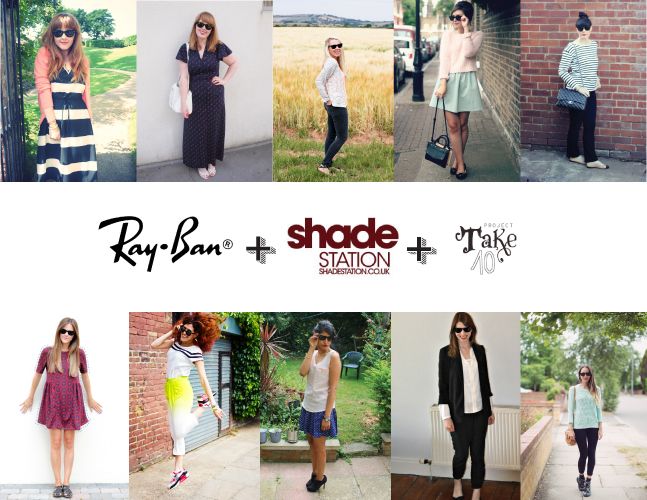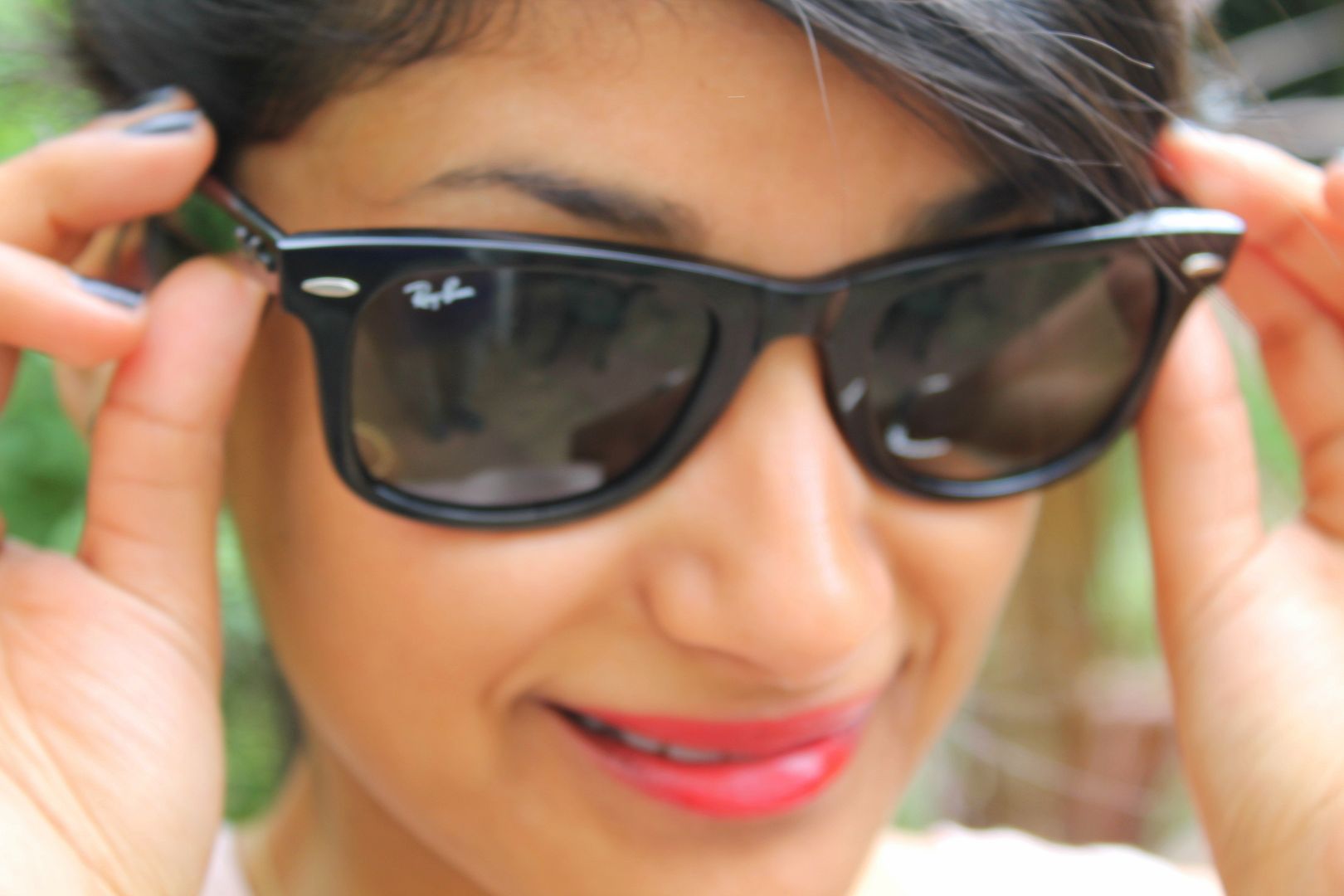 Sherin xx