After an intense Birthday on Friday, that required a weekend to recover, and my broadband breaking so I had no wifi this weekend, I've been completely offline and disconnected this weekend. I want to say having no internet was refreshing, but it wasn't and I spent my weekend wishing for any sign of internet (and civilisation).
The weather in London recently has been weird. The last few weeks have been really warm and bright, but recently, we've also had the most random of thunderstorms, coming from no where and not staying long. The storms are coming at the most random hours - waking us up with bright lightening at 2am, or coming in with loud thunder at 3pm on Saturday.
Wearing:
Dress - River Island
Sunglasses - Ray Bans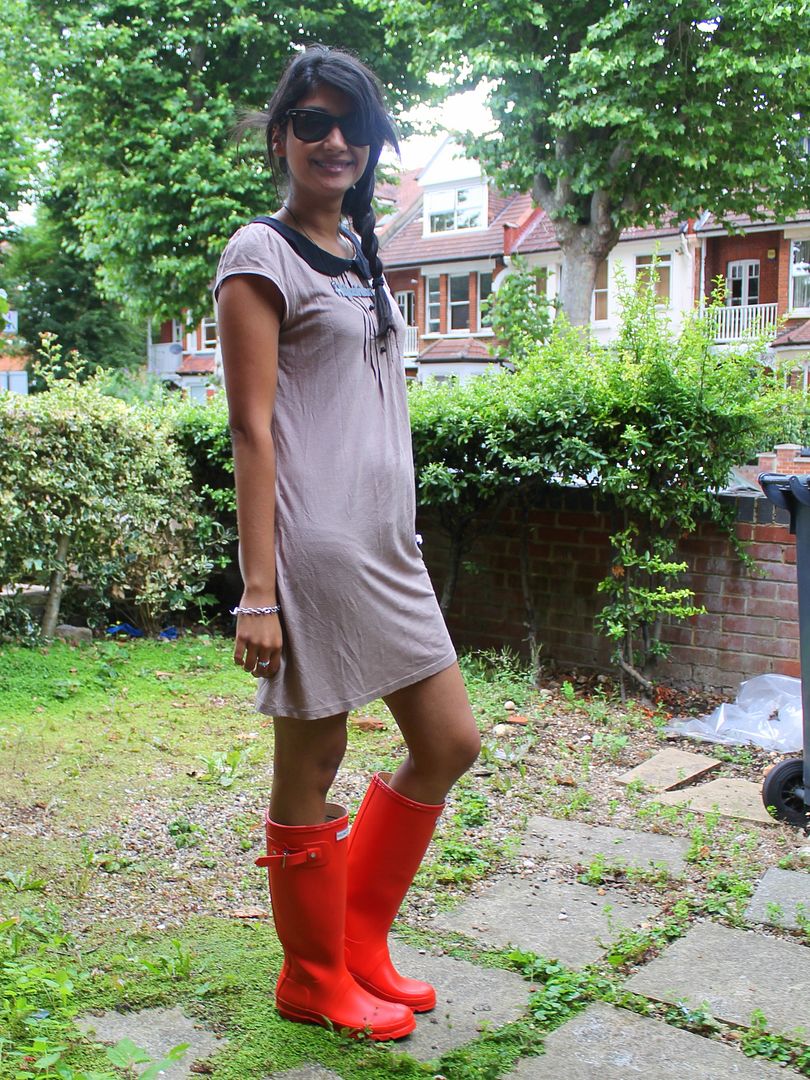 Despite the wet weather, it's also still been pretty sunny, making it really hard to dress for, but I hope to think that I had it sorted this weekend. I got these amazing new pair of Hunter wellies and I decided to pair them with a simple summer dress - One that I've been wearing around during the summer season so far. And the wellies are perfect. They're my first ever Hunters, and I can definitely see what the fuss is all about with them. They do great wellies and the red colour stands out perfectly. They're really comfortable and also quite warm, so I can imagine them to be perfect for festival season.
Hunters are one again everywhere, and any readers of the Stylist magazine would have seen them in there last week too. And at Glastonbury, they were even there to replace old wellies with brand spanking new limited edition ones, as part of their #BeAHeadliner Campaign. They've been seen on the likes of Rita Ora and Professor Green. I'm still considering a trip to Reading Festival for the Saturday or Sunday, so these wellies will definitely be coming along with me if I manage to get tickets. If not, no doubt I'll definitely be doing more outdoor gigs this summer, which these will be perfect for.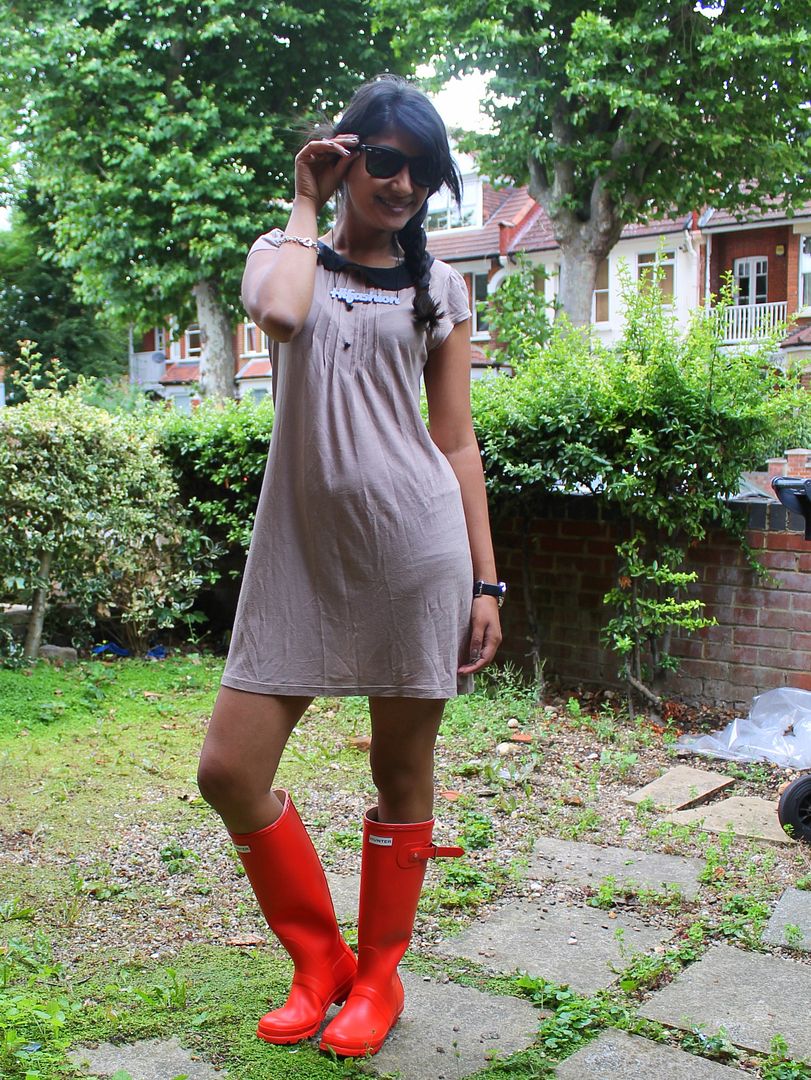 How do you dress for a festival?
Sherin xx