We had a beautiful weekend this weekend. I spent it at an amazing outdoor gig on Saturday (Haim, Ben Howard, Vampire Weekend and Mumford and Sons), and then cherry picking in my garden on Sunday - we have a massive cherry tree so once a year we spend some time picking all the cherries when they get red.
Wearing
Dress - Morgan
Sunglasses - Toms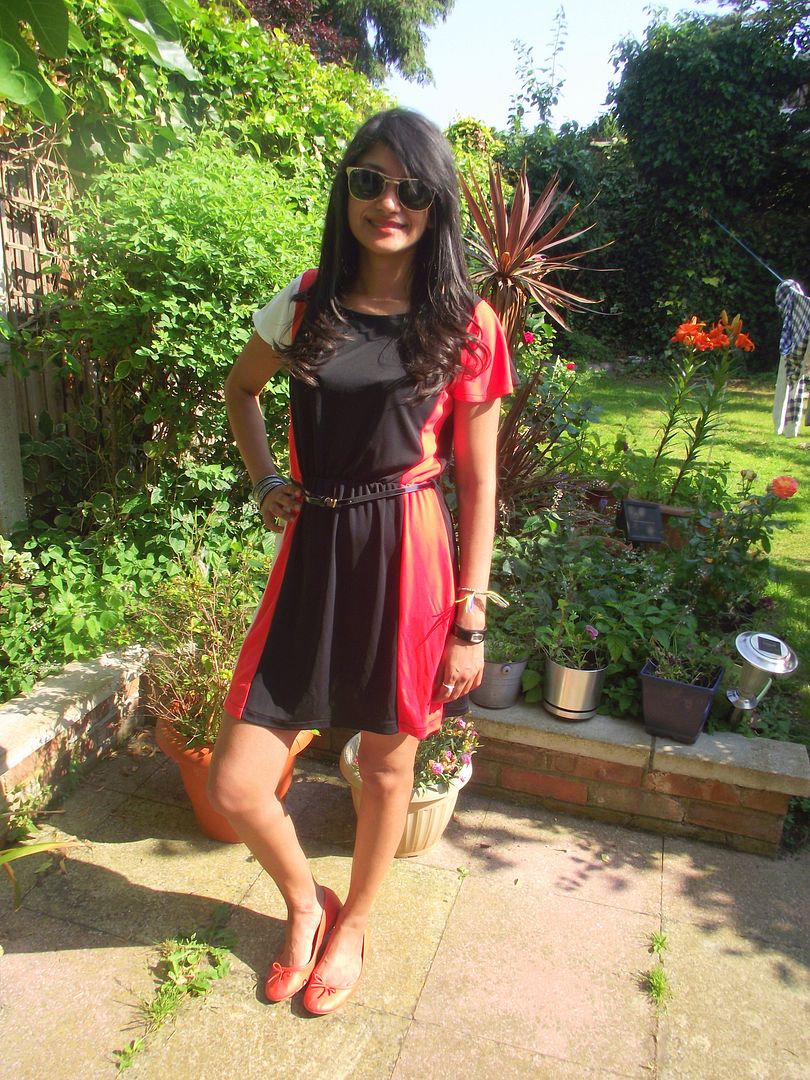 The best thing about this weather is the chance to finally wear all my summer dresses and shoes. I've already introduced my new Louboutins into my regular shoe rotation, and have been bringing in all my flats, while hiding my boots.
And this is definitely one of my favourite summer dresses. The colour contrast works so well and is a dress I lived in last summer, and will no doubt live in again this summer.