Who doesn't love a good outdoor gig. The weather has been perfect lately, and last Saturday, I had tickets to one incredible gig. It was held at the Olympic Park - so an iconic location - and the line up included Haim, Ben Howard, Vampire Weekend and Mumford and Sons. It was an all day gig, with it kicking off at 2pm, going well into the evening.
Wearing:
Top - Abercrombie
Shorts - Zara
All days summer gigs have such a fantastic vibe to them and the bands were all amazing. It was absolutely scorching, which is why I had to tie up my top and roll up my shorts more so - it was one of those days where no matter how little you're wearing, it's still hot - no complaints though!
I think I did well with my choice of shoes. It was hot, that I ended up taking them off while on the grass, but we did a lot of walking beforehand, and they were perfect. Keds are definitely the perfect pair of
summer trainers
.
We walked in as Haim kicked off their set and they were amazing. I've not heard too much of them before, but I'm a new fan. Vampire Weekend and Mumford and Sons were as good as expected. I've wanted to see both for ages, and have heard great things about both of them live. They definitely lived up to all expectations. A highlight of the day was watching Marcus Mumford rock out on the drums.
But Ben Howard was the clear highlight. I knew he was going to be good live, but had no idea he would be THAT good. He had the whole of the Olympic Park (60,000 people) in silence and with goosebumps at his amazing voice. Definitely one of the best live acts I've ever seen.
And it was amazing to be there as the sun was setting, with Vampire Weekend performing in the background. The experience of watching one of your favourite bands with the sun setting, while it's still warm, is amazing.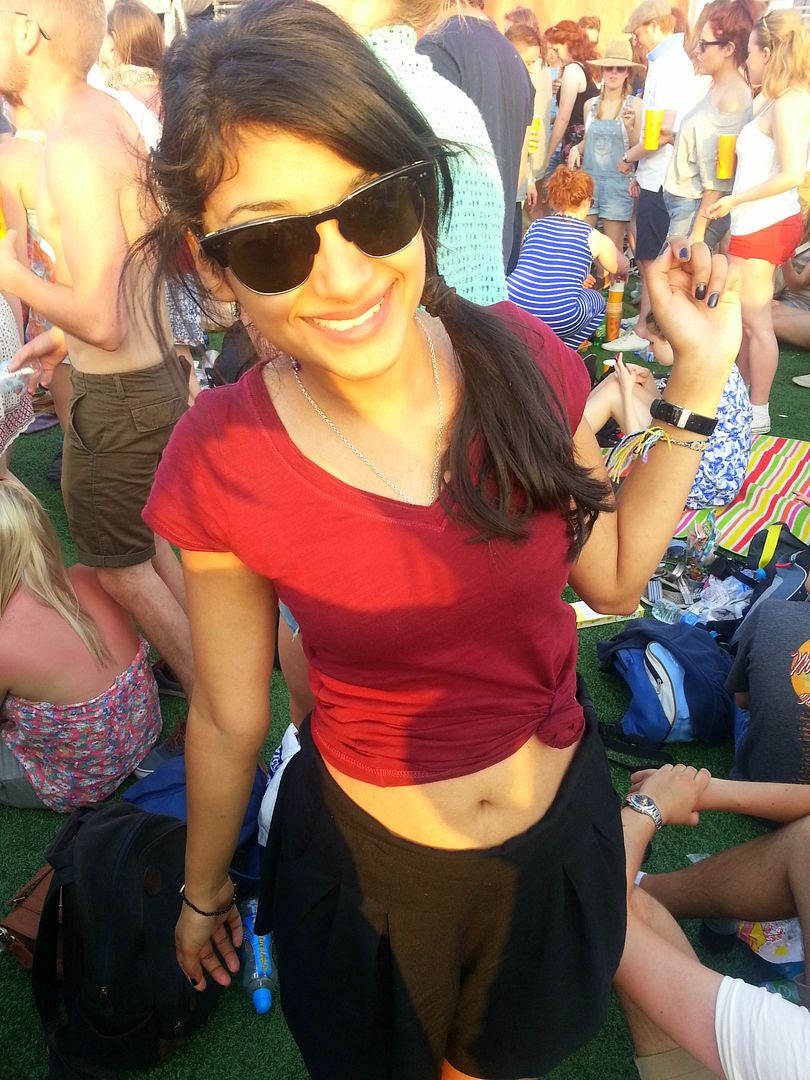 What do you wear to an outdoor summer gig?
Sherin xx