Every once in a while it's nice to slow down a bit. I've had some pretty full on few weeks, with more coming, so on a recent day off, I went out with Danielle and we had some fun times, first at Afternoon Tea, then at a book launch.
Wearing:
Cardigan - H&M
Top - Warehouse
Jeans - Either Warehouse or A Wear. All my jeans are pretty much identical, so I sometimes forget which ones I'm wearing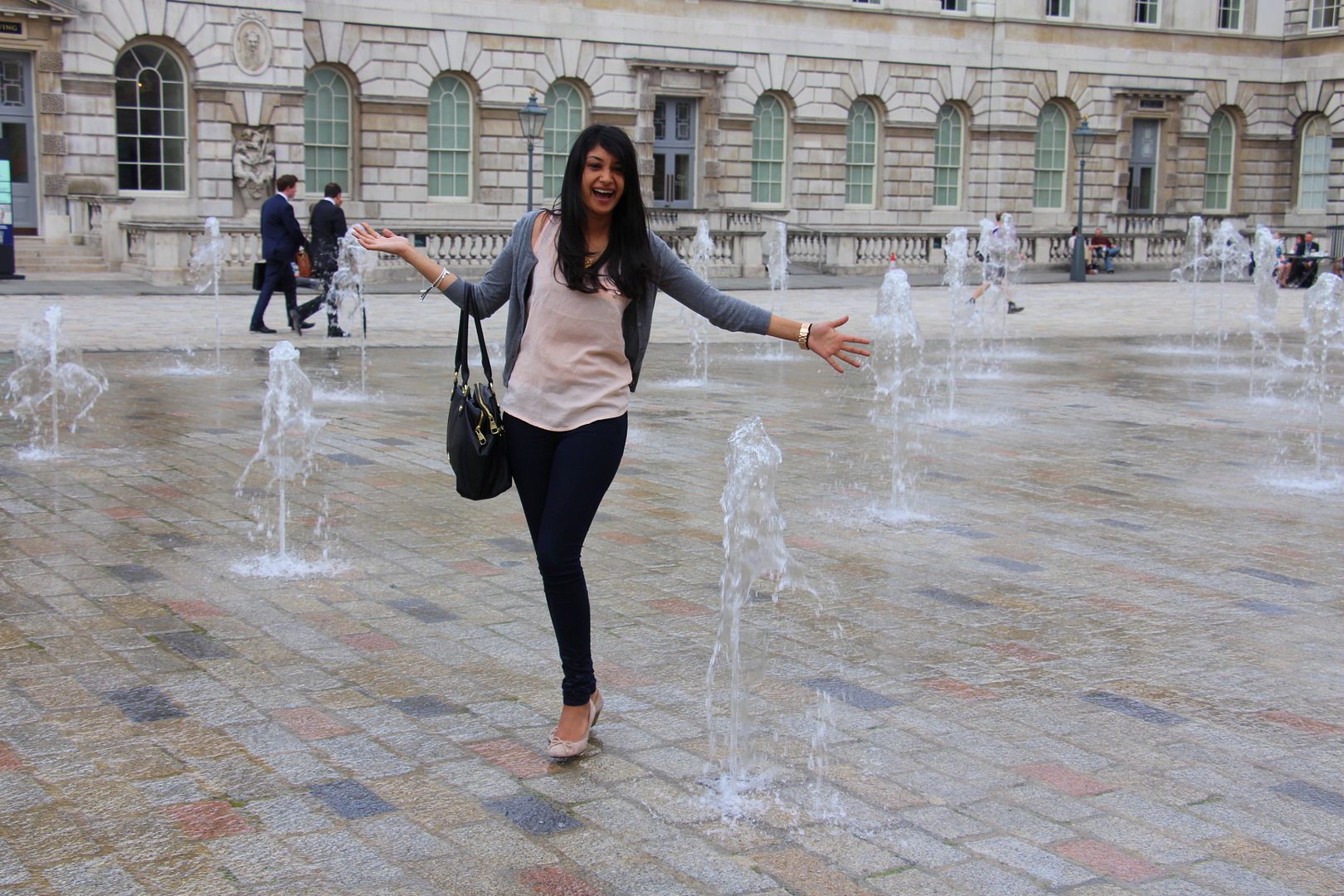 While we had a few hours to kill between events, we wandered over to Somerset House. Now, I'm used to either seeing massive Fashion Week tents around, or the huge Christmas time ice skating ring, so it was a shock to see the space so calm and mellow. The weather was beautiful and with the combination of dancing fountains in the main courtyard, I thought this would be the perfect opportunity to have some fun. The natural thing to do was, obviously, run around and splash in my suede shoes.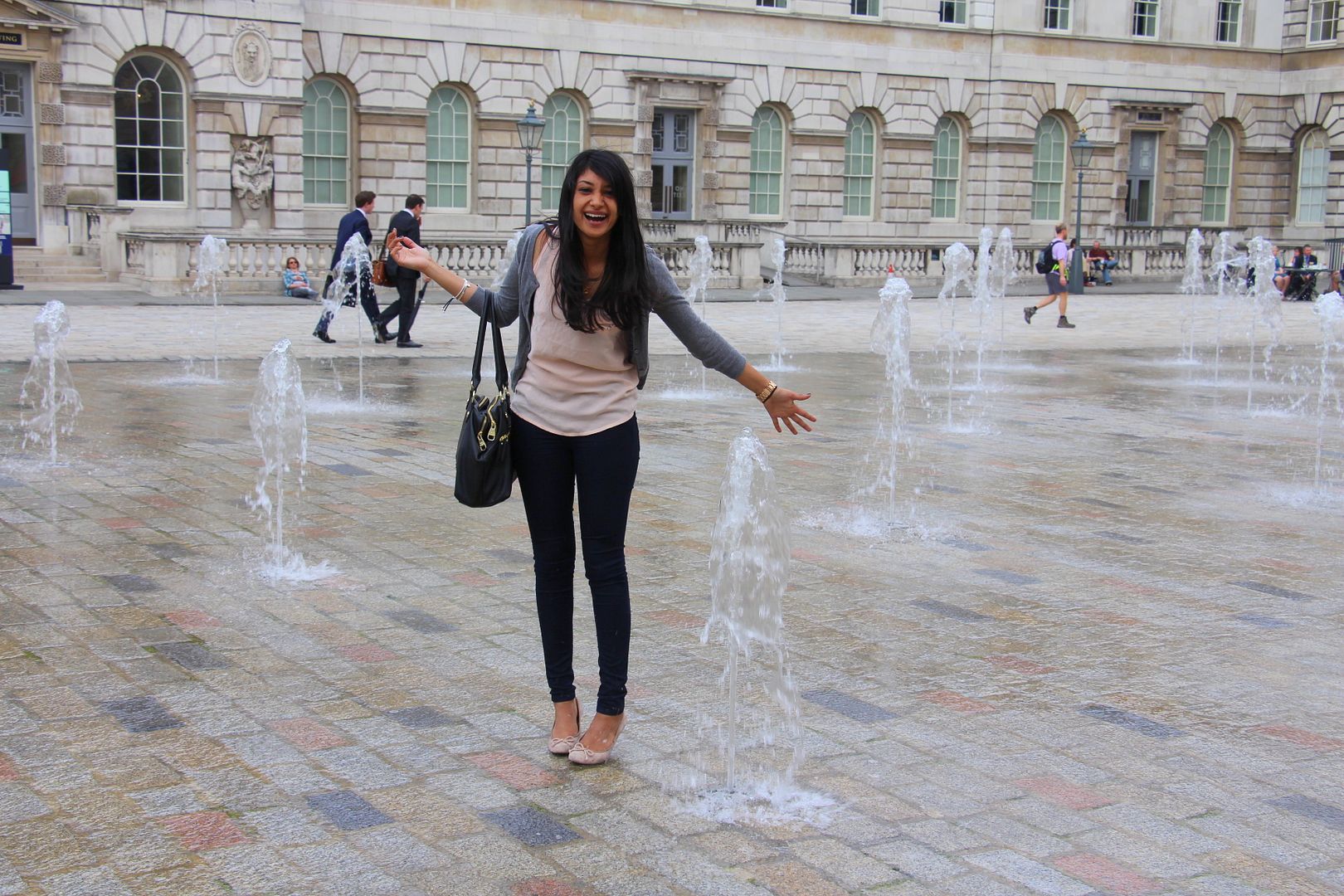 Yes, I proper tired myself out, but it was so much fun. The world definitely needs more fountains. I feel like the world would be a happier place if it did. My Clarks mini wedges are one of my go to shoes. I spend a lot of time in very high heels, so I go to these when I feel like a more casual look, but I still want some heigh to myself. Also, in terms of comfort, very few brands compare to Clarks shoes.
And have you seen my necklace? My mum made this specially for me last time she was in Pakistan. It translates into Sherin (my name). I have silver ring with my name in Arabic, and the two definitely compliment each other.
Sherin xx