I love the good summer dress. This is possibly the longest I've ever gone wearing them consistently, so I've been increasing my dress collection immensely these last few weeks. I've been making the most out of the weather and am fitting in wearing as many dresses and skirts as humanly possible.
Wearing:
Shoes - Dorothy Perkins
A nice and simple look. A dress I can just throw on and heels I can slip into. I recently discovered Fever Designs, who specialise in vintage inspired clothes, and the brand really grew on me. This dress is so perfect; the blue and white are a perfect colour combination while the dress itself is fantastic quality.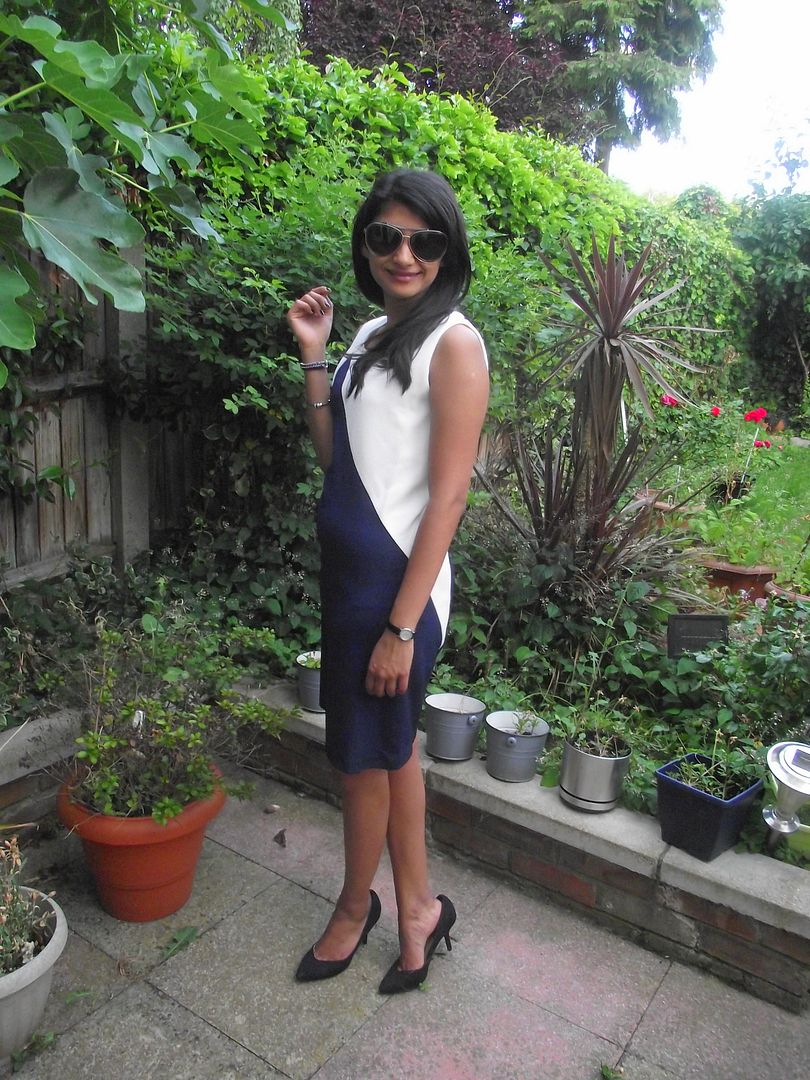 I'm also surprised at my tan. I think this is the tannest I've ever been. Clearly I've been enjoying the sun a bit too much. But I do literally throw suncream on myself every morning so at least I'm staying safe!
Sherin xx