Warning: These pictures may make you want to like your computer screen.
Who doesn't love Afternoon Tea? Warm buttery scones; cool cucumber sandwiches; delicious pastries - it is the ultimate meal.
Danielle
recently invited me as a guest when she went to a Charlie and the Chocolate Factory afternoon Tea at One Aldwych, in Covent Garden, and I was in food heaven. Charlie and the Chocolate Factory is one of my favourite films - the original of course (despite the super creepy Willy Wonka who gave me nightmares for a week when I first saw the film at age 5) - and is now at the West End in theatres.
One Aldwych is a gorgeous hotel and the Afternoon Tea restaurant is so comfortable and relaxing. We started off by swooning over the menus. They were amazing. They had little sketches on them of 4 of the families from the story. They were beautifully sketched and added a great little unique touch.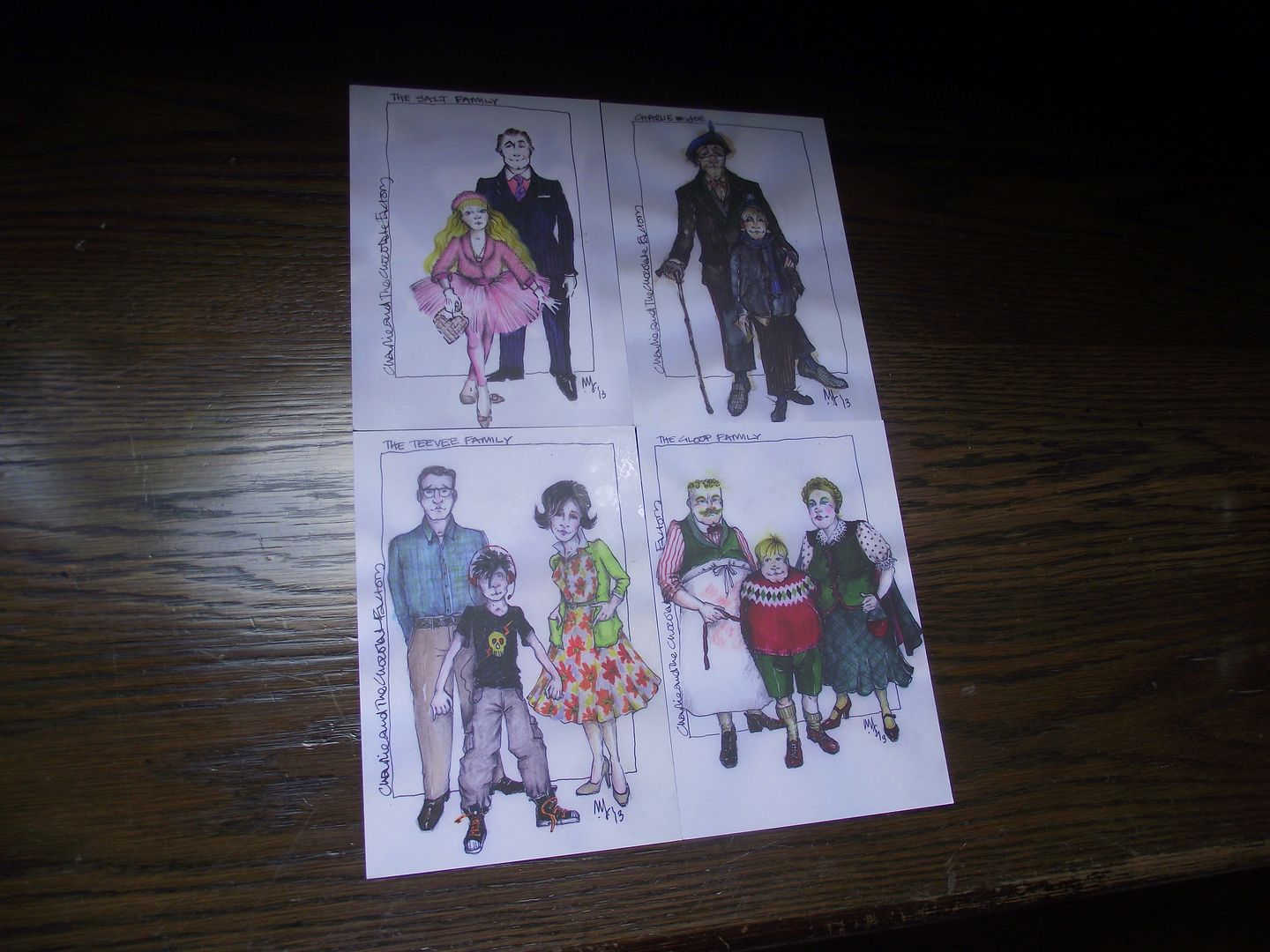 Next up was the 'Charlie Cocktail'. Delicious and sweet, with an extra little kick, it was a perfect addition to the meal. There was a lovely selection of Teas, but this drink was a wonderful addition, if a bit strong. What I loved was the smoke and bubbles when it first came out. It gave the illusion of being hot and bubbly, but it was actually pretty cool.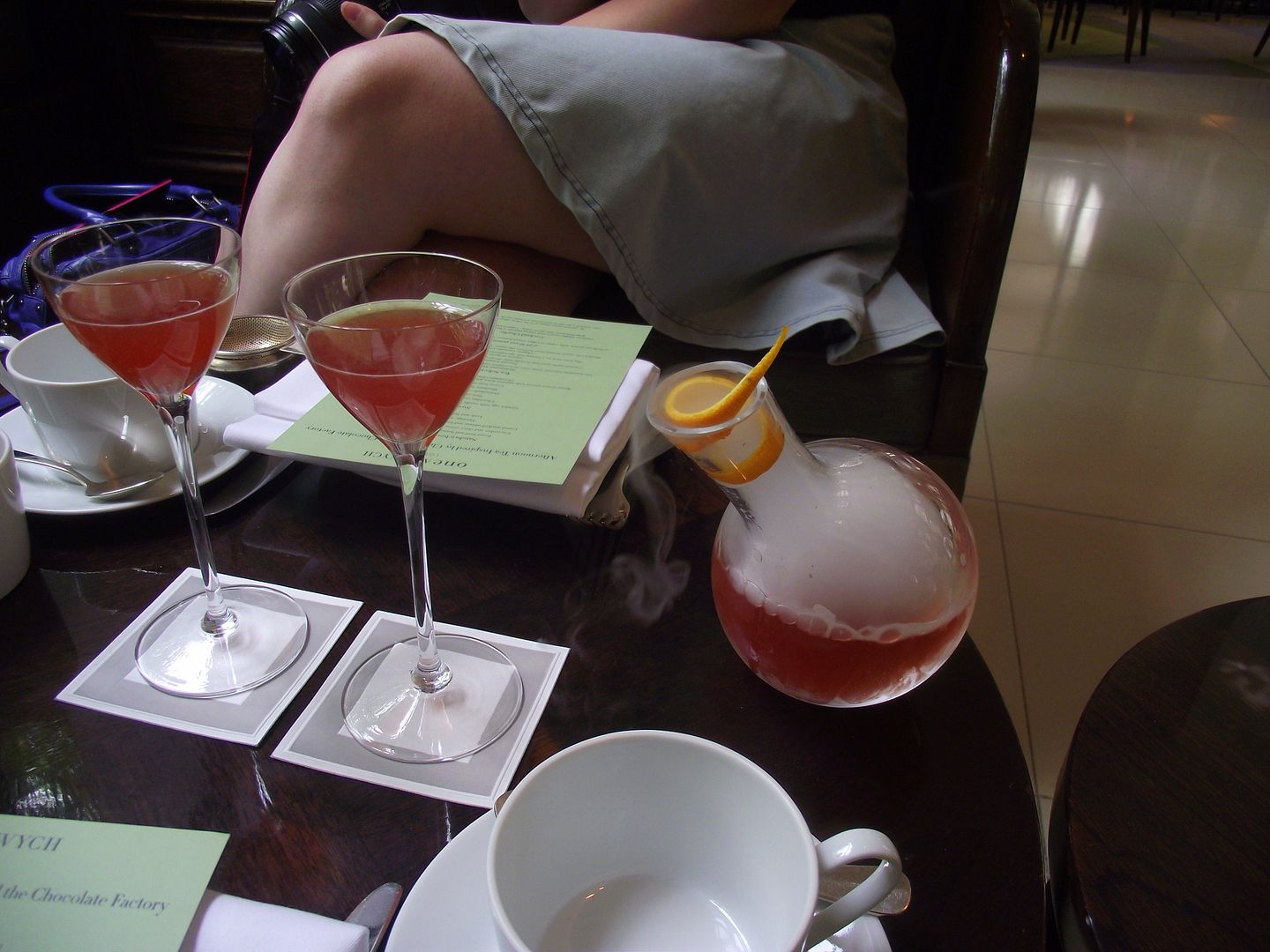 The sandwiches were delicious, but I really loved those little quiches. They were absolutely amazing. I loved that the savory bit had more than just sandwiches. There was the standard cucumber sandwich, but also cheese and chutney, and egg mayo on rye bread.
Then came the highlight: dessert. And my was this a treat. We had scones, with a variety of jams and clotted cream, but they also came with nut shaped chocolate sponge cakes - those were a clear highlight. And then there was the candy floss, eton mess, giant chocolate eggs and chocolate milk Possibly the greatest food line up in history. My biggest regret was my inability to finish it all. But I did try a bit of everything. The eton mess was all kinds of incredible while the chocolate egg was just wow.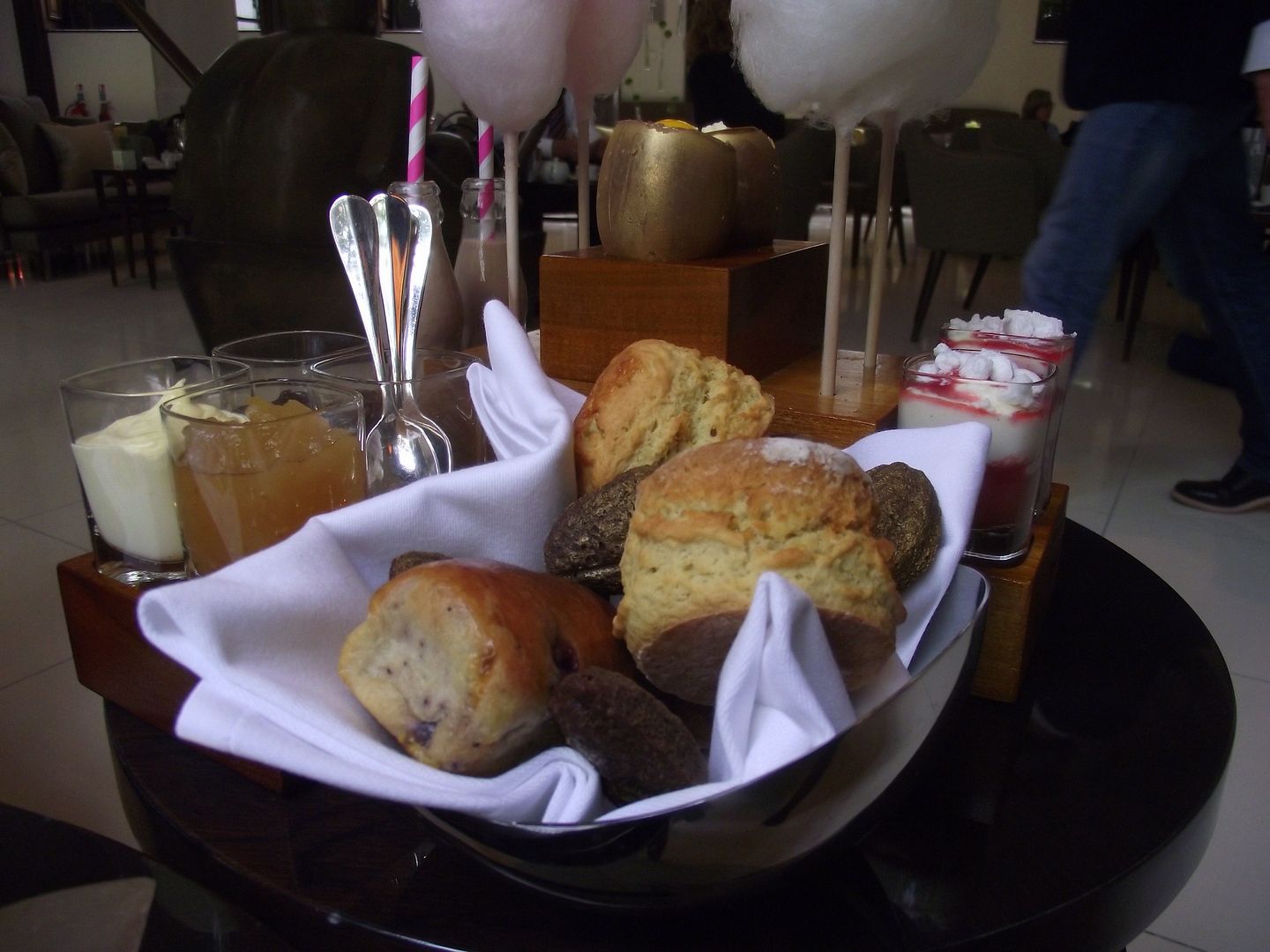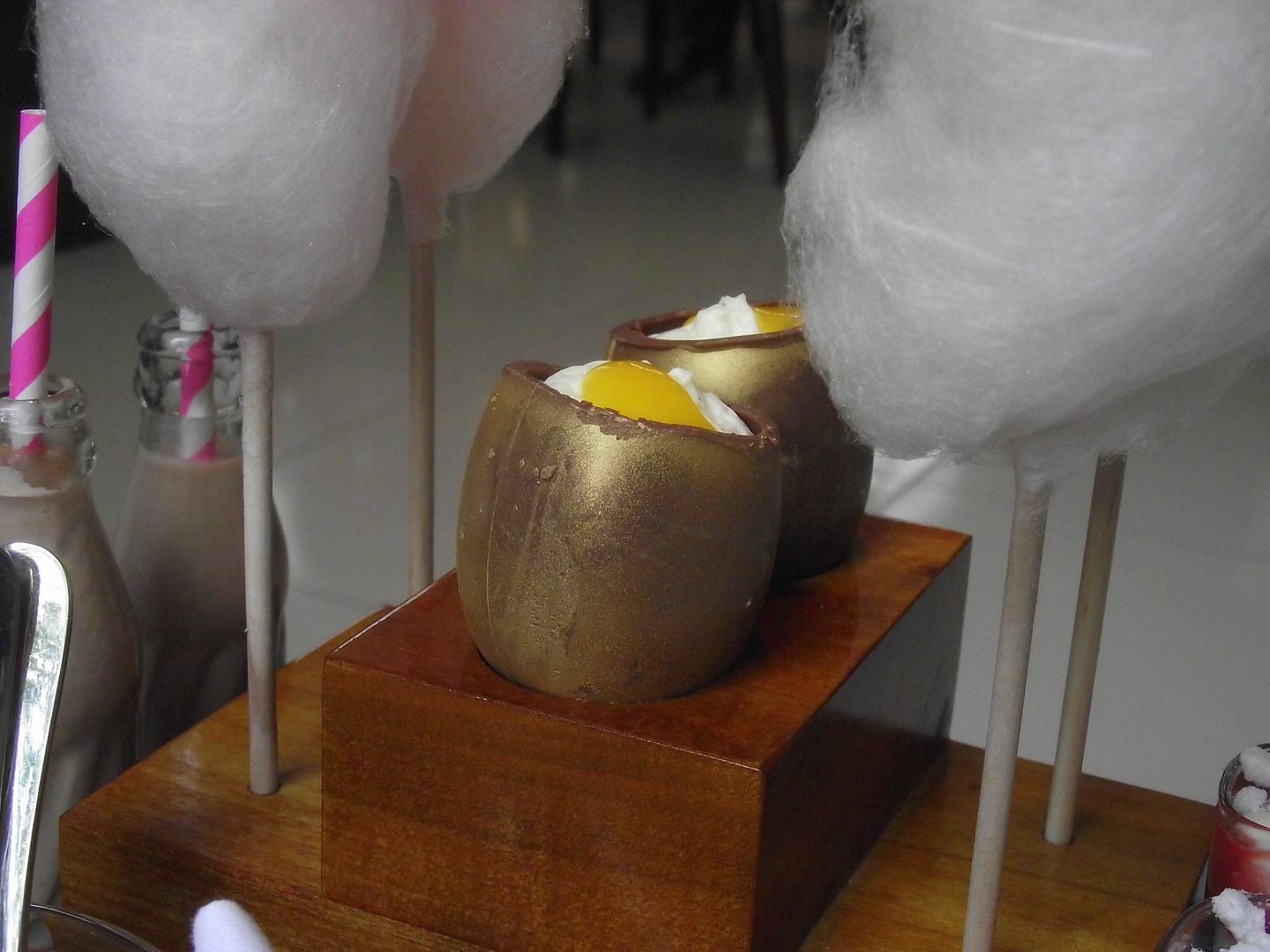 What's been your favourite Afternoon Tea?
Sherin xx