As you would have read, I went abseiling over the weekend, and while it was a hard task, an equally difficult struggle was deciding what to wear - ok, slight exaggeration, but it was still a hard choice. While I was tempted to do it in heels, or wedges at least, I decided against it and settled on a very comfortable outfit, that was more practical than fashion.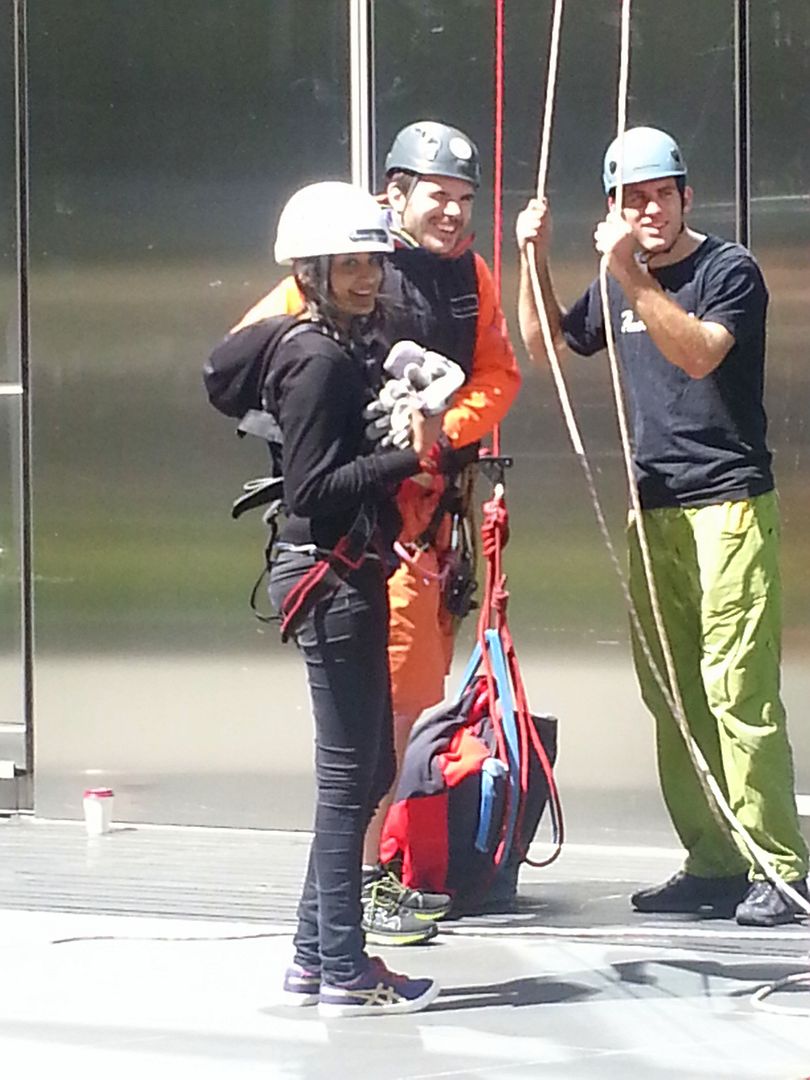 Wearing:
Hoody - H&M
Jeans - H&M
So, it didn't hit me on the day to take any outfit pictures, so I'm afraid you're stuck with these ones, taken from a distance, but you get the gist. My jeans are ones I've worn so often that they're probably moulded to my body shape - exactly what I needed on the day. And a hoody, because it got cold at the top, and it was windy while I was coming down.
And of course, a comfortable pair of trainers. I love Onitsuka Tiger - they're really solid and served me well on the day. I was impressed just how great they were for the it. So for future reference: if you're ever abseiling down a glass building, Onisuka Tiger trainers is what your life needs.
There's a great selection of Onituska Tigers over at
Sarenza
. I definitely recommend getting yourself a pair - they're a sturdy shoe, that also come in a lot of cute colours and styles.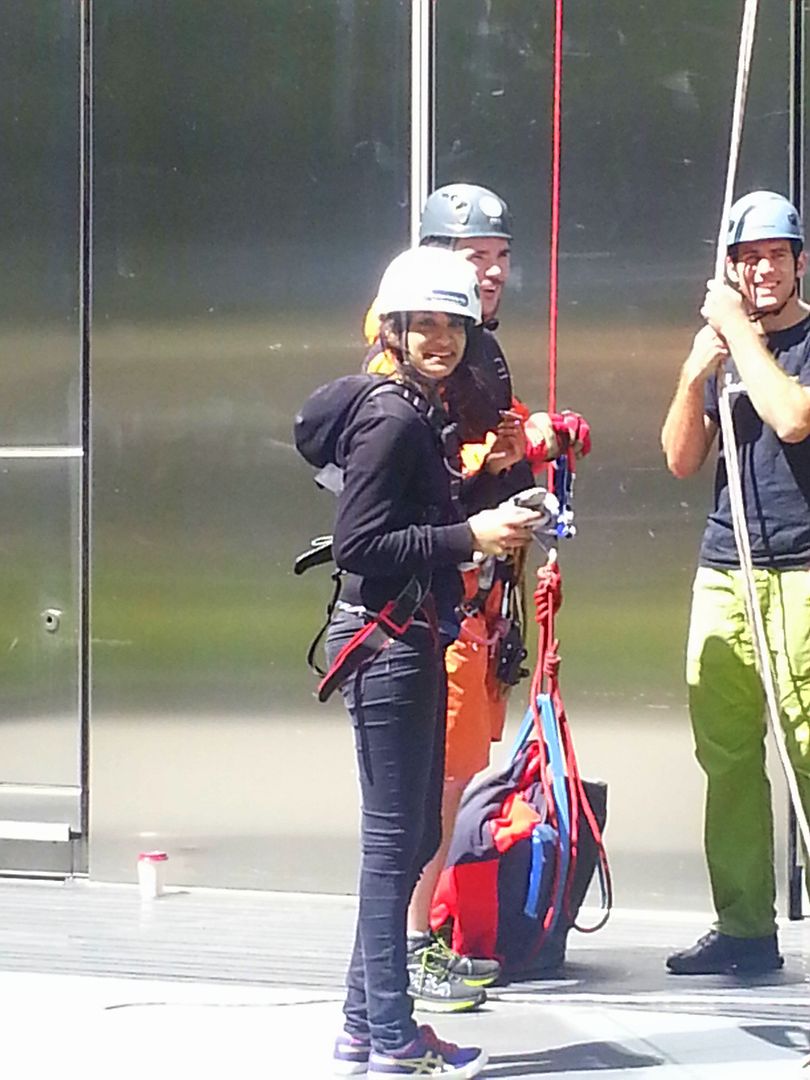 I'm guessing this is me doing some flirting:
What do you wear when you need to be as comfortable as possible?
Sherin xx