The other night I had a lovely evening. It was just one of those perfect ones. The weather was so lovely, so a friend and I headed over to a park, where we hung in a yurt, thanks to Innocent Smoothie, listened to some inspirational talks and had a picnic.
Wearing:
T-shirt - H&M
Skirt - River Island
Shoes - Keds
Cardigan - Zara
The weather was seriously beautiful. We had warm weather, with sunny skies, and that perfect amount of early evening breeze. It was nice to just sit outside and get some fresh air. This is a bit of a go-to summer outfit for me. This skirt is one of my favourites - it's getting bit worn though - and the black t-shirt just fits well and goes with a lot of my skirts. All I need to do is switch the shoes and I'm good to go.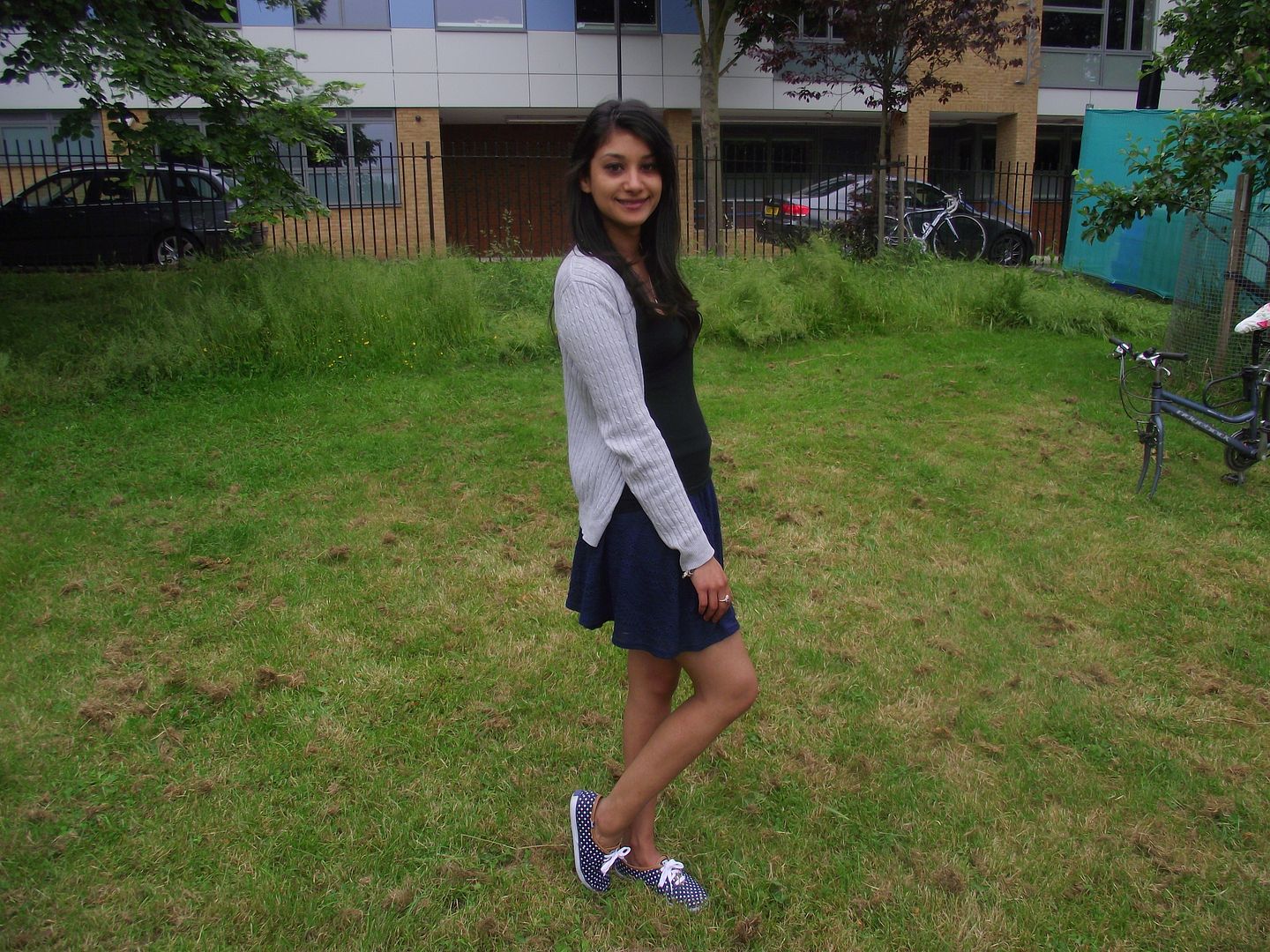 In this instance, I decided to pair the look with pair of super cute Keds. I got them and wore them immediately. They so comfortable and I love the polka dots. Keds are one of my favourite shoes brands, and they have such a fantastic range now, with a lot of new styles now available at Schuh, including this style.