I do love a good watch. I have a core collection now, but I love adding new ones to it. I've really been enjoying this particularly bright one which I got a few weeks back.
The brand is Nooka and I'm so inn love with the watch right now. The pink silicone with the LED screen is such perfect contrast. I got the watch via Urban Surfer, and I'm so thankful for the introduction to the brand. Nooka appear to do some really cool watches and sunglasses so no doubt I'll be keeping an eye open on the brand.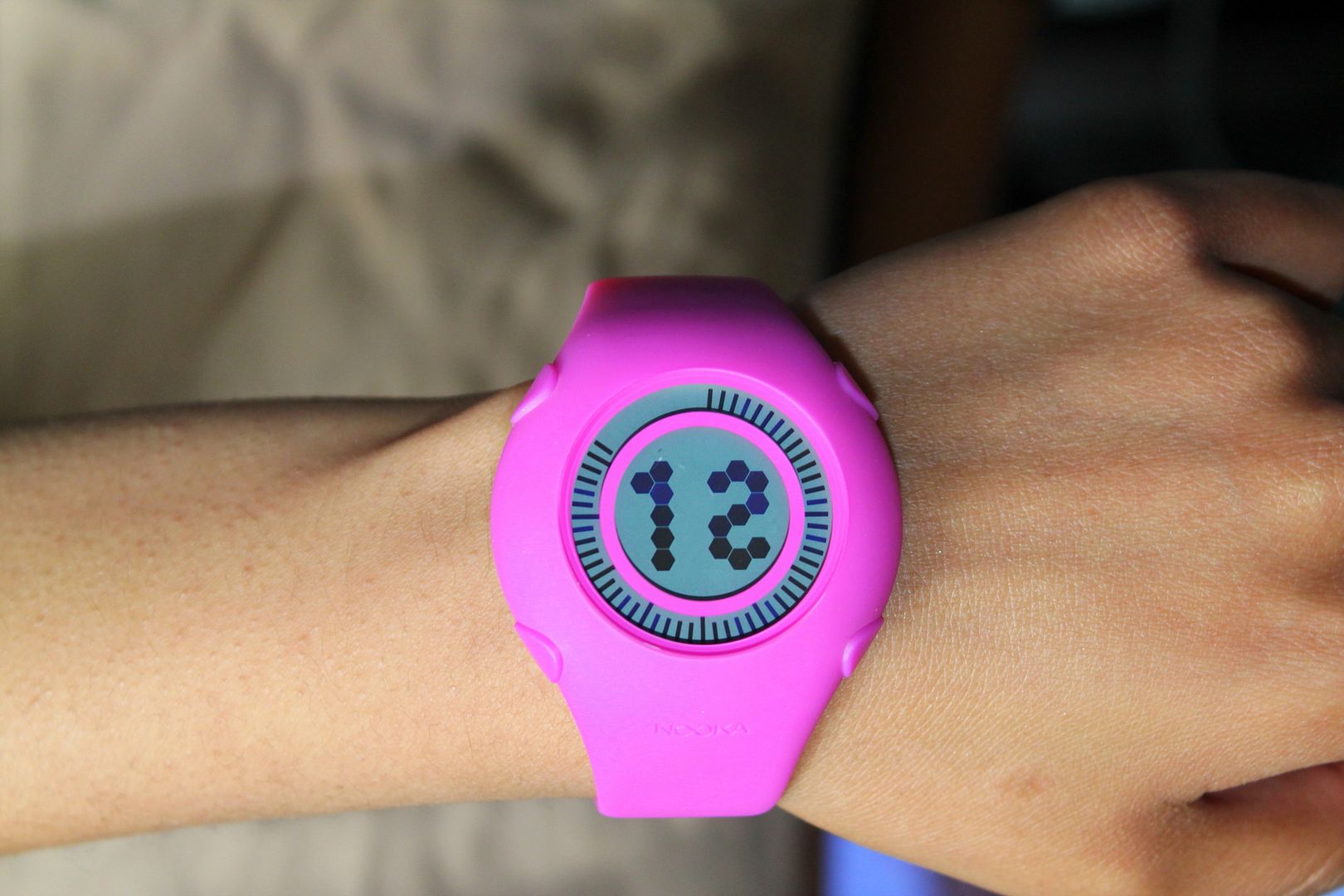 The watch itself is really soft and feels so comfortable on my arm. I love the layout of the clock face, with each minute showing as a line. I quite like the chunky feel to it too: it just sits perfectly on my watch. It's also pretty durable, so this is the watch I'll opt to wear on my more 'adventurous' days.