I can't believe it is this cold again at the end of June. we've had to dig up our coats, boots and hoodies again after a gust of bad weather hit up. Talk about worst summer ever.
Wearing:
Coat - Warehouse
Jeans - A Wear
Tank - H&M
It was so windy while taking these pictures, but I'm still smiling strong. I had a wonderful afternoon at my friend Cat's house, where we polished off a box of chocolates and a bag of popcorn, while making some very fun plans for later this summer. So excited. And I do have some fun plans over the next few weeks which I'm really excited for - so the smile was staying strong!
And also love this LIKE tank. I need it to be warmer so that I can wear it without layers. It is so cute and fits in perfectly with my love of social media!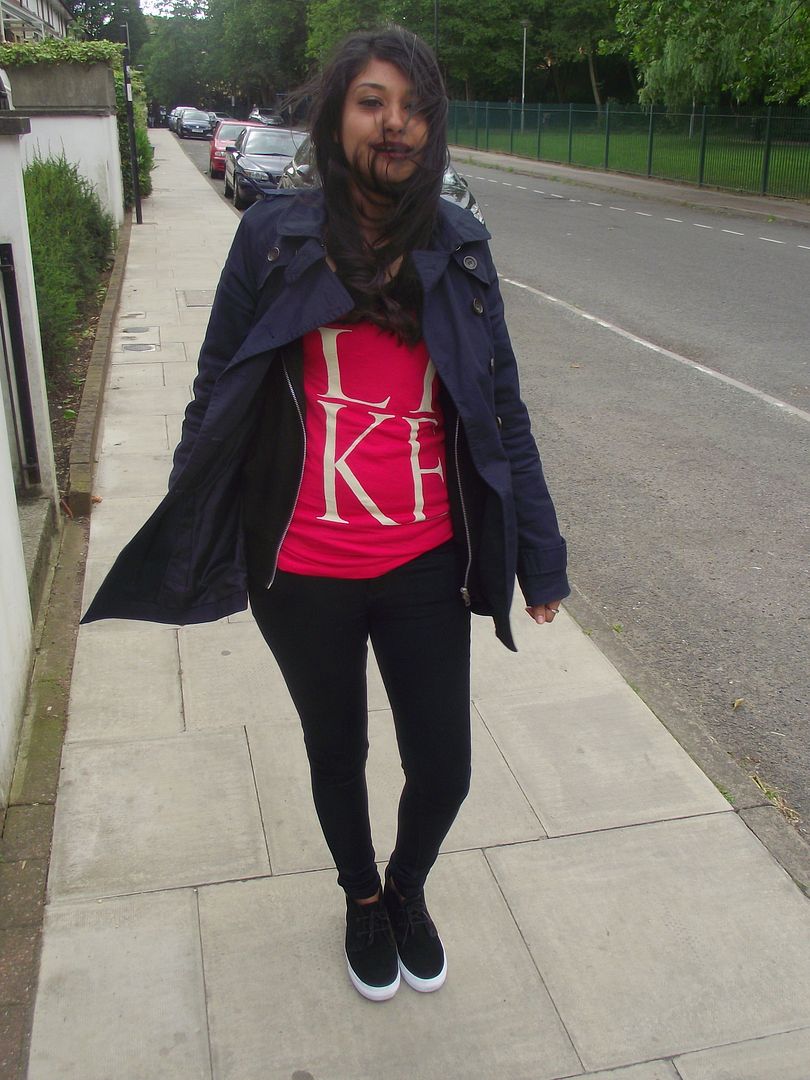 Safe to say Vans definitely still do the
coolest womens trainers
around. I have a lot of their classics, in various colours, but decided to edge out a bit more with these cool high tops. They're suede and just look pretty amazing and sleek. I need to wear them more often. I actually got them a while back and only just re discovered them.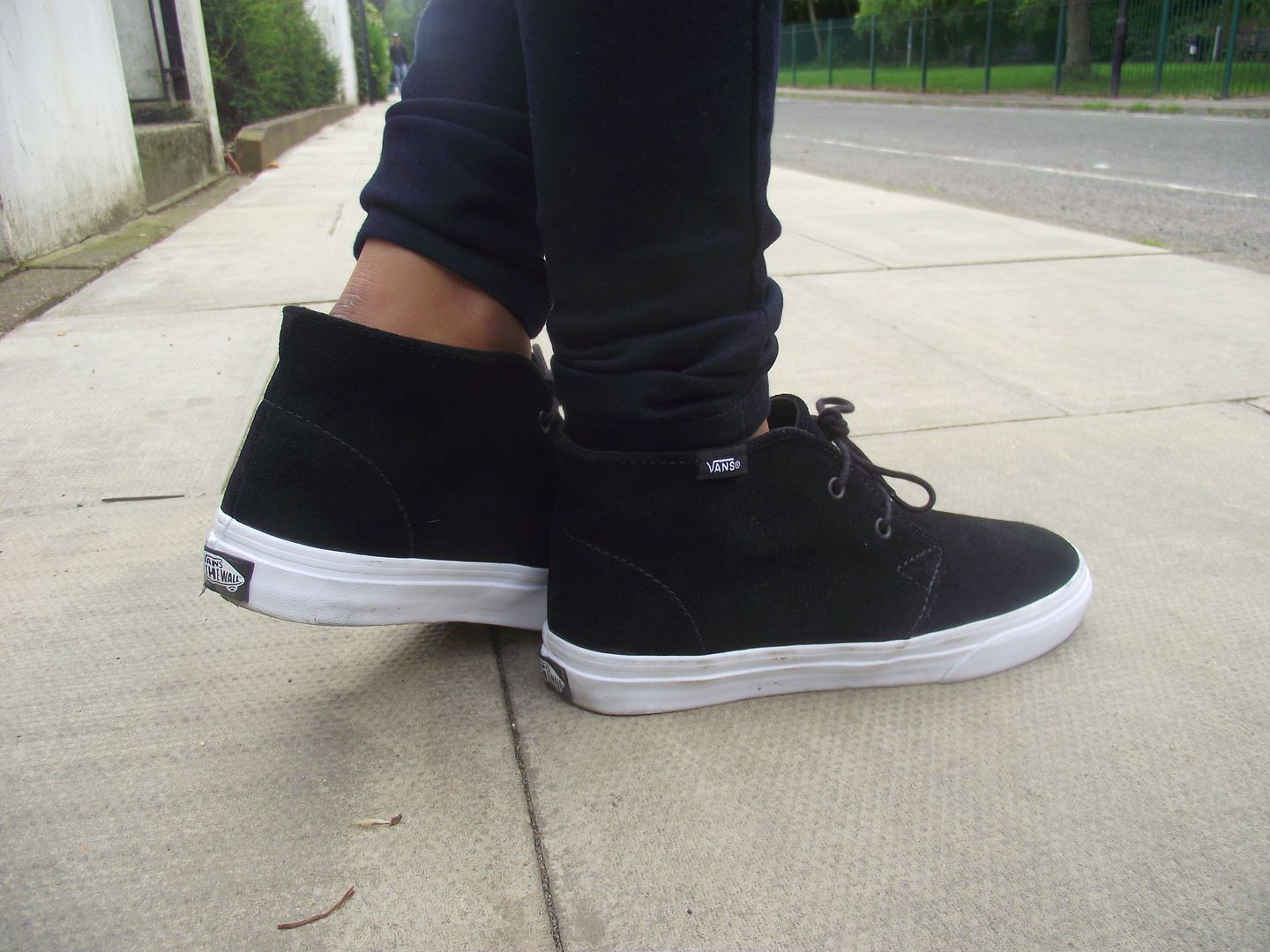 Also, while I have you all, who is watching The Returned? It is pretty amazing TV. I only have one other friend who watches it, so I'm definitely in need of having a proper talk through everything!

I have a very fun week planned too. As you read this, I shall be en route to Cornwall to spend a couple of days getting some much needed fresh air!

Sherin xx