As you know, I'm taking part in the
#NewTradition campaign
, with Lavazza UK, and I've been enjoying taking part.
To recap, Lavazza are once again a sponsor for the Wimbledon and are challenging us bloggers to use, play and cover these machines, and to pretty much have fun with them, which I most definitely am.
To coincide with this, we were invited to come in and meet the Lavazza Team who talked us through the history of the brand, taught us about the different types of beans and showed us how to do latte art - which I am practising to perfect at the moment.
It was an interesting evening and I learnt loads. Lavazza are on the the worlds biggest roasters and have been going on since 1895, being set up by Luigi Lavazza. Their factory, for example, produces 4000 tons of coffee a day, and 12 million of those little capsules - impressive or what?!
The A Modo Mio machine, which I have, produces fantastic quality coffee in the comfort of your home, making it a must have product for any coffee fanatic.
After the mini history, we got to get our hands dirty and try some stuff for ourselves. I essentially failed at making a heart with my coffee - it looked like a blob with a dent in it. But I will practice and I will master it and show you all.
These are the ones our expert did: Such a perfect heart, right?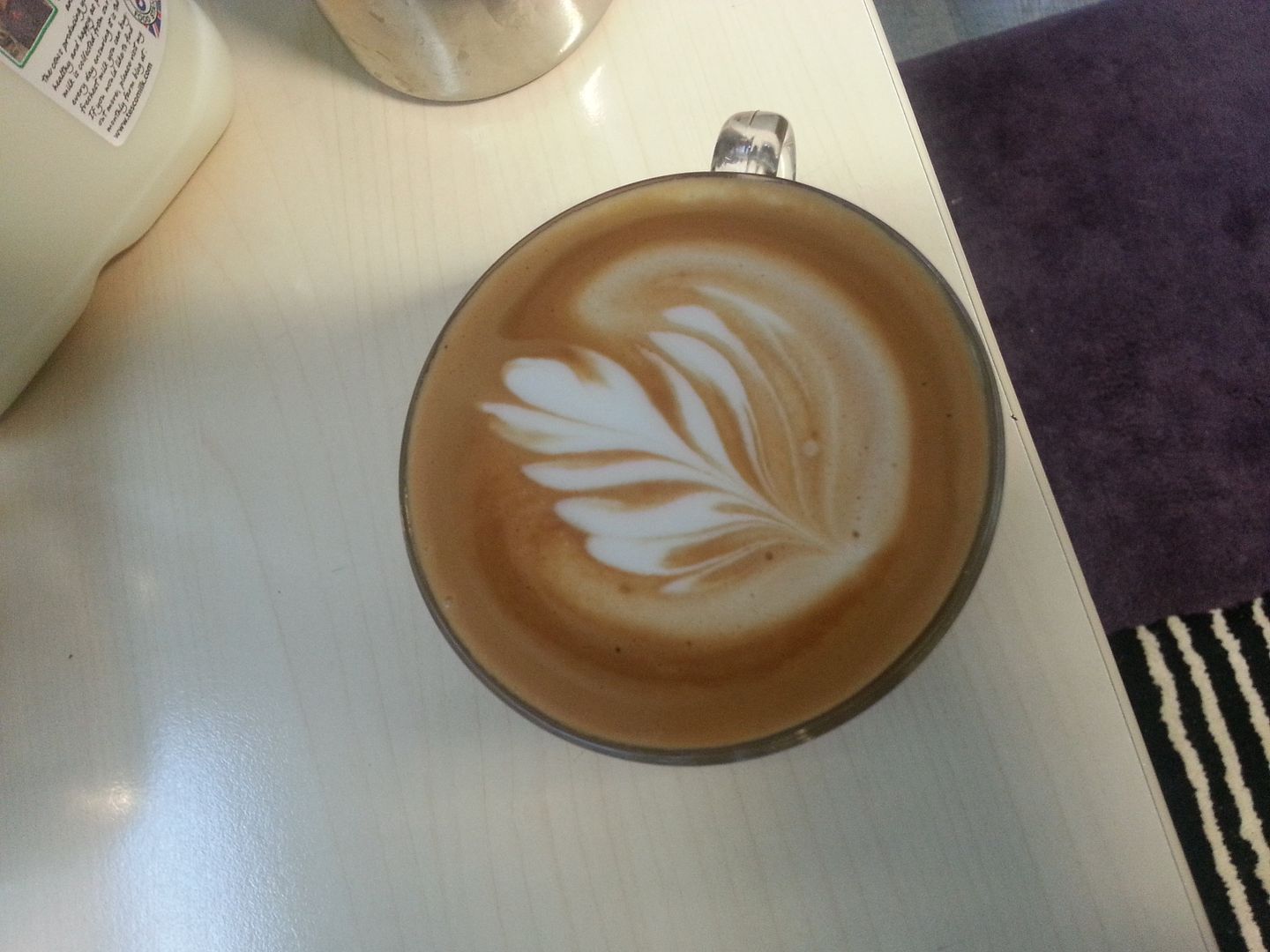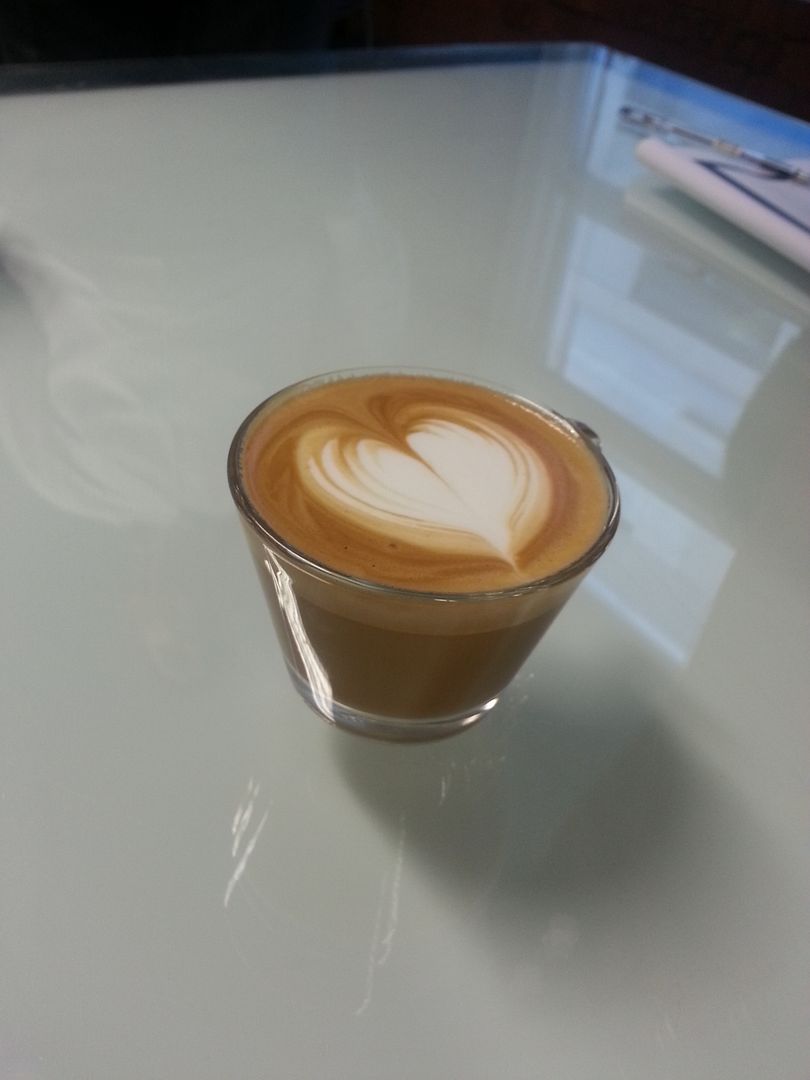 And we also made expresso desserts! I had no idea they were so easy. All you do is add your chosen base (jam or nutella), add in your expresso on top, then some whipped cream and then a topping. Easy as! Now, I couldn't eat this because of my lactose intolerance and all the whipped cream, but had a hell of a time making them.
Look at this chocolately goodness!!!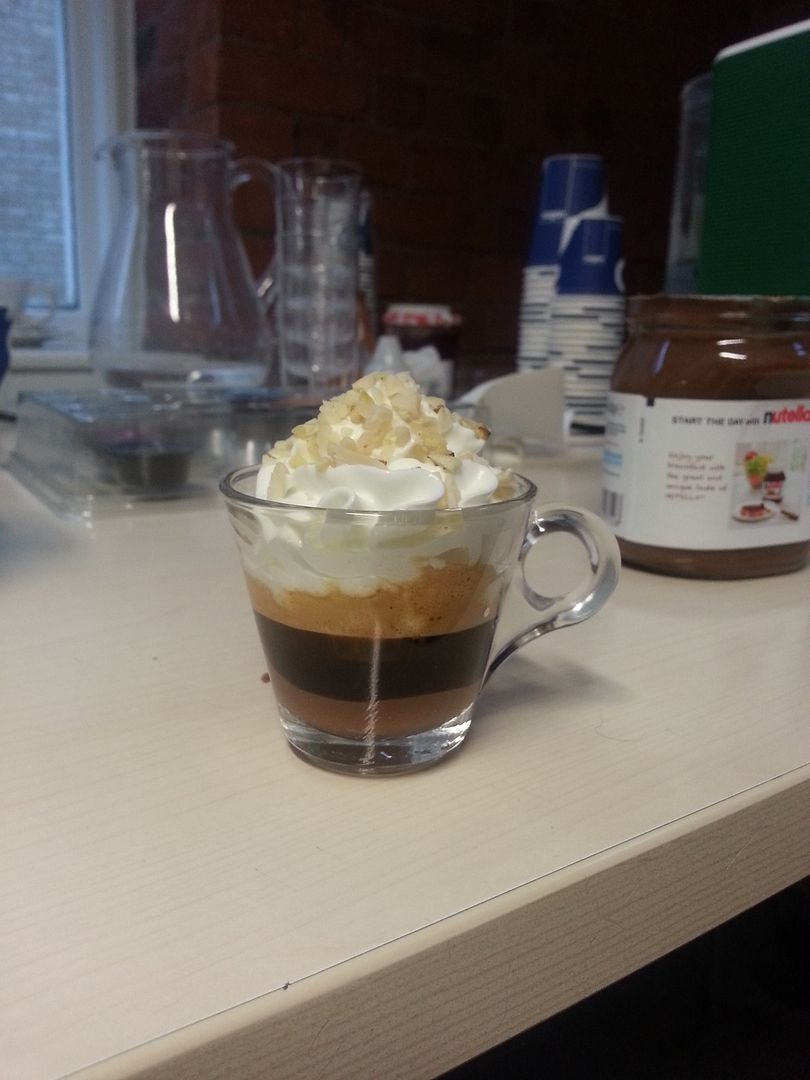 And for days when you're feeling healthy:
Any tips on recipes or latte art?
Sherin xx