It really is warming up, although this by no means means that it is actually sunny. So while it's all hot and humid, it's also pretty dark and not at all bright!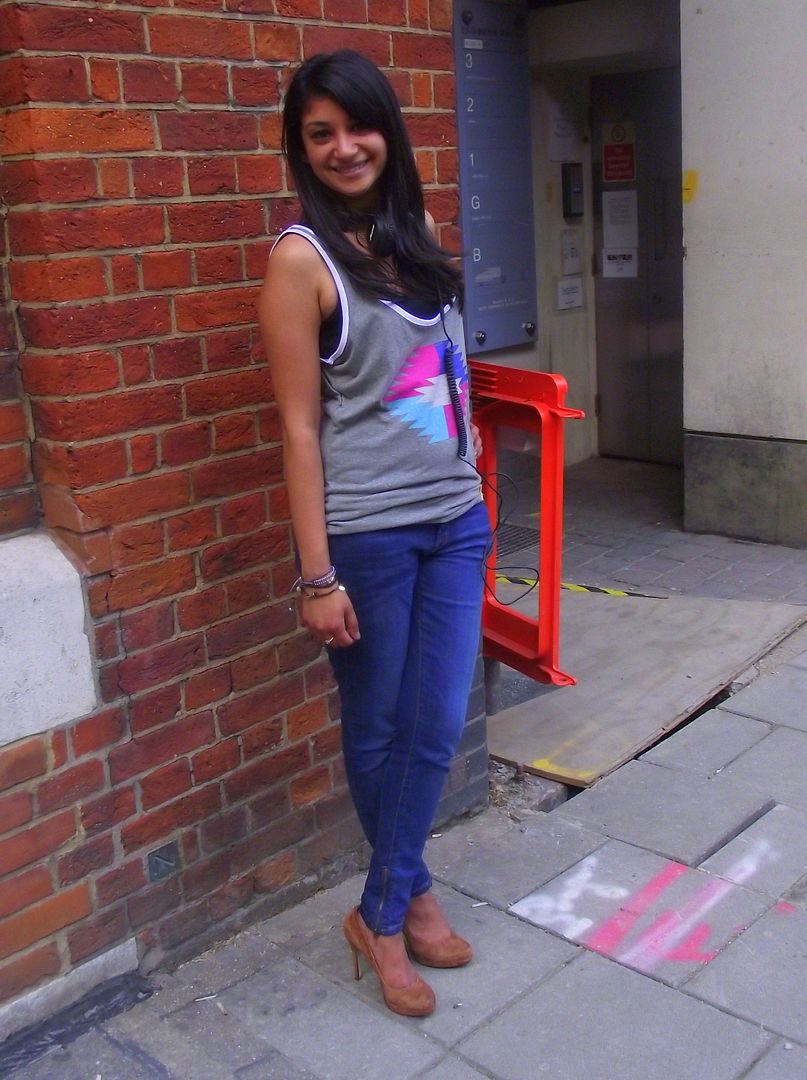 Wearing:
Jeans - Mango
This was my casual work outfit, which I wore straight to an evening event. I love my Georgia Rose heels so much. They're possibly my best fitting heels and I love the nude colour so much. Although, I've been spending so much time in heels lately, I think tomorrow might be a flats day!
I'm a massive fan of this tank as well. It was from Urban Surfer, which might just be my new favourite website in the world. They stock some of my favourite brands, such as Billabong and Volcom, and have an amazing selection of skate/snow/surf wear. They have a lot of really cool stuff on the site and I can't wait to get to know them some more.
The event I popped into was to check out some gorgeous pieces from Anna Lou of London. I'm a massive fan of the jewellery and there were some amazing pieces on display. I took tons of pictures and can't wait to share them.
These 2 pieces below are examples. So pretty right? I love the little disk necklaces, especially this one which had 'dream' on it.
Sherin xx