I was in Cornwall over the last few days and got to hang out at a beach for a bit. Now, I must clarify: I live in London - a massive city - and when I leave the city, it's usually to go to another city. I very rarely manage to go to a beach, let alone one in the UK, so a beach trip, with actual sand and see is a real treat for me.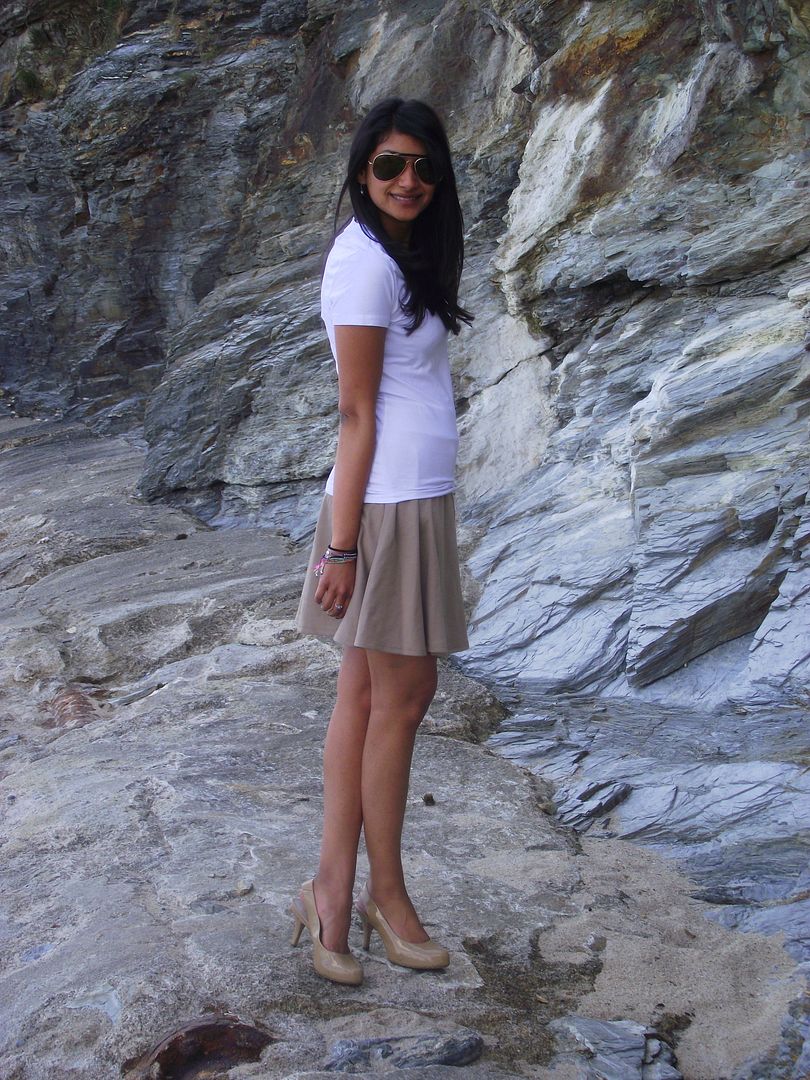 Wearing:
Top - H&M
Skirt - A Wear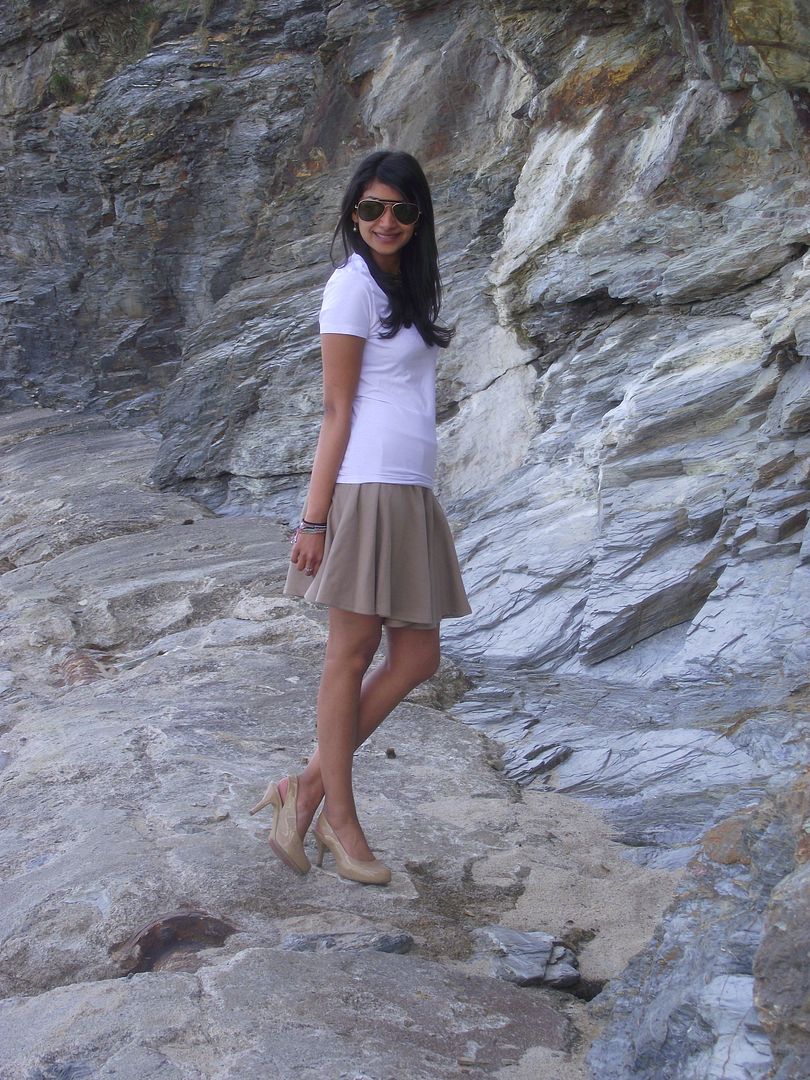 As I mentioned, I spent a few days in Cornwall. I went on a family trip, mainly to visit The Eden Project (which is amazing), and there'll be an actual post on my trip, as well as several outfit pictures around it too, so keep an eye open. It was nice to get out of the city and get some fresh country air.
We were really lucky with the weather and I managed to get my skirt out for an afternoon on the beach - the water was still too cold to even think about going near. I love that I managed to wear heels to the beach too! As my friends said, this is a Sherin thing to do! There was even some rock climbing involved.
These shoes served me well on the beach though. You can never go wrong with a
good pair of Clarks
, be they heels or flats. I got these from Brantano, and I think I have a new favourite shoe shop. They have an amazing selection of shoes online and have some great brands. The shoes came quickly and the service was great. Definitely worth a visit if you're after a new pair of shoes.
Some shots of me on the beach. The beach in St Austell - the town I was in - was possibly the best beach I've been to in the UK. Usually they're really rocky and have no water, but I was impressed by the bright sand and blue seas. I didn't this anywhere like this existed in England anymore. I'm seriously contemplating packing up my city life and moving somewhere near a gorgeous beach.
An a gorgeous one of the beach: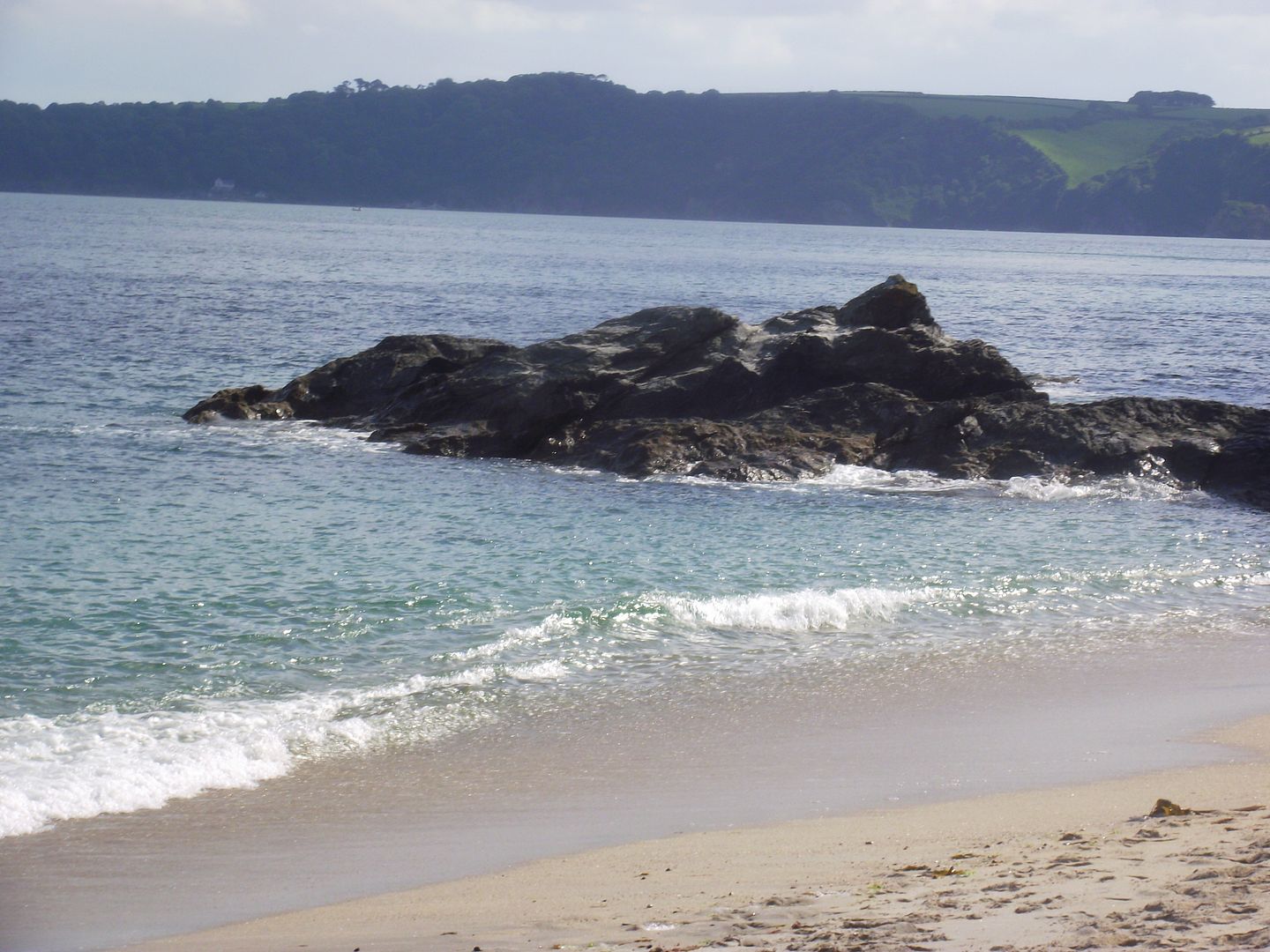 Sherin xx