I always struggle with a good day to night look. It's never been a massive issue for me before a few months ago, as I'd usually be home before going out, making it easier to get ready. But now with a job, it's all about wearing something work appropriate, that can transform to a cool night out look, without too much effort. I like to think this look nailed it.
Wearing:
Top - Zara
Jeans - Zara
Heels - Dorothy Perkins
Sunglasses - TOMS


I put on this outfit at 7am, before heading to work, then went to work, went to dinner after work, and partied till 3am (and got home at 4am). That's right, I was in this out for a whopping 20+ hours. It was definitely a fun night out and I loved how I lasted that long (then went to work the following morning - not my brightest idea).

All I needed to change was my lipstick colour. I was wearing a neutral, nudey brown shade all day, then switched to a much more fun red for the evening, and kept topping it up.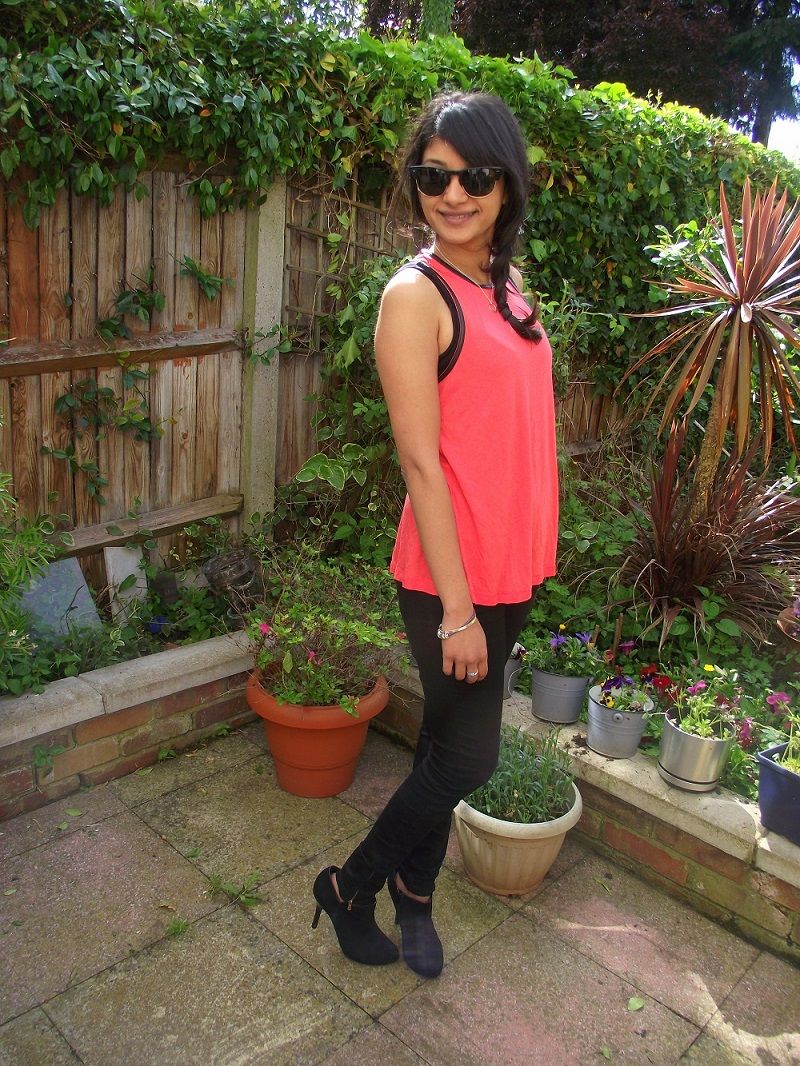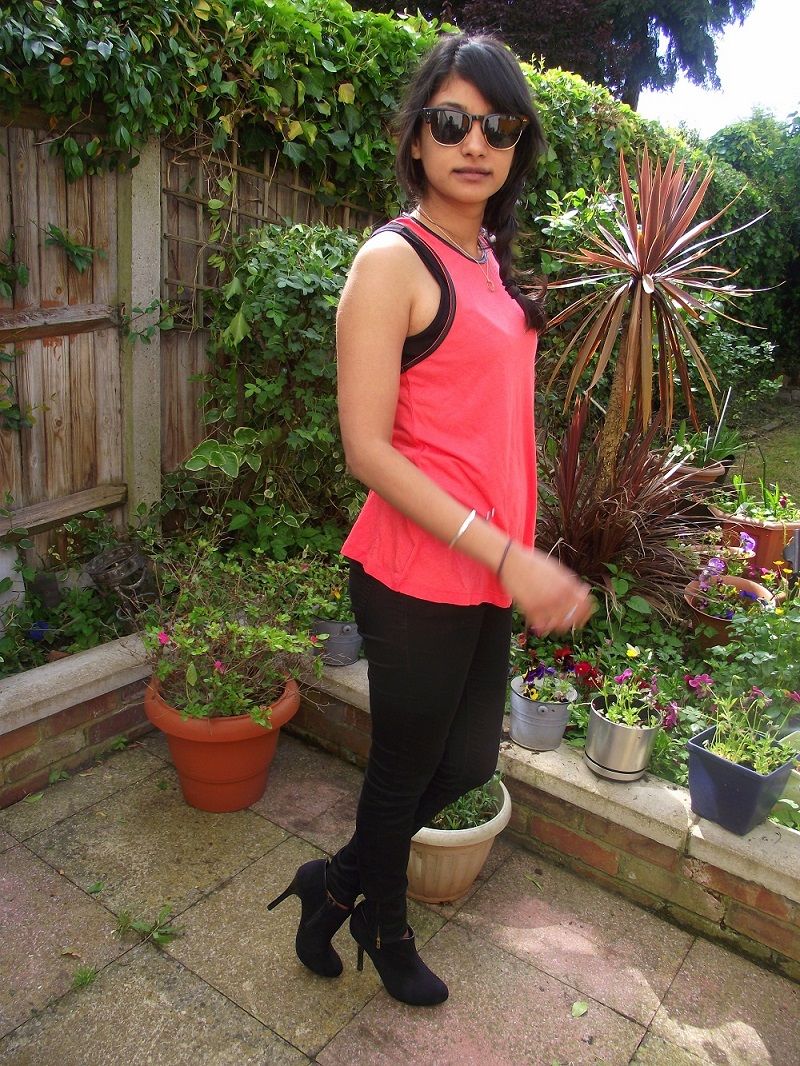 Particularly loved the colour of the top and how it stood out against the rest of the all black look. Zara, Warehouse and Mango have some amazing tops in at the moment, and I've been pairing them with all my million skinny jeans.
The star of this outfit was the heels. New favourites for sure. I am so impressed that they lasted 20+ hours, which involved public transport, a lot of walking and even more dancing - there was no pain while wearing them and no blisters the next day. I picked these up at the
Most Wanted Swap Shop
. They were actually brand new and completely unworn, and in my size (fate?), so I picked them up immediately and didn't let go. They're from Dorothy Perkins and I have to hand it to them for creating such a great night out shoe.
Sherin xx