A few weeks ago,
Danielle
and I set off on a super girly day. We had such a fun day and one of our activities was Cupcake Decorating. Now, I'm somewhat of a domestic disaster, but I really enjoyed this. We were handed cupcake aprons to get us in the mood, then had brief demonstrations, and were able to decorate already made cupcakes with icing and sprinkles.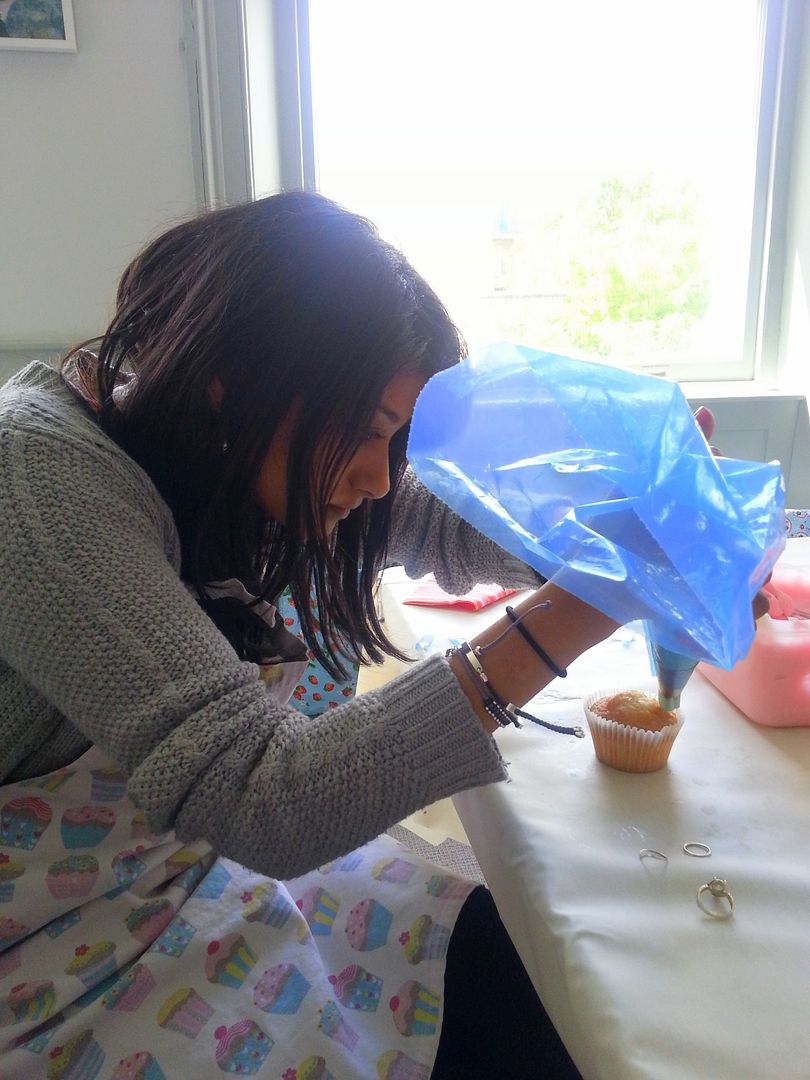 I had a lot of fun creating some little edible masterpieces, and I'm proud at some of my creations. None were, by any means, perfect looking, but it made it easier to devour them up after! You can see that look of concentration above, and my first batch below. The bottom left was meant to look nothing like that at all, but I like how it turned into a unique Sherin design.
And my second batch. This is after were taught each design individually and for some reason, it's not as good as my first batch! Although, I did have more fun with the spinkles and twitter. I also learnt a lot - I didn't know there were so many different types of nozzles and techniques to use.